About this corridor study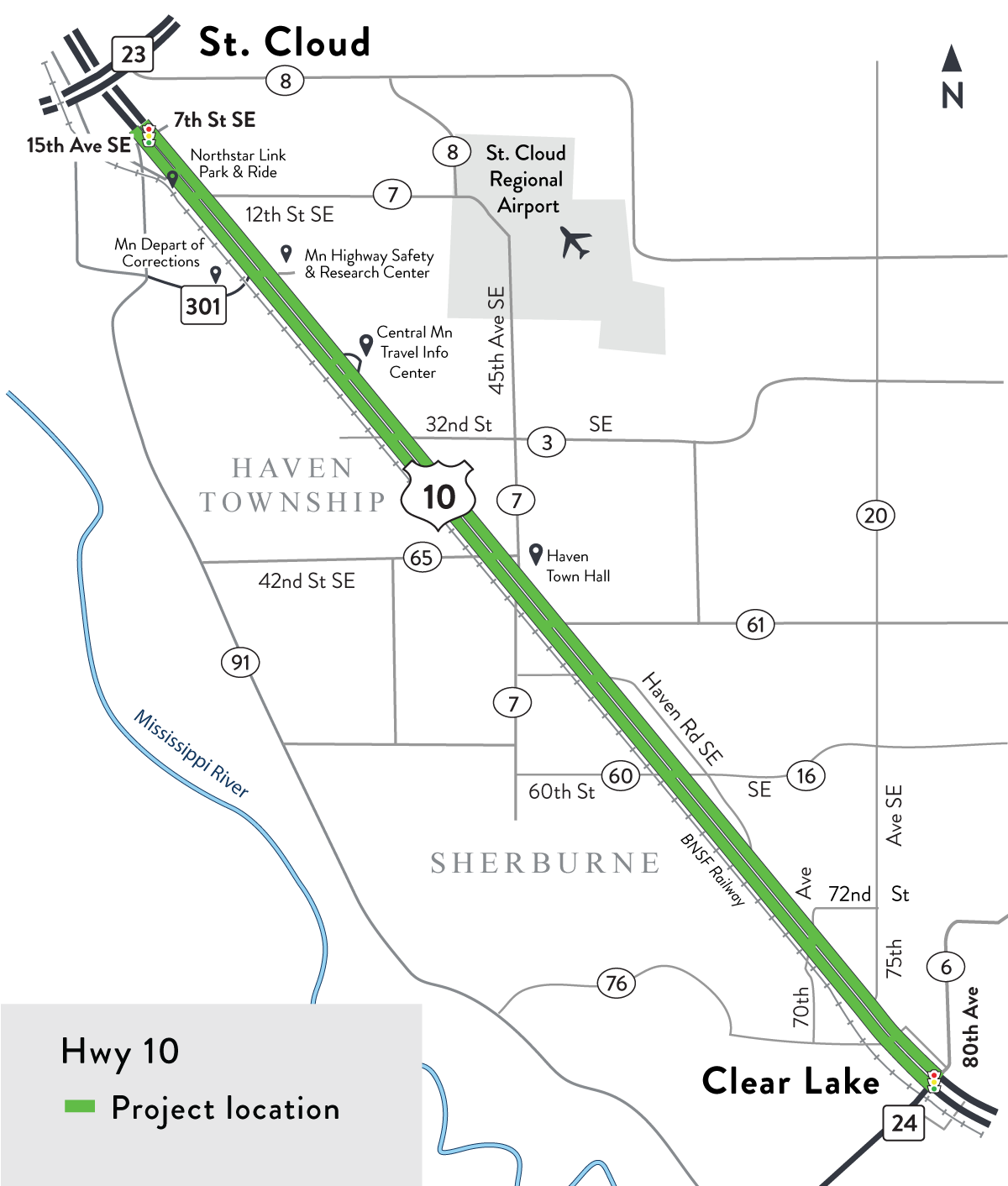 A study is underway to identify future safety and access needs along Hwy 10 from 15th Ave. SE/7th St. SE in St. Cloud and Hwy 24 in Clear Lake, Sherburne County.
MnDOT will analyze current and future demographics, land use, development, maintenance operations, road and drainage conditions, safety data, and public feedback to support recommended improvements.