Corridor study
About
MnDOT will identify future safety and access needs along the Hwy 10 corridor from 15th Ave. SE/7th St. SE in St. Cloud and Hwy 24 in Clear Lake, Sherburne County.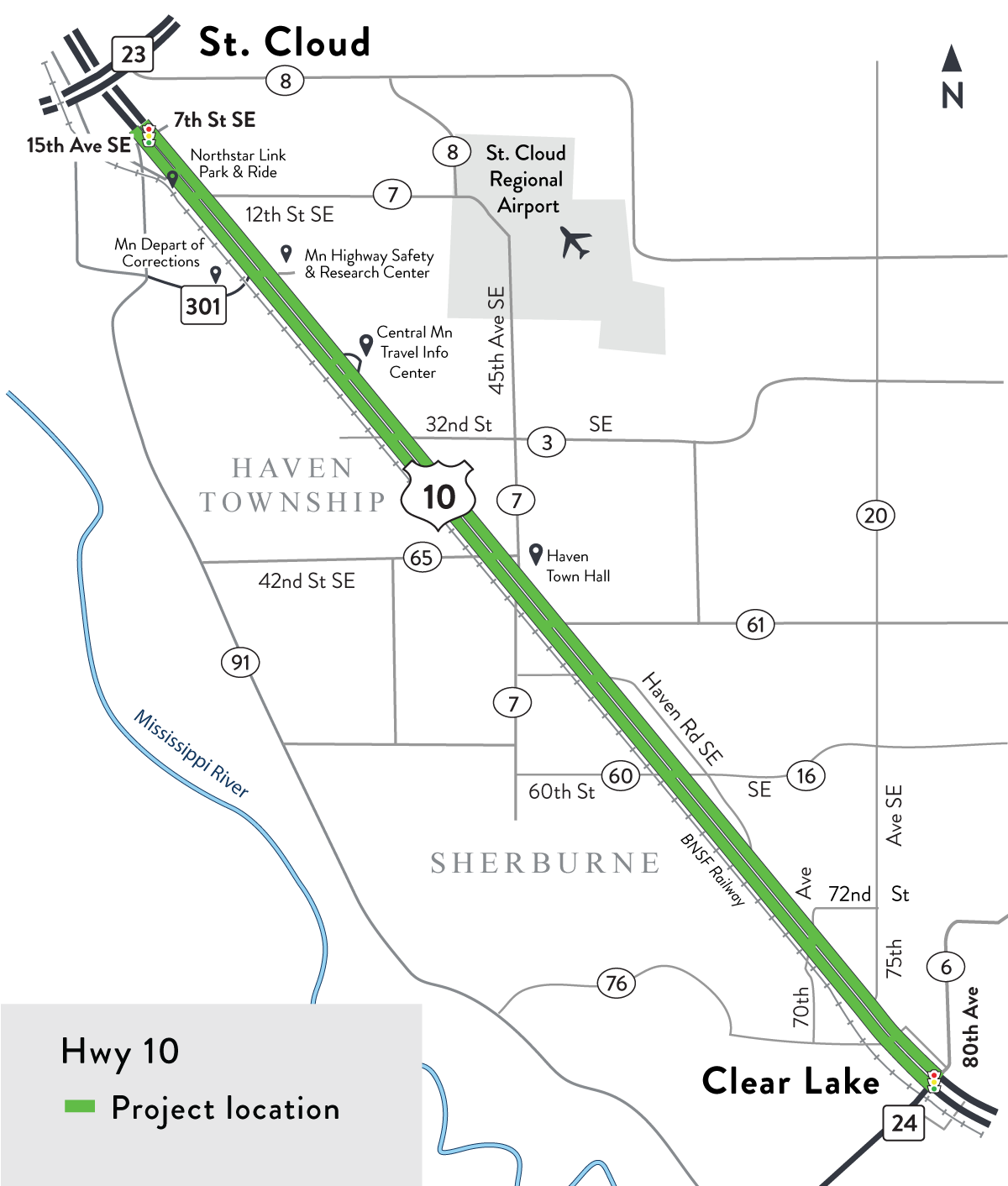 The 2022–2023 study will analyze current and future demographics, land use, development, maintenance operations, road and drainage conditions, safety data, and public feedback to support recommended improvements.
Latest news
The Hwy 10 project team will draft possible solutions to improve the corridor from public input and engineering data received. In November 2022, the public will have an opportunity see the solutions and provide feedback. More details to come once scheduled.