About the Project
We have installed temporary pedestrian enhancements for the summer near downtown Bemidji. Located at the intersection of Highway 197/Bemidji Avenue/Paul Bunyan Drive and Sixth Street, they show what permanent improvements could look like.
Enhancements include a center refuge island for pedestrians trying to cross the road and additional crosswalk paint.
These enhancements will stay in place until the fall and be removed before winter. If successful, they could be installed the following summers until permanent enhancements could be constructed.
Demonstration project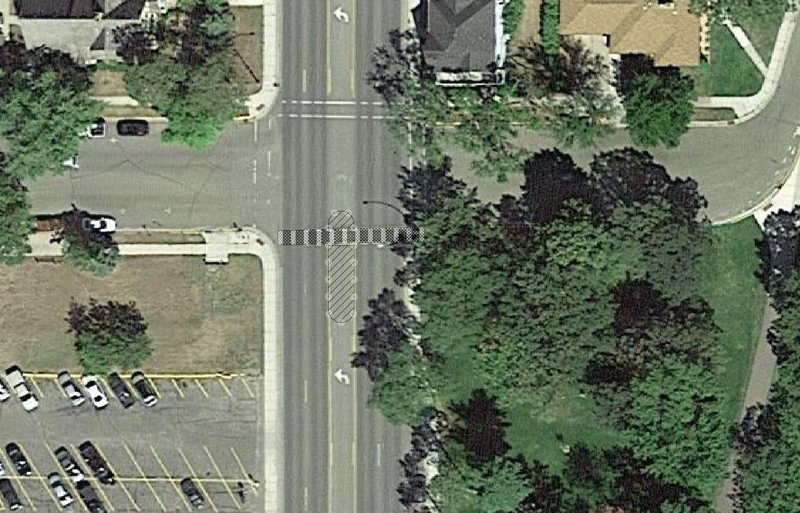 This temporary project will test safety benefits of a pedestrian refuge island at this location and help MnDOT evaluate if the potential scenario could become a permanent solution.
During the demonstration project, motorists traveling north on Bemidji Avenue will not be able to make a left turn onto Sixth Street. It increases safety for pedestrians crossing the highway by:
Decreasing the amount of time pedestrians are exposed to traffic
Allows for a refuge space between opposing lanes of motorists
Allows pedestrians to focus their attention on a single direction of traffic
Traffic calming enhancements can help reduce motorist speeds
Provide your feedback
The project will be in place through the fall and removed before winter. We are asking community members to take time and test the project, then provide us with their feedback.
Contact Jon Mason at jon.mason@state.mn.us or 218-407-1917.