Traffic impacts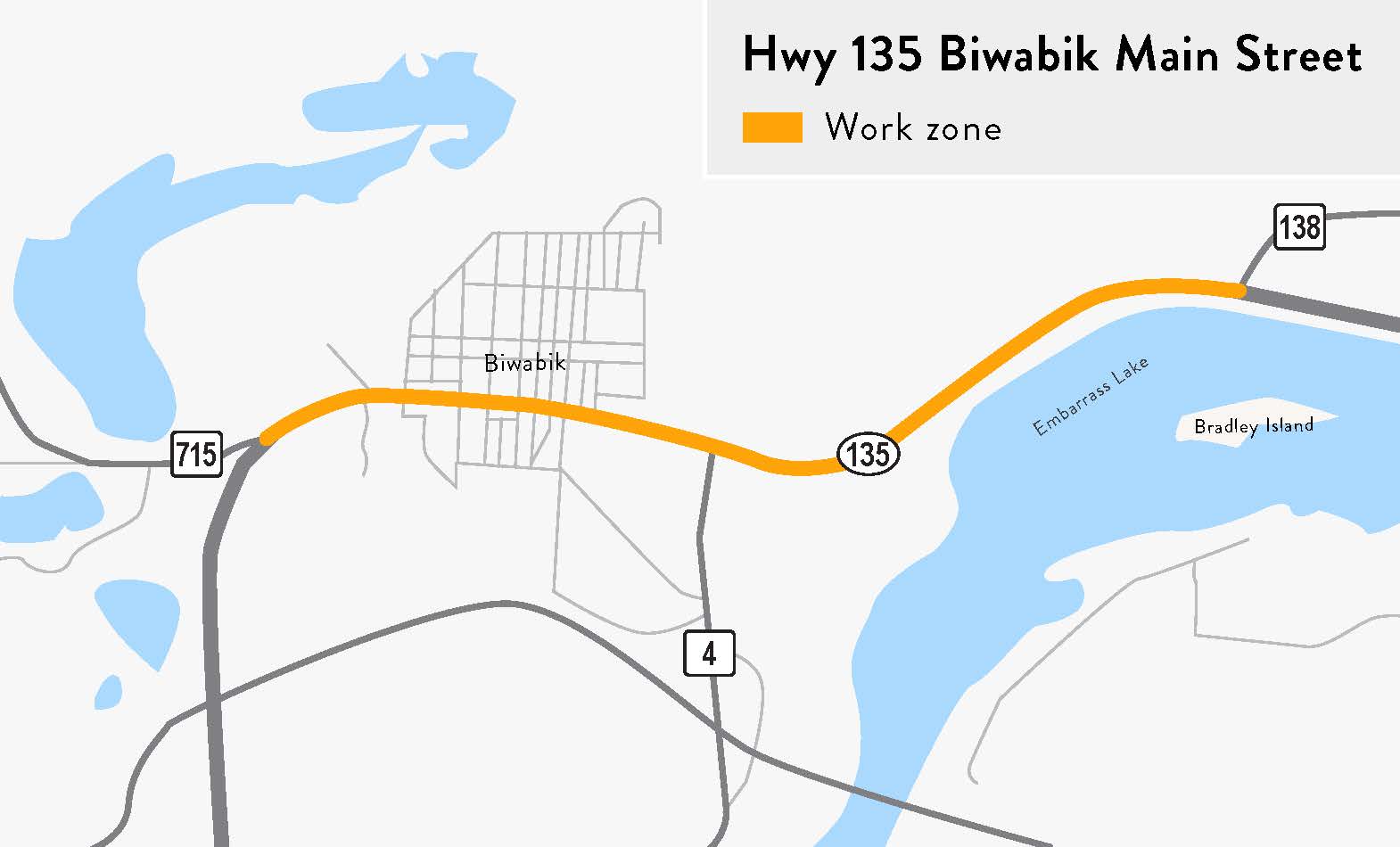 Project work is concurrently happening on the east and west side of town. Work includes sub-cut, utility work, and backfill. 11 foot lane restrictions are in place. 
West of Biwabik: Traffic shifted to north, will be on temporary aggregate surface. Motorists will encounter single flagged lane from time to time for maintaining road surface.
East of Biwabik:  Traffic shifted north on bituminous surface. Traffic will be between sheet-pile wall and precast concrete barrier.