Traffic impacts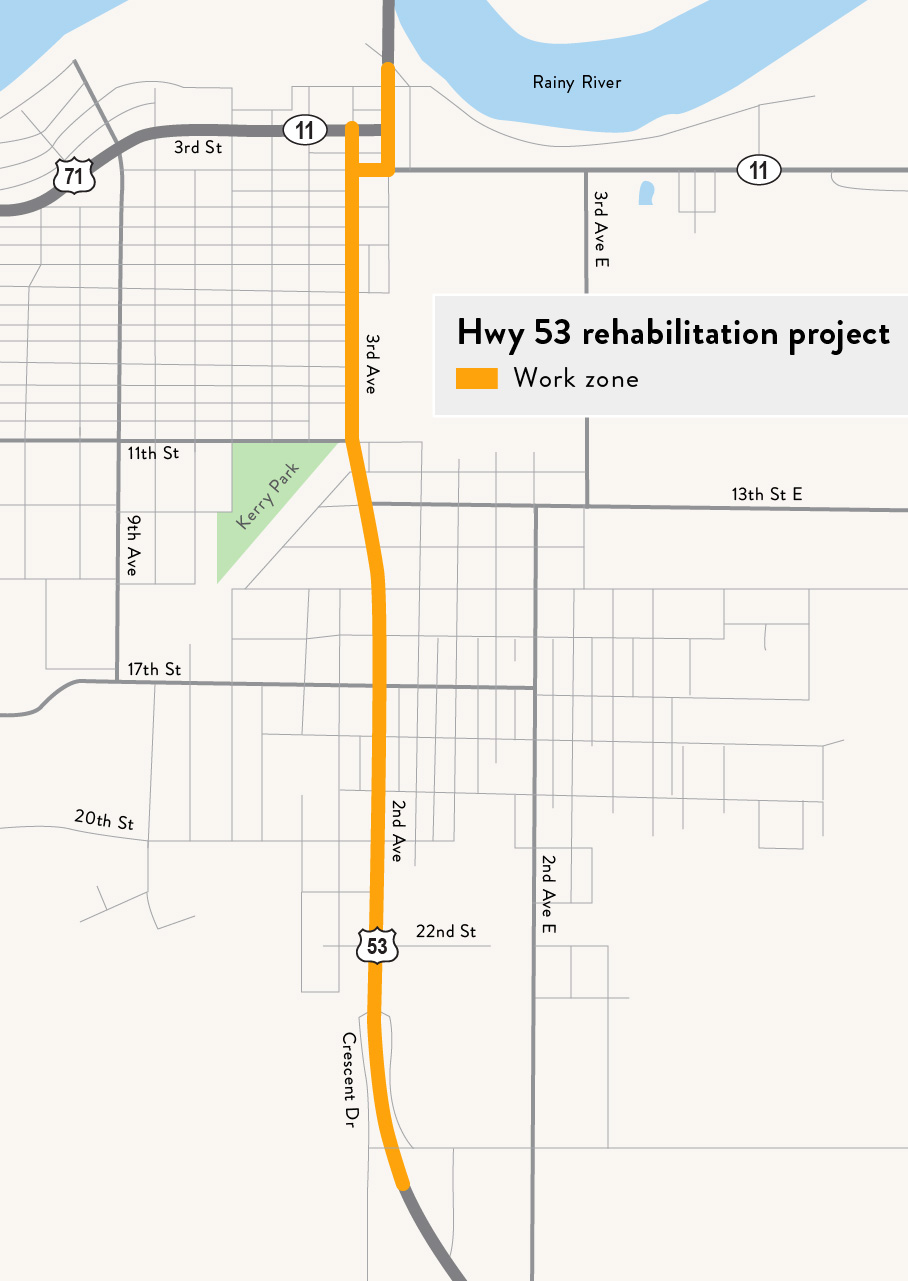 Hwy 53 in International Falls is now open to traffic with no restrictions as work finishes for the 2020 construction season.

The signals at 17th Street will be in red flashing condition through mid-week of November 2.
Project work will resume in May 2021.
The Meetings tab features information about future and past public meetings.