News and events
VOTE NOW
Help us pick the winner in the #flyMN Photo Contest! Voting ends December 12, 2017.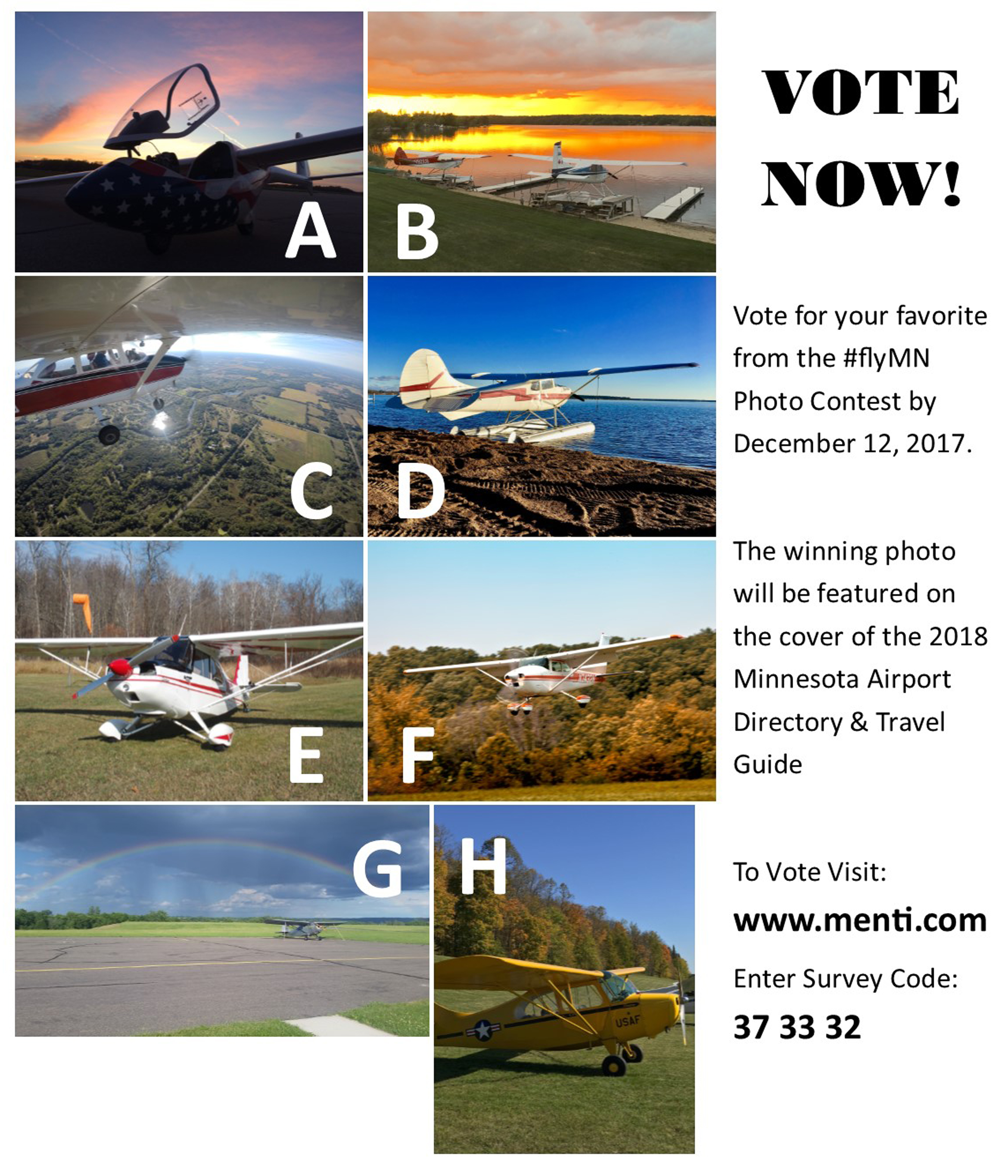 The winning photo will be featured on the cover of the 2018 Minnesota Airport Directory & Travel Guide.
To vote, visit the link above and enter Survey Code:
37 33 32.
Summer Aerospace Workshop for Teachers
June 25-28, 2018
This amazing and innovated 4-day workshop will provide you the curriculum and hands-on activities to bring aviation and aerospace to your classroom. Suitable for teachers for grades K-8. Limited number of spaces available.
2018 MN Aviation Maintenance Technician Conference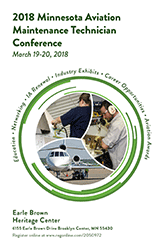 March 19-20, 2018
Earle Brown Heritage Center
6155 Earle Brown Drive
Brooklyn Center, MN 55430

Register online at www.regonline.com/2050972
Attendee Mail in form - click here (PDF, 138 KB)
Exhibitor packet - click here (PDF, 763 KB)
Sponsor packet - click here (PDF, 763 KB)

2018 Minnesota Aviation Art Contest

The 2018 International Aviation Art Contest brochure and excel Participants and Address Lists login file is now available.
Please follow this link for more information.


What makes an airport "Minnesota nice"? We want your input
We're looking for your input on what makes an airport a welcome place to visit. Take our survey on airport hospitality and tell us what features, amenities, and services are important to you. We'll communicate the results with airport managers and use it as we encourage them to find ways to meet the needs of the pilots and passengers who use their airports. The survey should take less than 10 minutes. Please feel free to forward it to your pilot friends and ask them to provide their input as well.