Pilot car safety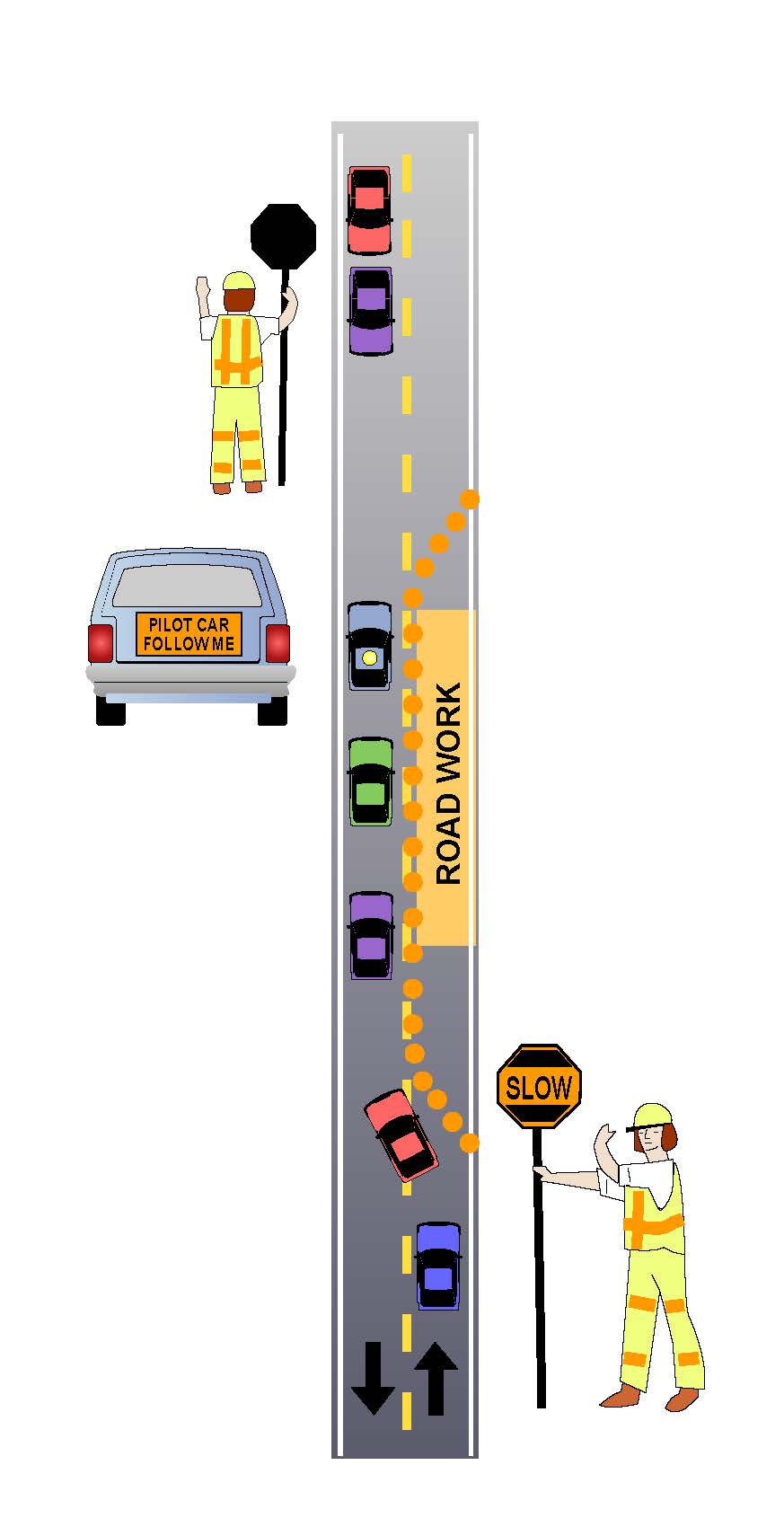 What is a pilot car?
Some construction projects will use a signed vehicle — known as a pilot car — to lead traffic through a single-lane work zone at a safe speed.
A pilot car is identified by a "PILOT CAR FOLLOW ME" sign on the rear of the vehicle.
Only one lane of traffic is open. A flagger will release traffic to follow a pilot car to the other end of the work zone, where a second flagger prevents traffic in the opposing lane from entering. Only traffic following a pilot car in the same direction is released.
What you should expect
If you are entering a single-lane work zone that uses a pilot car, wait for this car and any following vehicles to pass you. Then you must travel in the same direction. Do not travel in the opposite direction of a pilot car or any following vehicles.