Events
As a part of our STEM program, MnDOT has various opportunities to connect with students and educators alike. Whether attending fairs and expos or visiting schools, there are many chances to connect students with MnDOT employees to help spread the word about the STEM career world. Activities along with the Bridge UP! curriculum could possibly be a great opportunity to engage students and the community.
Where we'll be next
STEM Day at the Minnesota State Fair, August 23, 2018
Classroom visits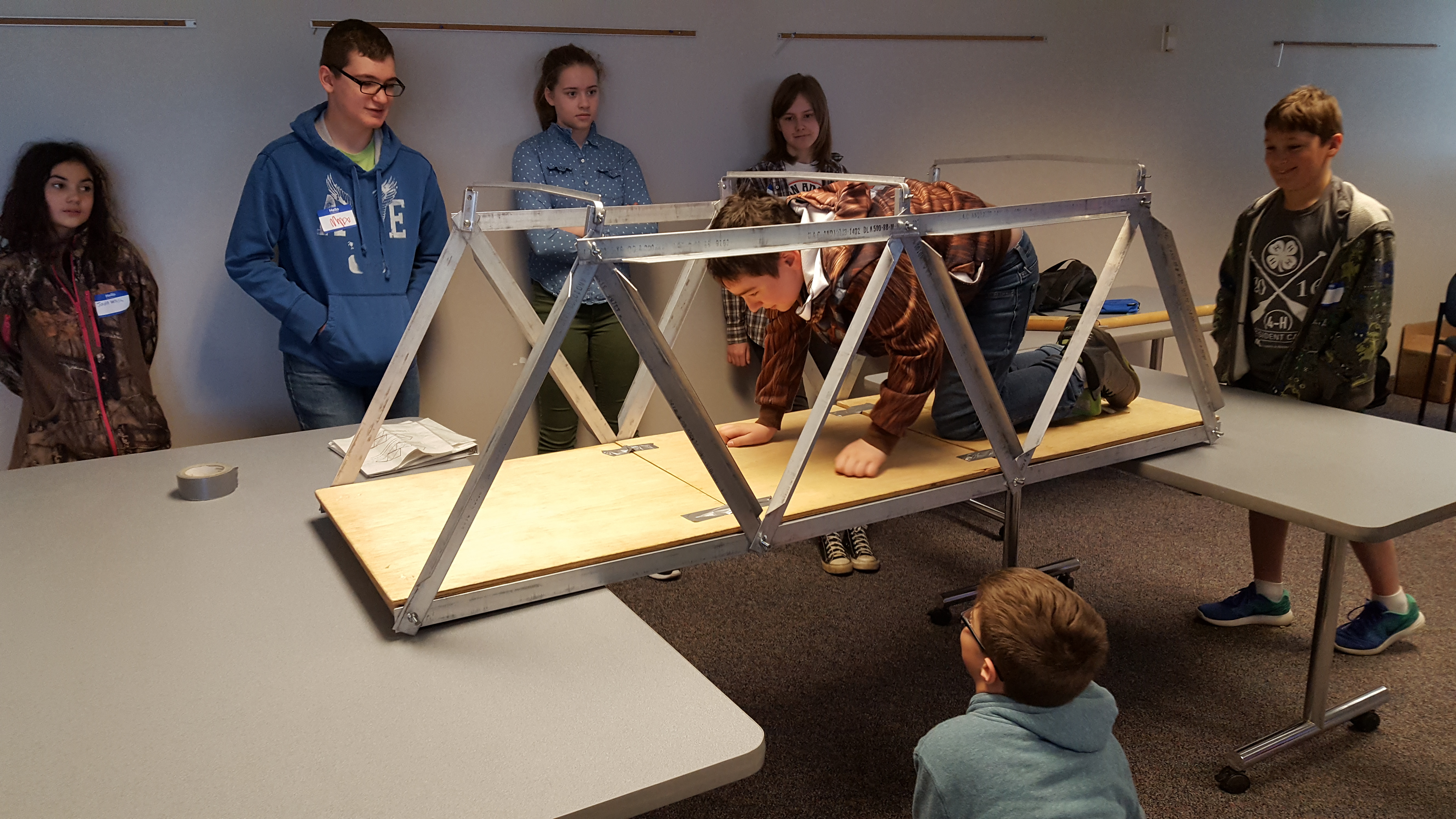 Visits to classrooms are a great way to introduce engineers and other STEM careers with students of any age. Educators have an opportunity to request a MnDOT employee to come to their class and present on whatever subject is desired. Presentations are great for sharing information about nearby MnDOT projects or general content about engineering, construction and more.
"I wanted to take a moment to say just how impressed I was with all the amazing activities that your wonderful engineers at MnDOT led our students through yesterday at two of our schools, Little Canada and ED Williams. The impact that your team had on our students was immediate (direct quote: 'My favorite part was building the bridge.') as well as long term (direct quote: 'I think I want to be an engineer.'). In my discussions with teachers, they were equally as impressed."
- Miles Lawson, Roseville Area Schools curriculum coordinator
Recent classroom visits
New Richmond Middle School, WI on May 30, 2018
Upcoming classroom visits
Science fairs and expos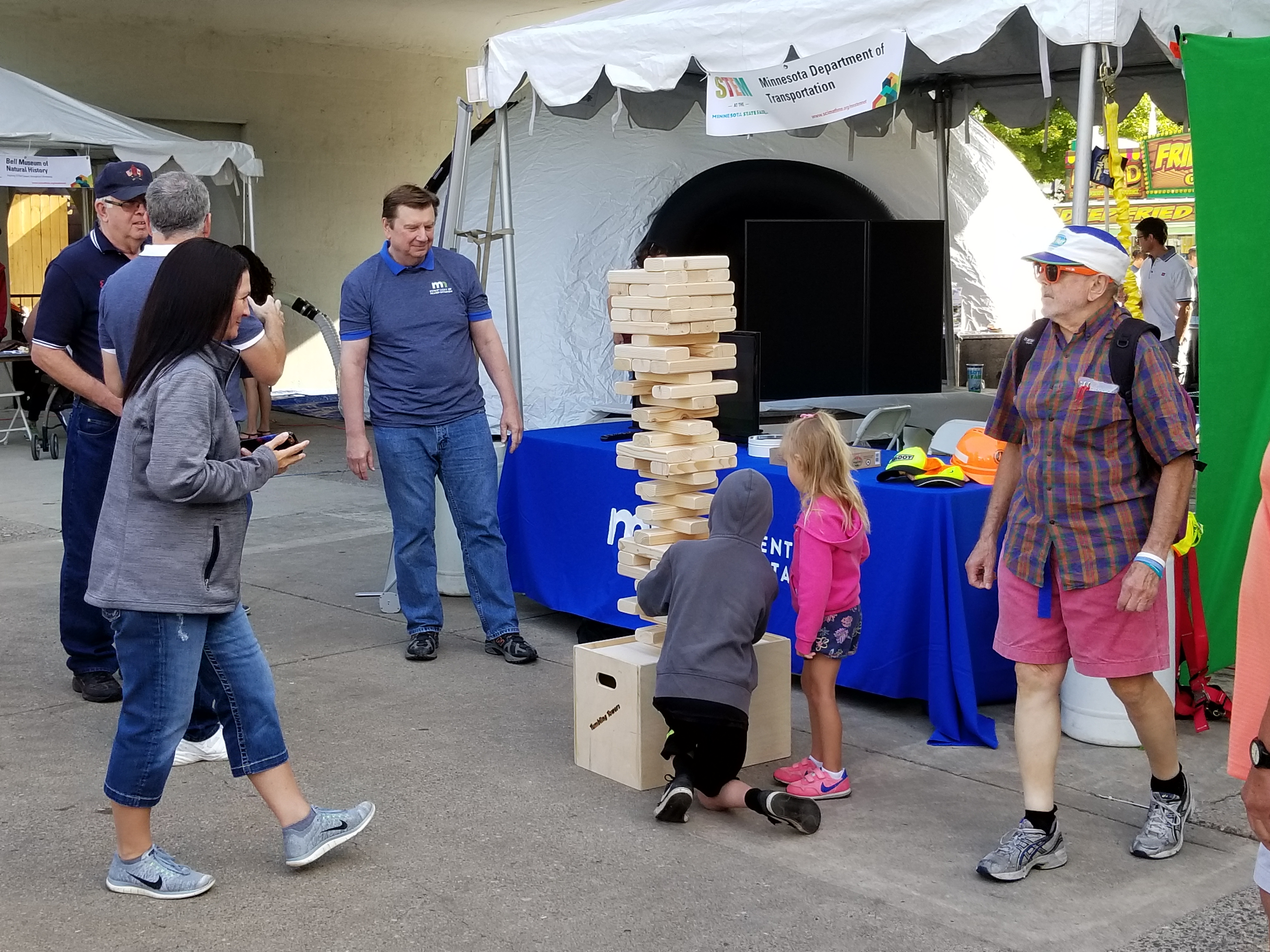 MnDOT visits various events to share our knowledge and resources with students and educators around Minnesota. Check out our future events for locations near you.
Recent events
Creativity Festival, Minneapolis, Jan 9-11, 2018. Check out the Tallest Tower Challenge winners here!
MPS STEM Expo, Minneapolis, Feb 21, 2018
Tech Fest at the Works Museum, Bloomington, Feb 24, 2018
If you're interested in MnDOT STEM at your event, contact Nicole Bartelt at stemoutreach.dot@state.mn.us or 651-366-4474.
Conferences and other outreach
MnDOT participates in various education events to share our program. Our goal is to share MnDOT with as many people as possible.
Recent events
Bridge UP! Presentation at MNCOSE17, Nov. 10, 2017
Transportation as the Gateway to STEM joint presentation with BueU at the Ignite Afterschool "Capturing Imaginations: Building Skills" conference, Nov. 29, 2017