About Truck Parking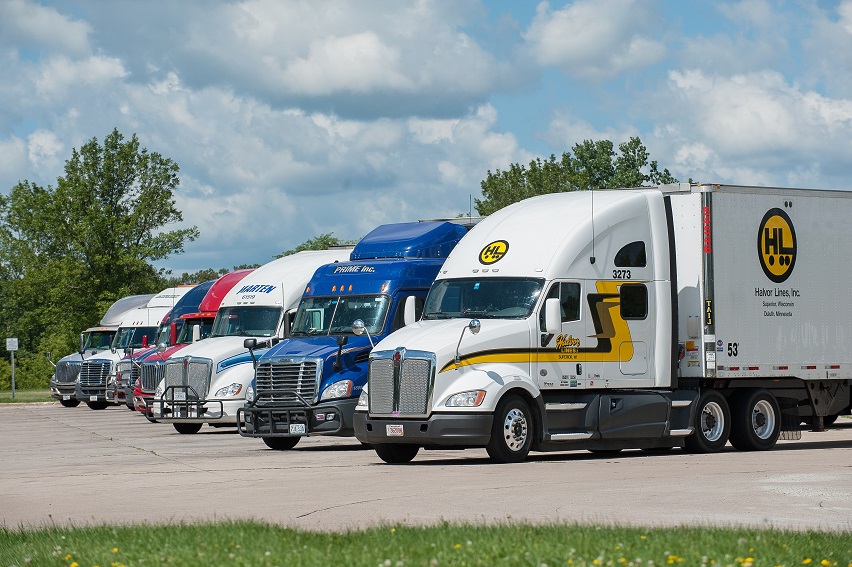 Trucks move an estimated 85 percent of all manufactured goods in Minnesota, including household items. Truck parking is an important resource because truck drivers need a safe place to rest as well as to meet trucking requirements.
MnDOT operates and maintains rest areas with truck parking across the state for safety. However, over 85% of all truck parking in Minnesota is owned and operated by private companies, such as truck stops, shippers and carriers.
For these reasons, MnDOT is working with private companies, local and regional governments and regulatory authorities to understand future needs and strategies to effectively address the need for safe truck parking across the state.
2019 Statewide Truck Parking Study
MnDOT is developing a new statewide Truck Parking Study to build a better understanding of how truck parking issues impact Minnesota, and to identify potential solutions that may be pursued by MnDOT and private sector partners. The study will also develop updated data for the federal Jason's Law Survey. It is recognized that because MnDOT has limited resources collaboration with the private sector is needed to meet future needs.
We will also be sending out a survey, and will be reaching out to major stakeholder associations and focus groups that will include truck drivers, trucking companies and truck stops operators.
Ultimately, the study will develop a 10-year truck parking vision and specific strategies to achieve that vision.