Noise walls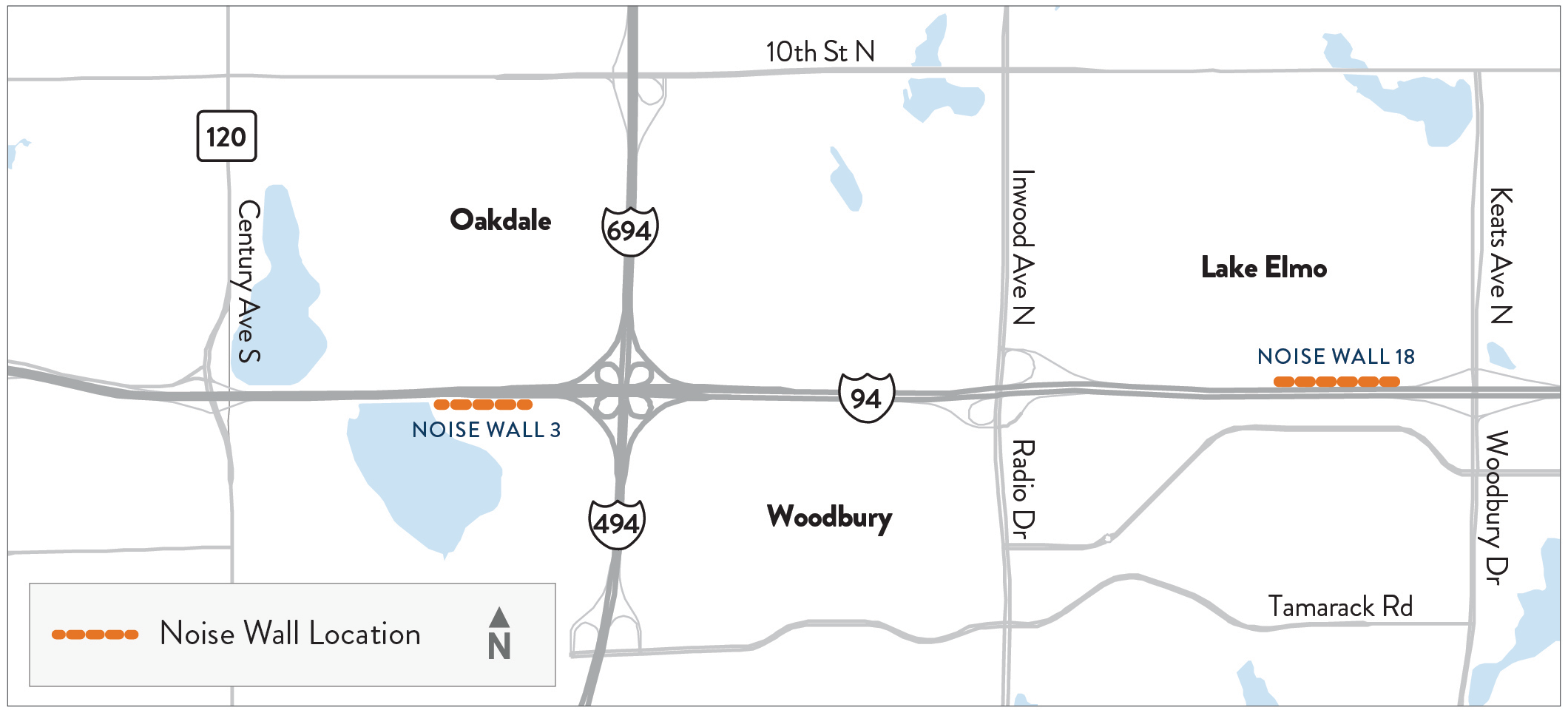 Noise walls are solid obstructions built between the highway and properties along the highway designed to reduce the noise level of vehicles. Walls can be either berms or high vertical walls. Noise walls block the direct path of sound waves from the highway to homes and businesses along the highway. They do not eliminate noise; they only reduce it. To be considered effective, a noise wall must reduce noise impact to receptors by at least 5 decibels.
As a requirement of the I-94 Oakdale to Lakeland project, MnDOT conducted a noise analysis. Through this process, potential noise walls were identified. The benefited properties have an opportunity to vote on these identified noise walls. If the voting results determine noise wall(s) to be built, the noise walls would be installed as part of the overall construction project, which is anticipated to occur in 2022-2024.
Specific results for the noise analysis are available within the Draft Noise Report for this project. If you'd like to receive a copy of the report, contact us.
Proposed noise wall along I-94 west of I-494
Proposed noise wall along I-94 east of I-494
Please note that renderings are for illustrative purposes only and are subject to change.