TED Program Solicitation Now Open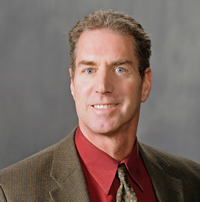 By ATF Staff
On Feb. 28, MnDOT and the Department of Employment and Economic Development opened up the 2013 Transportation Economic Development program solicitation process. The TED solicitation invites Minnesota cities, counties, tribal governments and MnDOT districts to apply for matching funds for transportation infrastructure projects that also support economic development.
"We're definitely gearing up for a big year," said Matt Shands, MnDOT's TED program manager. "This program is popular with both state and local officials because it has demonstrated its effectiveness as a targeted tool that promotes jobs and economic viability in communities all across Minnesota."
Now in its third year, the TED program is designed to help meet the state's transportation and economic development needs by creating and preserving well-paying jobs and leveraging private and local investment in transportation infrastructure. Previous funding cycles in 2011 and 2012 have supported 24 TED projects around the state, providing $59 million in grants and leveraging over $100 million in other public and private funds.
MnDOT and DEED are conducting a series of joint TED orientation sessions in each of MnDOT's eight districts to provide information on the solicitation and selection process and to address questions on specific project ideas. The sessions also include information on the Corridor Investment Management Strategy (CIMS) program solicitation. So far, turnout has been encouraging, with more than 120 attendees at sessions in Detroit Lakes, Brooklyn Park and Mankato.
"We are definitely seeing a significant interest in the TED program," Shands said. "I think that part of this interest is due to the fact that this is our third solicitation, and communities across the state have looked at some of the success of the program in terms of the jobs that are being created and the benefit to local communities, and so they are asking themselves, 'What opportunities do we have in this community?' We are anticipating a very good crop of applications in this round."
The Legislature has yet to determine the amount of money that will be available for the next round of grants. Bills introduced in the House would provide anywhere from Gov. Mark Dayton's recommendation of $10 million per fiscal year (HF729) up to $100 million per fiscal year (HF1449) for the program. Jeremy LaCroix, a DEED business analyst and the department's TED program director, said that until they have a final dollar amount, it's difficult to predict what kinds of projects might be funded this year.
"It's a little challenging trying to respond to questions concerning total available funding, because we just don't have all the answers yet." he said. "The governor has proposed $10 million in general funds for each of the next four years, and that's encouraging, but a truly robust program would require some additional funding."
Applications for the TED program are due on April 30. For more information, visit MnDOT's TED website.
Posted 3/29/2013