Traveling in the southwest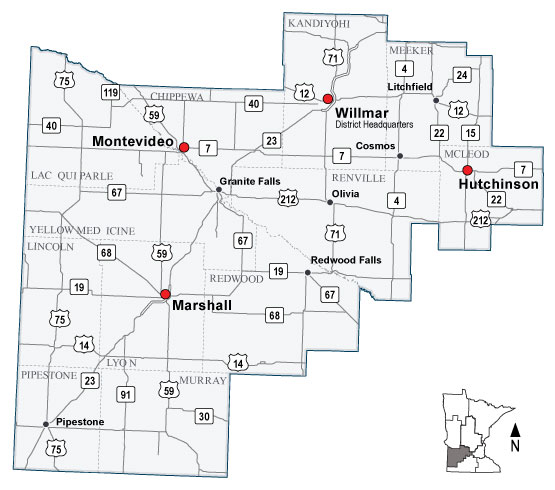 Traffic and roads
District 8 News
District 8 is looking for fill-in snow plow drivers. Positions are located in Montevideo, Olivia, Pipestone, Redwood Falls, Tracy and Slayton. For more information email hrd8.dot@state.mn.us.
Recently Completed Projects
Hwy 15 from Winthrop to Brownton
Hwy 59 (Main Street) project in Marshall
Hwy 12 Atwater to Litchfield
Hwy 59 from Fulda to Slayton
Hwy 30 in Pipestone to Lake Wilson
New Projects
Beaver Creek stabilization project begins Monday, October 5.
Hwy 274 project begins Thursday, October 8.
Upcoming Events