Traveling in the southwest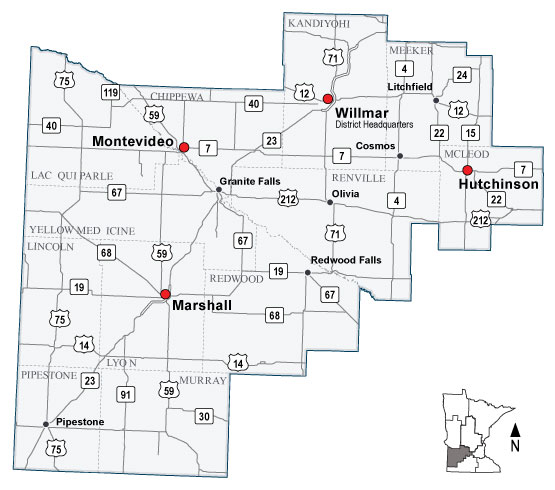 Traffic and roads
News & Open Houses
You're invited to the open house for the Hwy 22 project in Litchfield at the Meeker County Courthouse (Community Room A) from 4:30-6 pm on Thursday, Dec.8.
MnDOT is pleased to announce the completion of the Highway 12 Downtown Litchfield Study. The final report can be found on the project webpage.
Beams for the Kandiyohi County Road 5 bridge overpass at Hwy 23 will be set on December 12, 2016. Traffic will be held for approximately 15 minutes at a time while the beams are set.
The Hwy 23 Marshall Area Safety Assessment Final report has been released. Read more here.
Check out the latest update on the Milan Bridge project.