About this project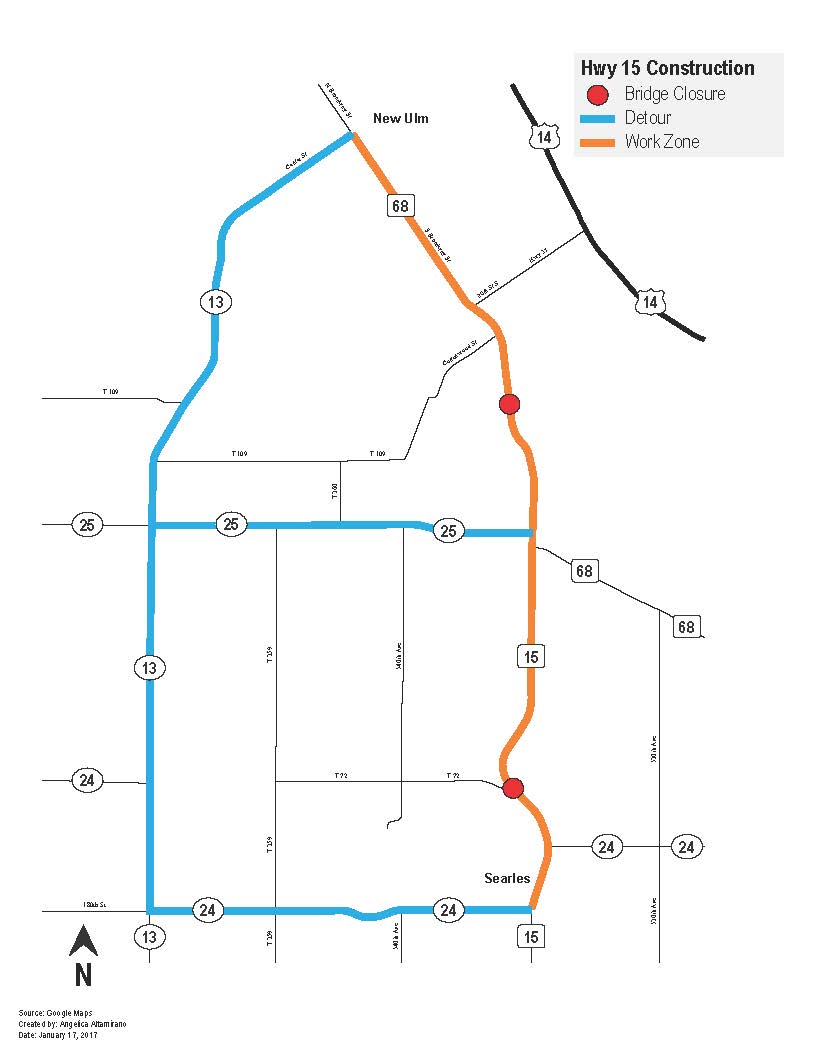 Traffic impacts -
Detours & lane restrictions removed Sept. 22, 2017
Detours - Rural Detour begins May 17
Lane restrictions
Traffic traveling through the city will be detoured to 20th Street/Nicollet County Road 37 and Highway 14.
Local traffic will be able to use Highway 15/Broadway during construction, but should expect intermittent block closures to accommodate underground and signal work and outside lane closures for work on pedestrian ramps and sidewalks.
Summary of work
Resurface
Repair bridges (Cottonwood River and Little Cottonwood River)
Replace signals and improve sidewalk access in city
Utility work
Weekly Updates
City of New Ulm is posting construction updates. Many thanks to Joe Stadheim.
Cost
$7.7 million