Watch Simulation Videos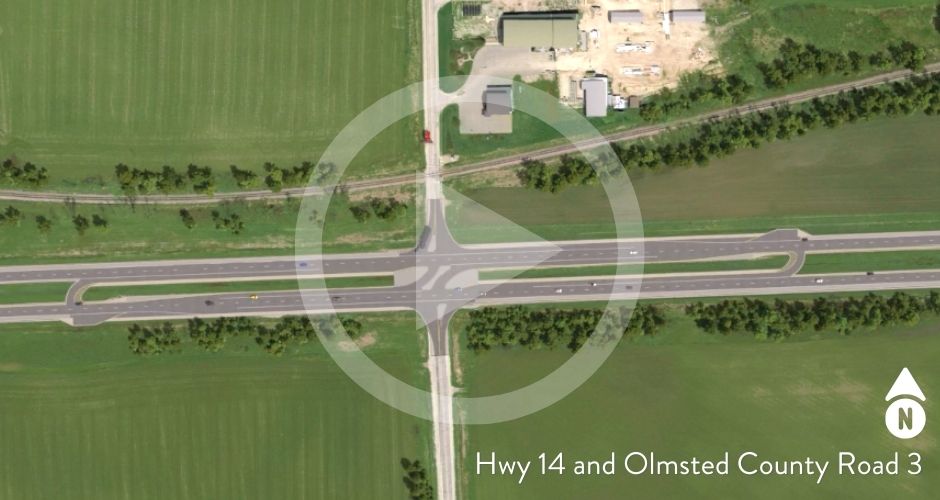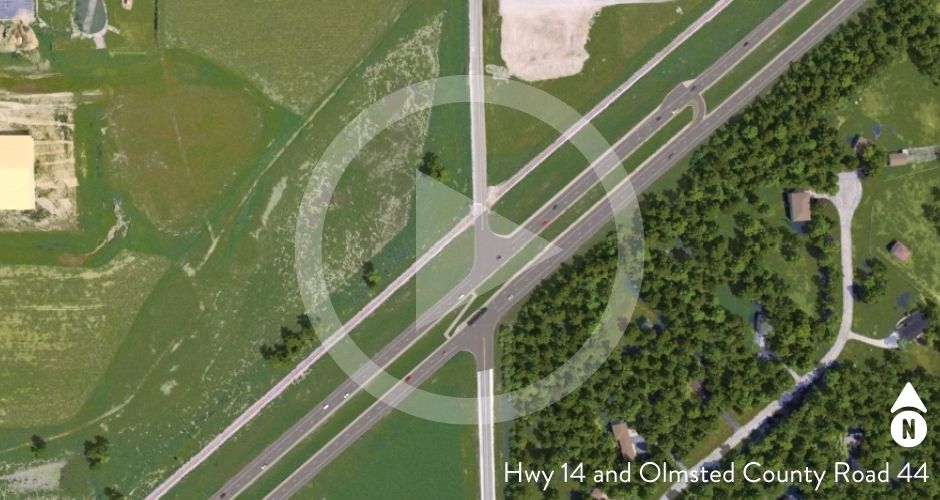 The following traffic simulations demonstrate how the proposed Reduced Conflict Intersections (RCIs) will work between Byron and Rochester.
The traffic simulations are based on peak travel times and showcase a variety of vehicles including large trucks and farm machinery.
A detailed layout of proposed intersection safety improvements is available for review along with a new FAQ section. The proposed RCIs are a short-term plan to address immediate safety needs. The long-term plan is to develop designs for overpasses/interchanges and obtain funding.
Any comments or questions can be directed to the project management team.
Learn more about RCIs
Reduced Conflict Intersections are intersections that decrease fatalities and injuries caused by right-angle, broadside crashes on four-lane divided highways. In some parts of the country, RCIs are sometimes referred to as J-turns or RCUTs.

Maps/proposed layout options
Preferred design layout
May 2021
Proposed design layouts
February 2021