Traffic Mapping Application
MnDOT's Traffic Mapping Application is an interactive web tool that allows users to explore spatial traffic data.
Instructions
The interactive map allows you to select where you would like to view data at a larger scale. Many layers are scale dependent and will not appear until the map is zoomed in far enough. Once in the Traffic Mapping Application viewer, click the buttons in the right of the menu bar to help locate data and expand viewer functionality. See the Help Doc (PDF) for more details.
Data displayed
Layers:

Count Stations (Continuous and Short-term)

Weigh in Motion
Automatic Traffic Recorder
Vehicle Class Locations
Traffic Count Locations (Active)

Data Products (Roadway estimates displayed on Inventory linework, All directions of travel)

Official Annual Average Daily Traffic (AADT)
Draft Annual Average Daily Traffic (AADT)
Official Heavy Commercial Annual Average Daily Traffic (HCAADT)

Background (For reference only)

LRS Route Labels
LRS Street Name Labels
Reference Posts
City Labels
Counties
Tables:

AADT History (Actual)
HCAADT History

Esri Basemaps and Aerial Photo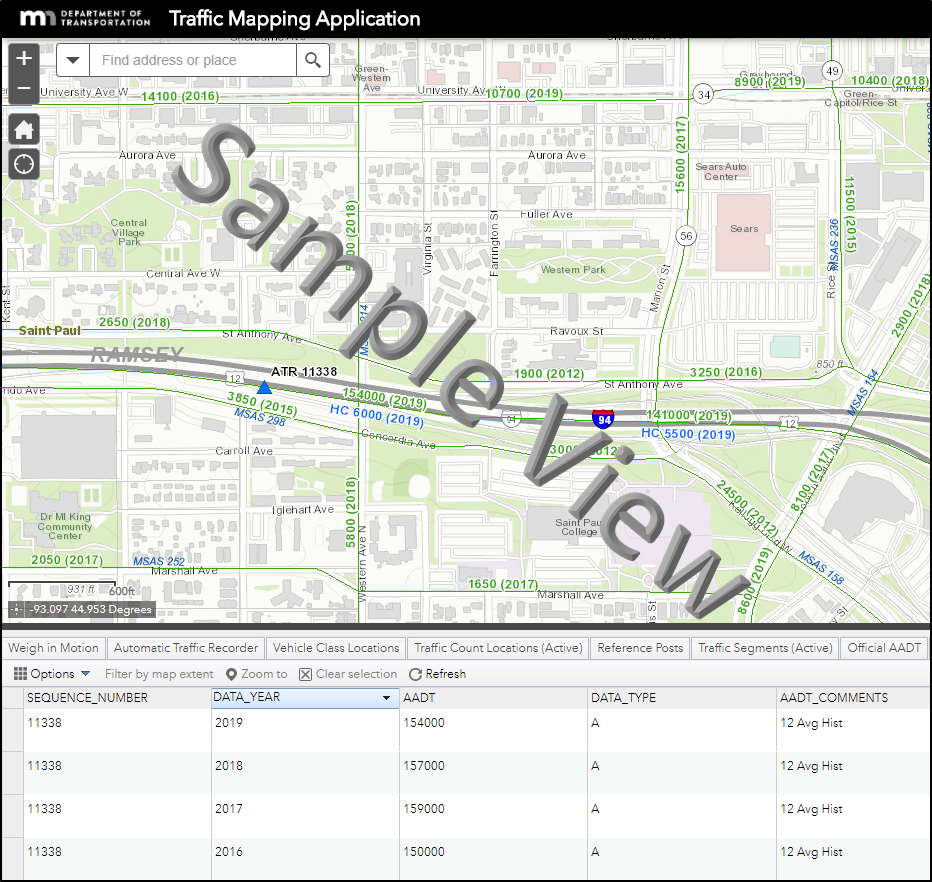 Use of this document is subject to MnDOT's disclaimers, legal notices, and policies.