Bridge projects
Pedestrian bridge rehabilitation and replacement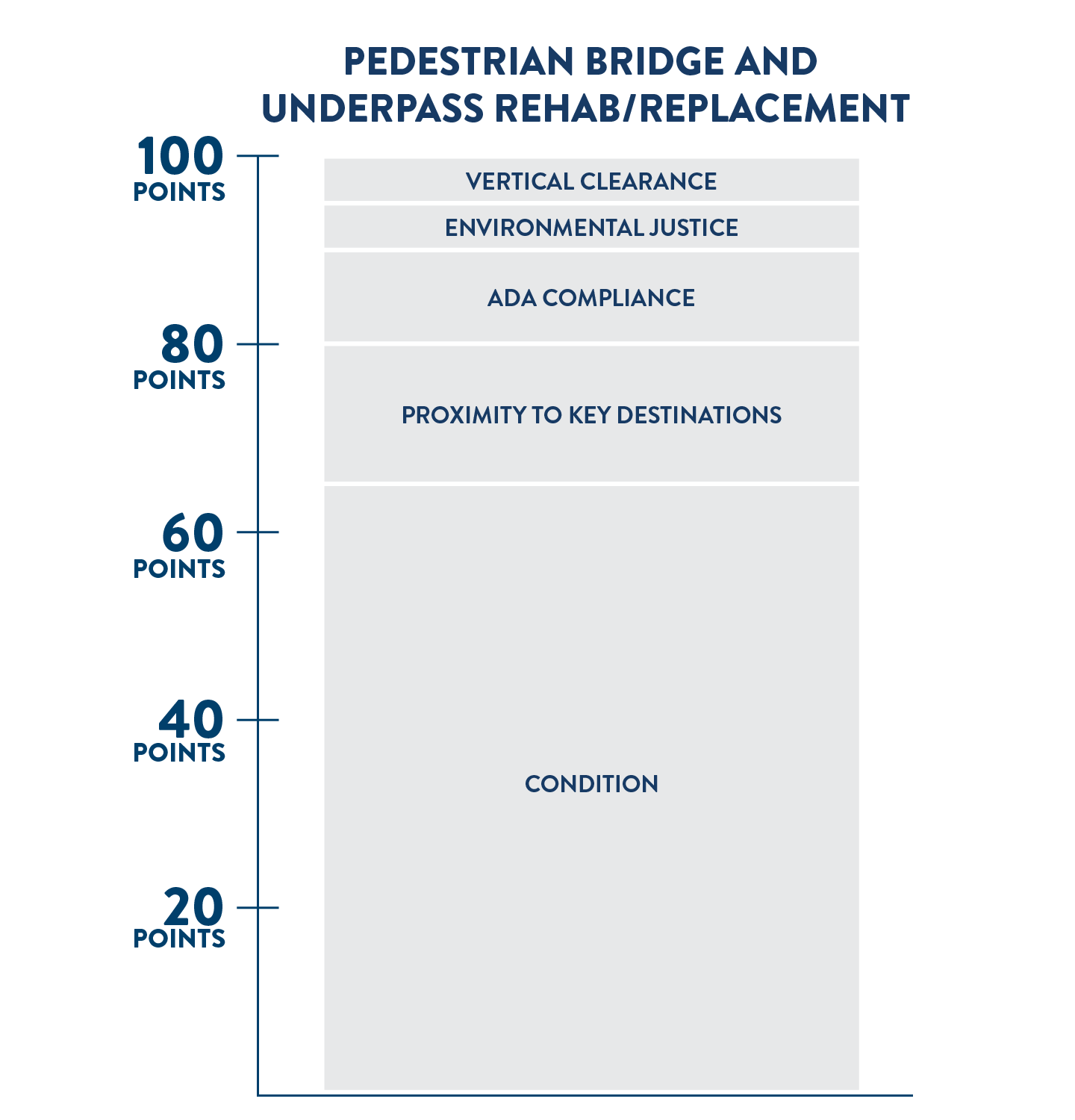 MnDOT scores bridge condition needs when selecting projects to include in the 10-year Capital Highway Investment Plan. MnDOT replaces or rehabilitates most pedestrian bridges and underpasses as part of other pavement and bridge projects. Standalone projects to rehabilitate or replace an existing pedestrian bridge or underpass are scored and prioritized statewide with input from district staff.
Once selected, MnDOT then identifies and evaluates alternatives and other needs, legal requirements, issues and opportunities in coordination with local partners, and considers public input. Projects may move years based on local coordination, project delivery, timing of other nearby construction projects, and funding shifts.
What's been selected?
Related links