What are pollinators?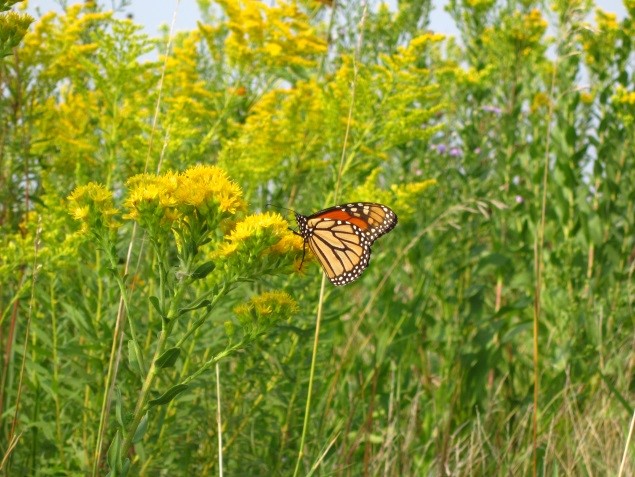 Pollinators are any organism that helps move pollen from one flower to another. MnDOT and other state agencies are looking specifically at insect pollinators. Two insects, the honeybee and the Monarch butterfly, are serving as flagship species for the entire insect pollinator group. This means that when you hear about honeybees and Monarch butterflies, all insect pollinators are included.
MnDOT's role
MnDOT manages approximately 175,000 acres of green space in Minnesota. We currently plant native grasses and forbs on 30% of construction projects where soil beyond the inslope is disturbed. The native seed mixes can be found in MnDOT's Seeding Manual. Once established, these planted native prairies provide many benefits such as
Increased soil fertility
Increased water infiltration
Pollinator and small mammal habitat
Control of blowing and drifting snow
Aesthetics
MnDOT manages roadsides by using integrated roadside vegetation management techniques which include mowing, prescribed burning, herbicides and biological controls.
How you can help
MnDOT rights of way cannot provide all of the habitat pollinators need to survive and flourish. All land managers in Minnesota need to do their part. To find out ways you can help, visit the Minnesota Department of Natural Resources website with pollinator resources.