About this project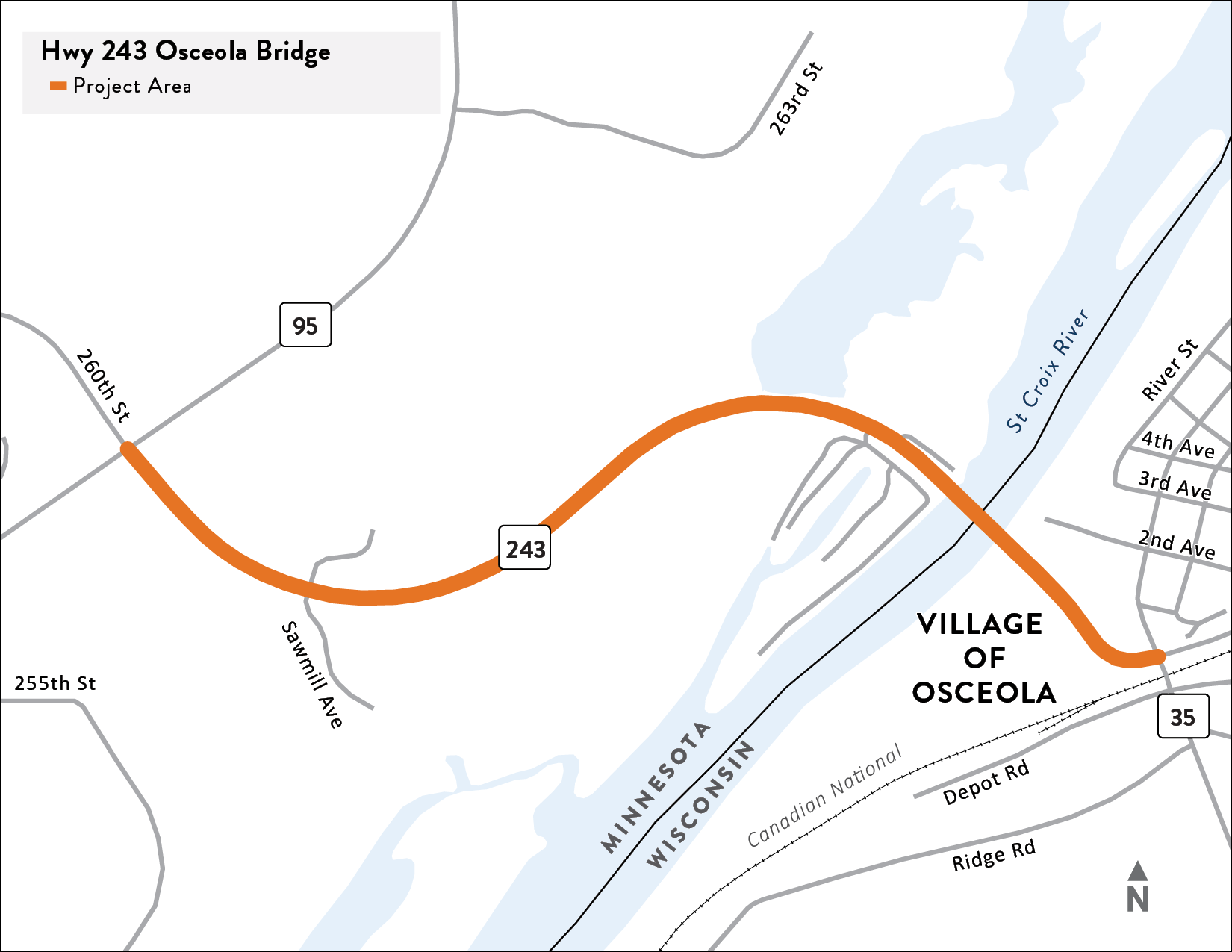 We are in process of designing the reconstruction of the Hwy 243/Osceola Bridge over the St. Croix National and Scenic Riverway, in partnership with the Wisconsin Department of Transportation (WisDOT). The Osceola Bridge was built in 1953.
Summary of work
The purpose of this project is to maintain a reliable highway connection over the St. Croix River for Hwy 243 between Washington/Chisago counties in Minnesota and the Village of Osceola and Polk County in Wisconsin. The project team will work with federal, state and local interests to minimizing project impacts to the St Croix River and other natural resources in the area.
Project needs
The "need" identifies the transportation problems to be addressed by the project outcomes.
Bridge conditions
Evaluate pedestrian bridge crossing by foot and by bicycle
Drainage conditions
Additional considerations
Bridge traffic during construction
River navigation and access during construction
Osceola Landing Access
Hwy 243 Wayside Rest (MN)
Hwy 243 Emergency Pull-off (WI)