Chip sealing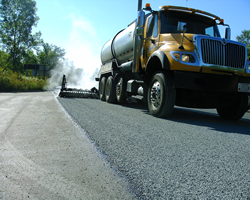 What is chip sealing?
Chip sealing is a thin film of heated asphalt liquid sprayed on the road surface, followed by the placement of small aggregate ("chips"). The chips are then compacted to orient the chips for maximum adherence to the asphalt, and excess stone is swept from the surface. This protects the pavement from the effects of sun and water, increases skid resistance, fills small cracks and other surface defects.
Why is chip sealing done?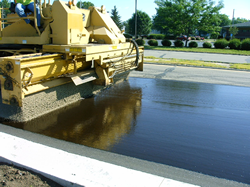 A chip seal is about one fourth to one fifth the cost of a conventional asphalt overlay and extends the life of asphalt pavement by 5 to 7 years, which varies with the type and amount of daily traffic.