About this project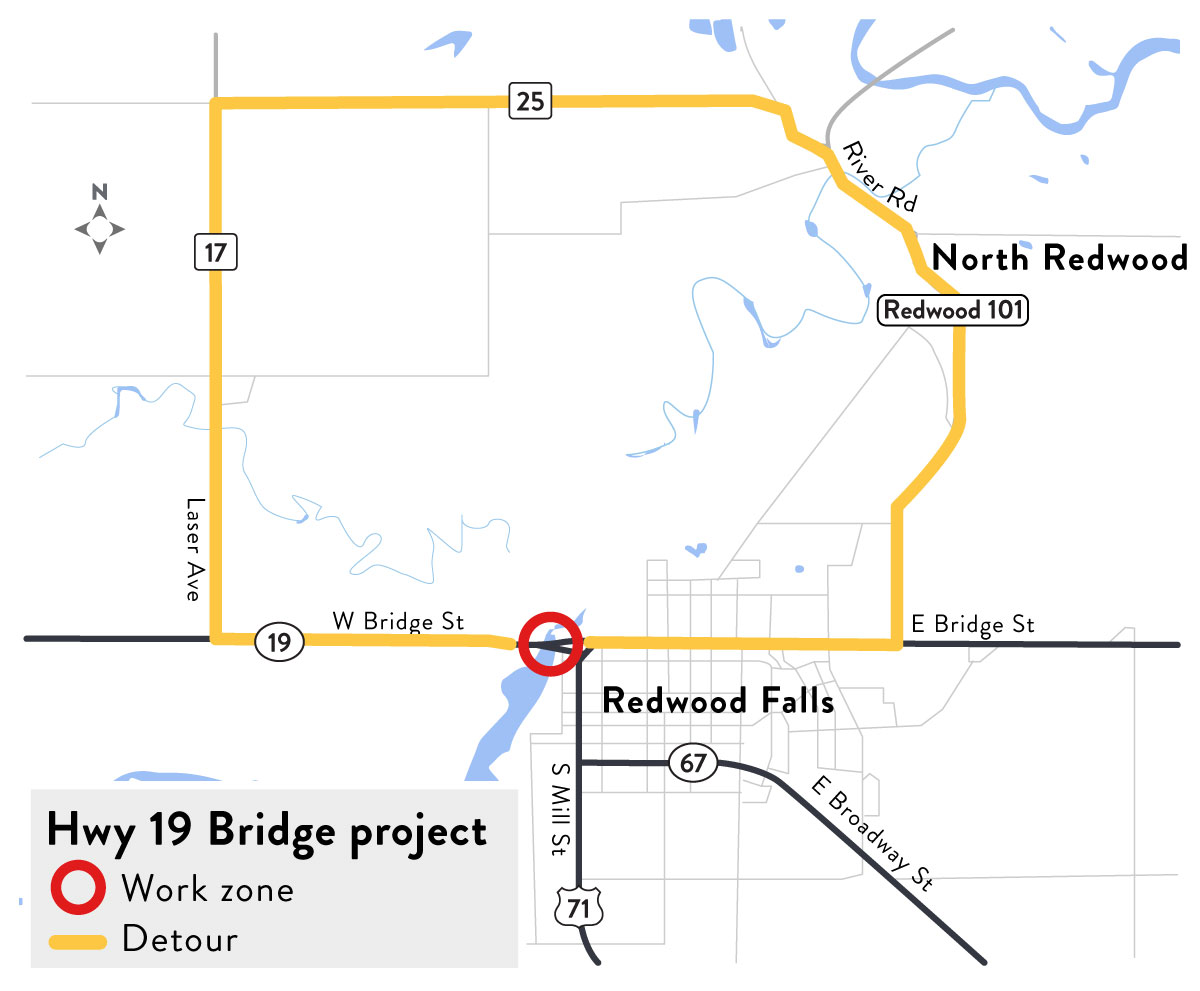 Summary
Repair and resurface the bridge over the Redwood River, just west of US Hwy 71 in Redwood Falls.
Remove and replace deteriorated concrete deck and approach panels.
Repair or replace bridge railing.
Update pedestrian access to west side of bridge to meet ADA standards.
Traffic impacts
The majority of work will be done under traffic.
The bridge is open to two-way traffic.
A detour of Hwy 19 was required three times to complete concrete work (see detour route above). All detours have been completed.
One half of the bridge deck will be removed at a time, which allows the other half of the bridge to be used for traffic during much of construction.
Bridge lanes will be reduced from twelve feet to ten feet and can accommodate two-way traffic.
No oversize, overweight permits will be issued in the work zone during the project.
If a temporary lane closure becomes necessary during construction, flaggers will direct traffic across the bridge.
Project update
September 16, 2022
Crews are finishing painting and removing bracing under the bridge.
Additional remaining work includes: installing cable in the rail, and permanent striping.