Traveling in the southwest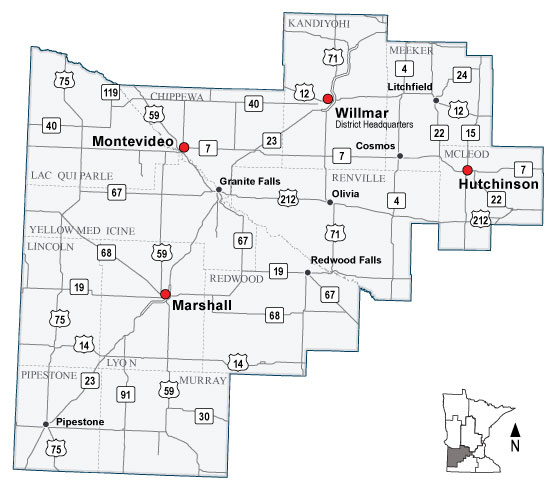 Traffic and roads
District 8 news
Following guidance from state health officials about protecting the health and well-being of Minnesotans and preventing further spread of COVID-19, the Minnesota Department of Transportation has postponed all scheduled public meetings and project open houses statewide.
Road work continues to be a critical service. MnDOT is committed to protecting the health, safety and well-being of its employees, contractors and all Minnesotans. Crews continue to follow the guidance of state and federal health officials to help prevent the spread of COVID-19.
We want your feedback! Draft recommendations for the Hwy 7 safety assessment are available for public comment until May 11, 2021. Visit the project page to learn more and submit comments.
After extensive study and work with the community, the decision has been made to reroute Hwy 67 between Granite Falls and Echo. Visit the project webpage to learn more about the decision and the new route.