Traveling in the southwest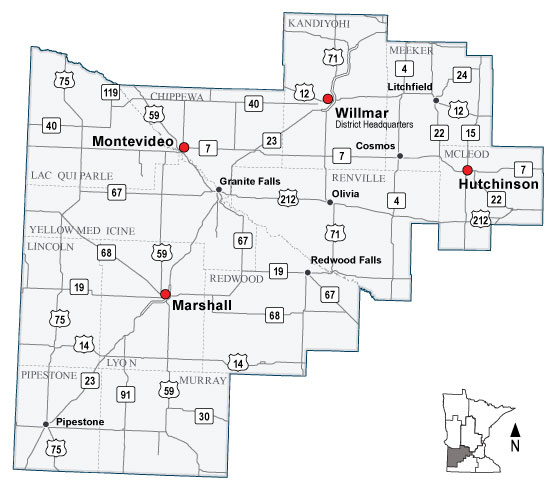 Traffic and roads
District 8 news
Want to learn the facts about the J-turn coming to the intersection of Hwy 23 & Hwy 9 in New London in 2022? Click here to learn more.
You're invited to attend a listening session about the intersection of Hwy 7 and Co Rd 15 in Montevideo. Click here to learn more.
Information about upcoming detours for the Hwy 212 Glencoe J-turn projects are now available.
The Hwy 212 Sacred Heart project is moving forward. To learn more about the project and next steps, visit the project page.
The final report for the Hwy 23 and Hwy 7 intersection study is available now. Click here to learn more and read the report.
You can now get travel and project alerts by text! Click the "Email and text updates" button under "Connect with Us" in the righthand sidebar.