Meetings and events
Upcoming Opportunities
Upcoming meetings and events will be posted here - stay tuned!
Previous Opportunities

MnDOT hosted an online open house from August 10 - 21, 2020, to present five design concepts for the intersection of Hwy 14/Highland Avenue and to obtain community feedback. The public was able to view the presentation to see each of the five concepts, and then complete a survey to provide their input (survey closed August 21, 202).
Feedback from this opportunity is summarized in the following recap (click to enlarge):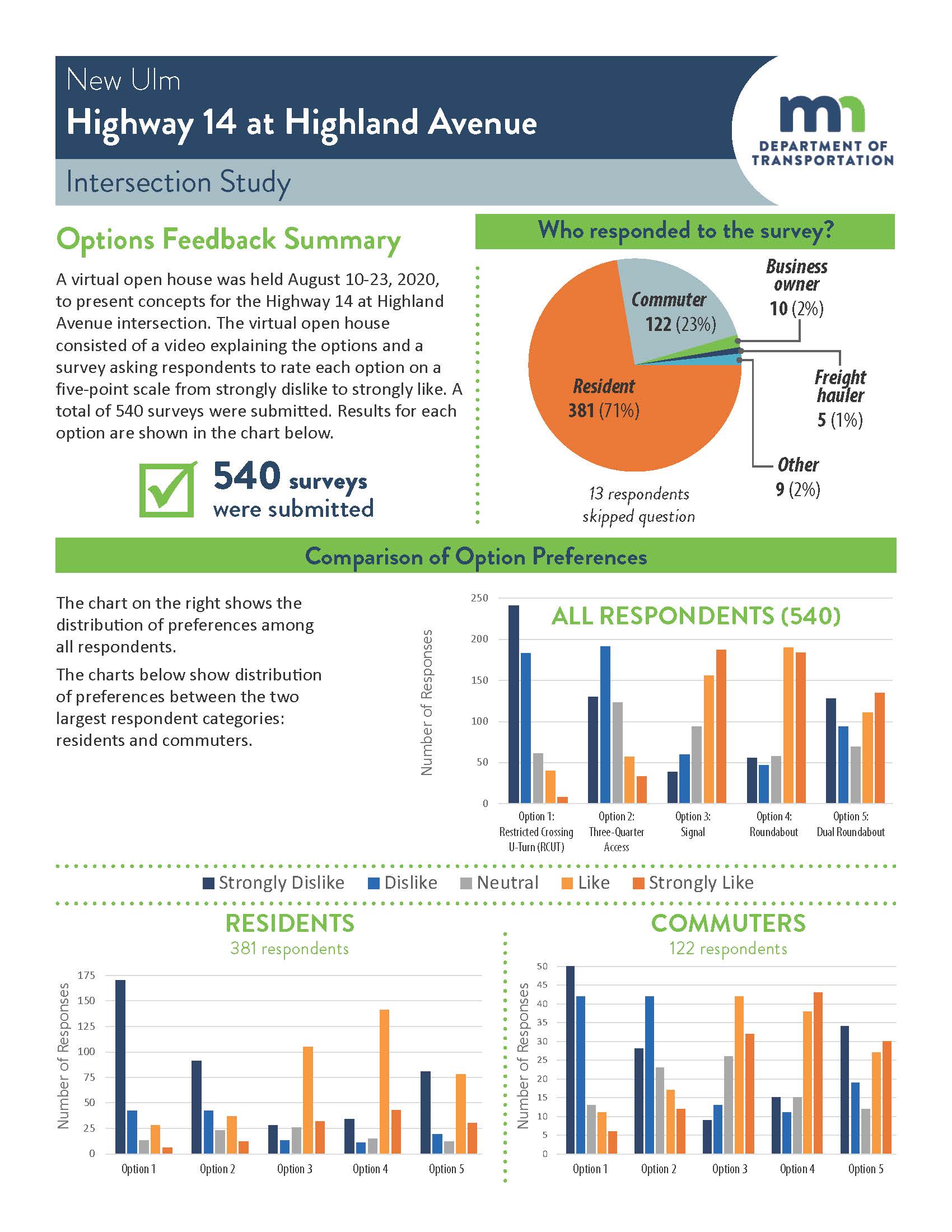 MnDOT hosted an interactive map from April 15 - May 1, 2020, for the public to provide comments, identify issues, and share opportunities for the Hwy 14/Highland Avenue intersection. Feedback from this opportunity is summarized in the following recap (click to enlarge):