OPEN HOUSE: Learn about upcoming construction on Monday, April 10, 4-7 p.m. at Benson City Hall, 1410 Kansas Ave. Stop by whenever it's convenient!
Project details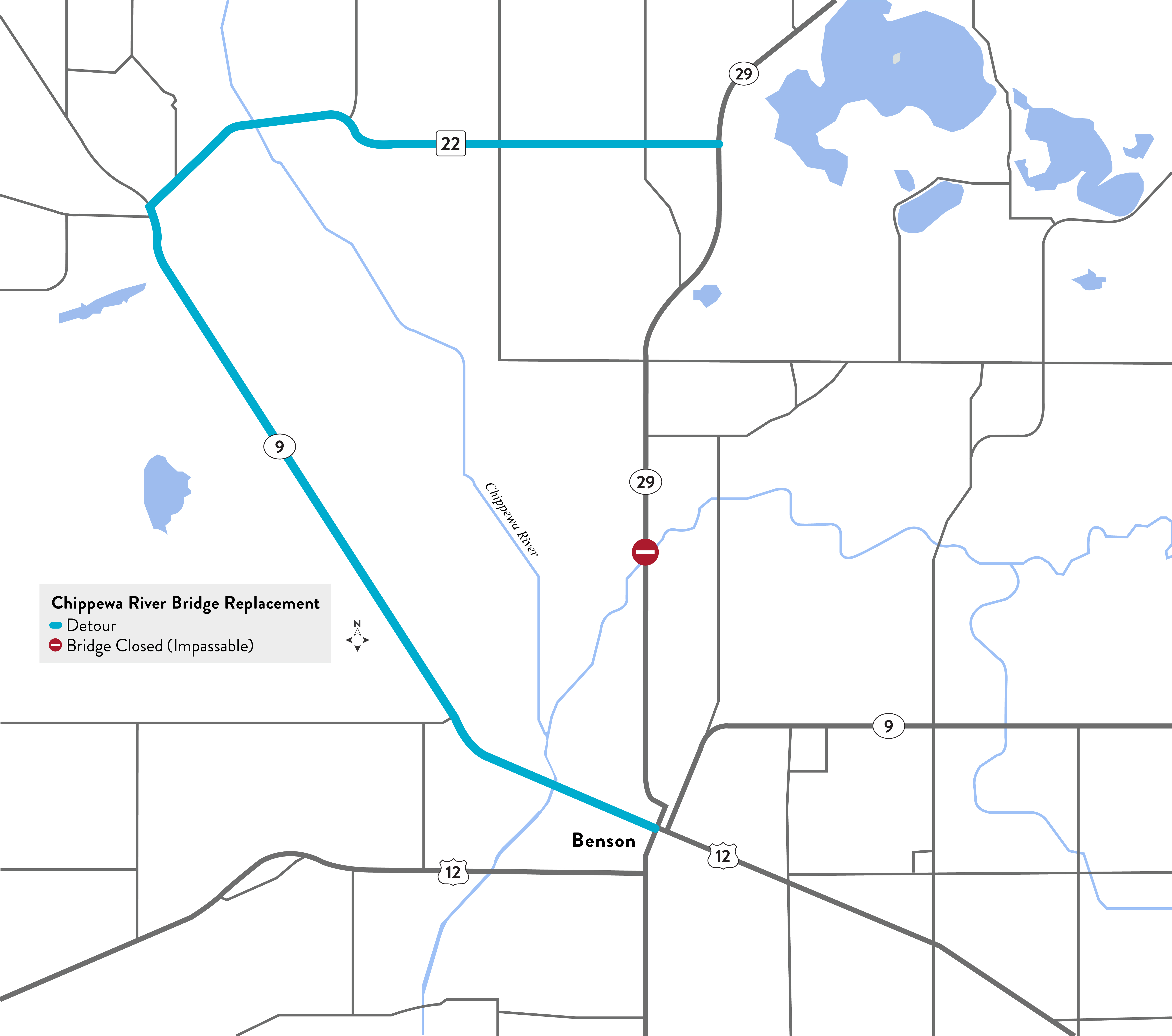 In 2023, the Minnesota Department of Transportation will complete a project to replace the Hwy 29 bridge over the Chippewa River, north of Benson.
Key project elements
Replace bridge over Chippewa River
Upcoming traffic impacts
Road closed, detour
Local traffic: road will be impassable at the bridge site
Attention travelers: You may encounter another nearby project/detour on Highway 12, west of Benson. Learn more about the Hwy 12 bridge replacements.