Construction details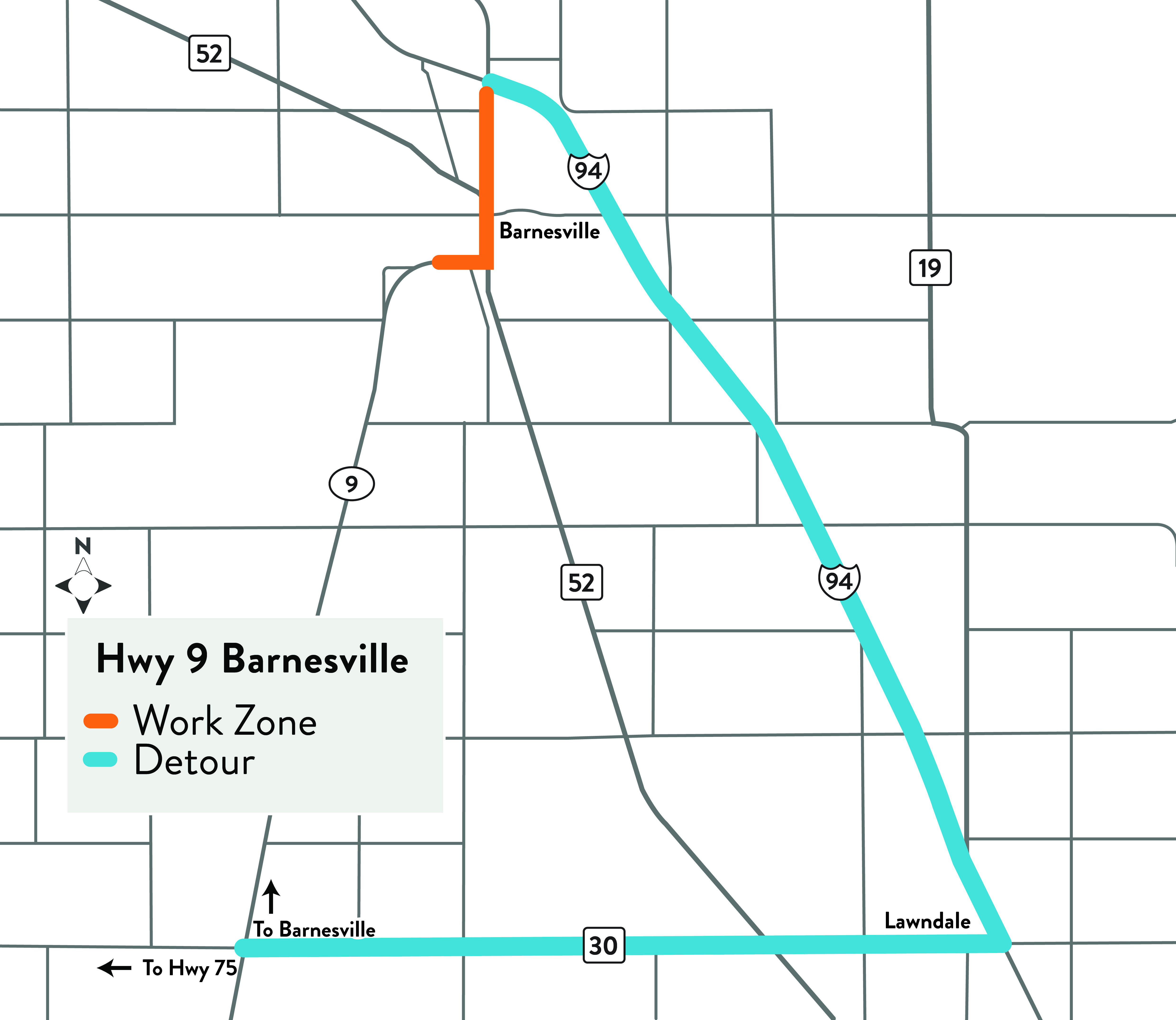 Schedule
Construction began June 1 and lasts through September.
Traffic impacts
As of the evening of Friday, Sept. 22, Highway 9/Main Avenue reopens to all traffic!
Some work still underway throughout the entire project, so please watch for workers and slow down in the work zone!
Construction phases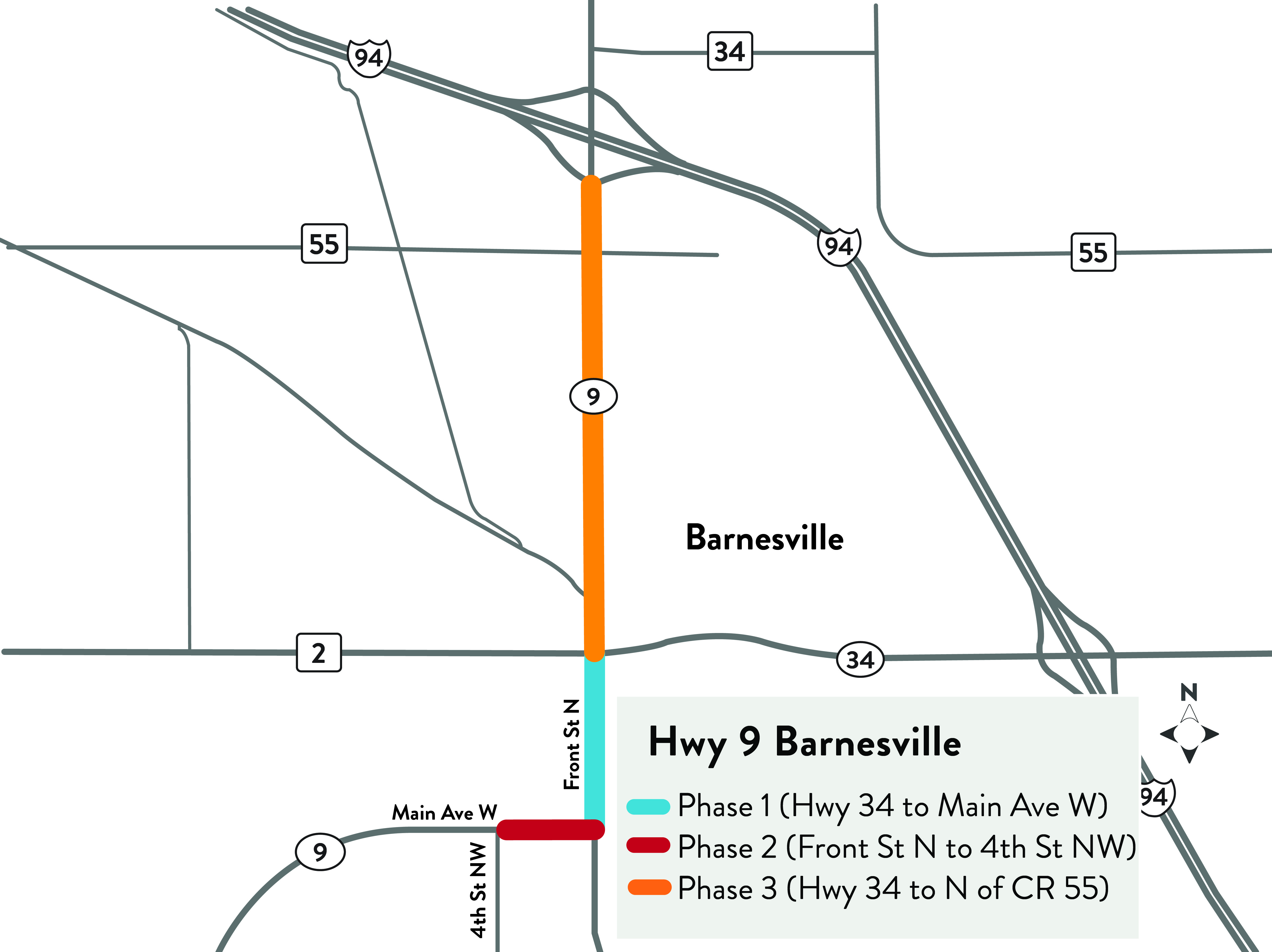 Construction is being completed in phases.
Phase 1: Highway 34 to Main Avenue
Phase 2: Main Avenue from Fourth Street to Front Street
Phase 3: Hwy 34 to Interstate 94