Expand to four lanes
MnDOT will improve and expand Hwy 10 to four lanes, two in each direction, from west of Wadena at 620th Ave., Otter Tail County, to east of Wadena at Oink Joint Rd./140th St., Wadena County.
Preliminary design and environmental review is in progress.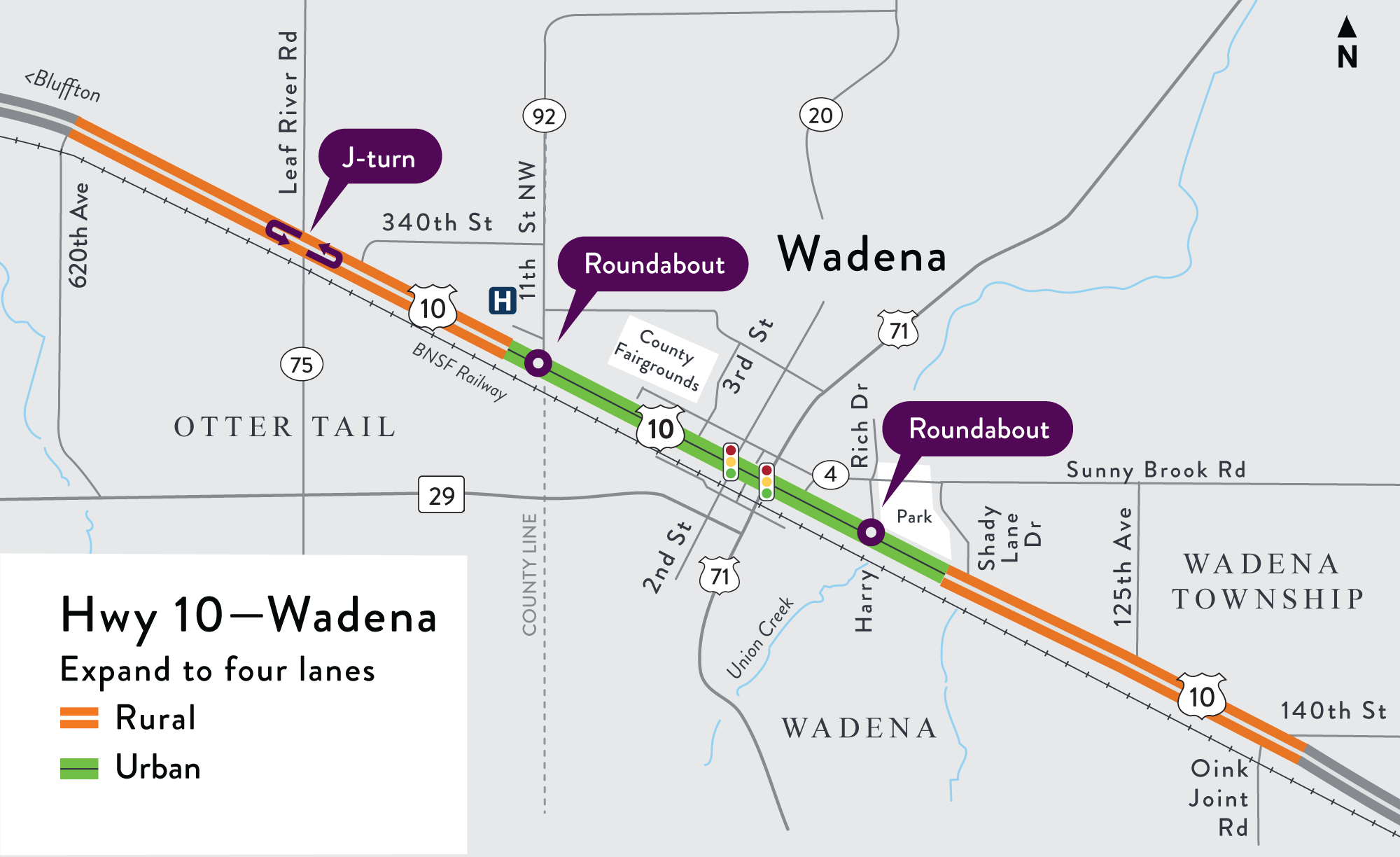 View draft layout
In response to the community's input, the project team has a preferred alternative layout to share, which includes roundabouts at 640th St. (hospital) and Harry Rich Dr.
The final concept further improves access to Hwy 10 and addresses safety concerns as travelers enter the city from the west or east at high speeds. View the layout at City Hall (222 2nd Street SE) or download here:
Hwy 10 layout (Aug. 30, 2023) PDF, 7 MB

Note: Layout is detailed and will be easier to view on larger screen devices.
Learn more about the benefits of roundabouts and J-turns, also known as reduced conflict intersections.