Reconstruct bridge
Replace the Hwy 65 (Hwy 23) bridge over the Snake River south of Division St. in Mora, Kanabec County.
Current impacts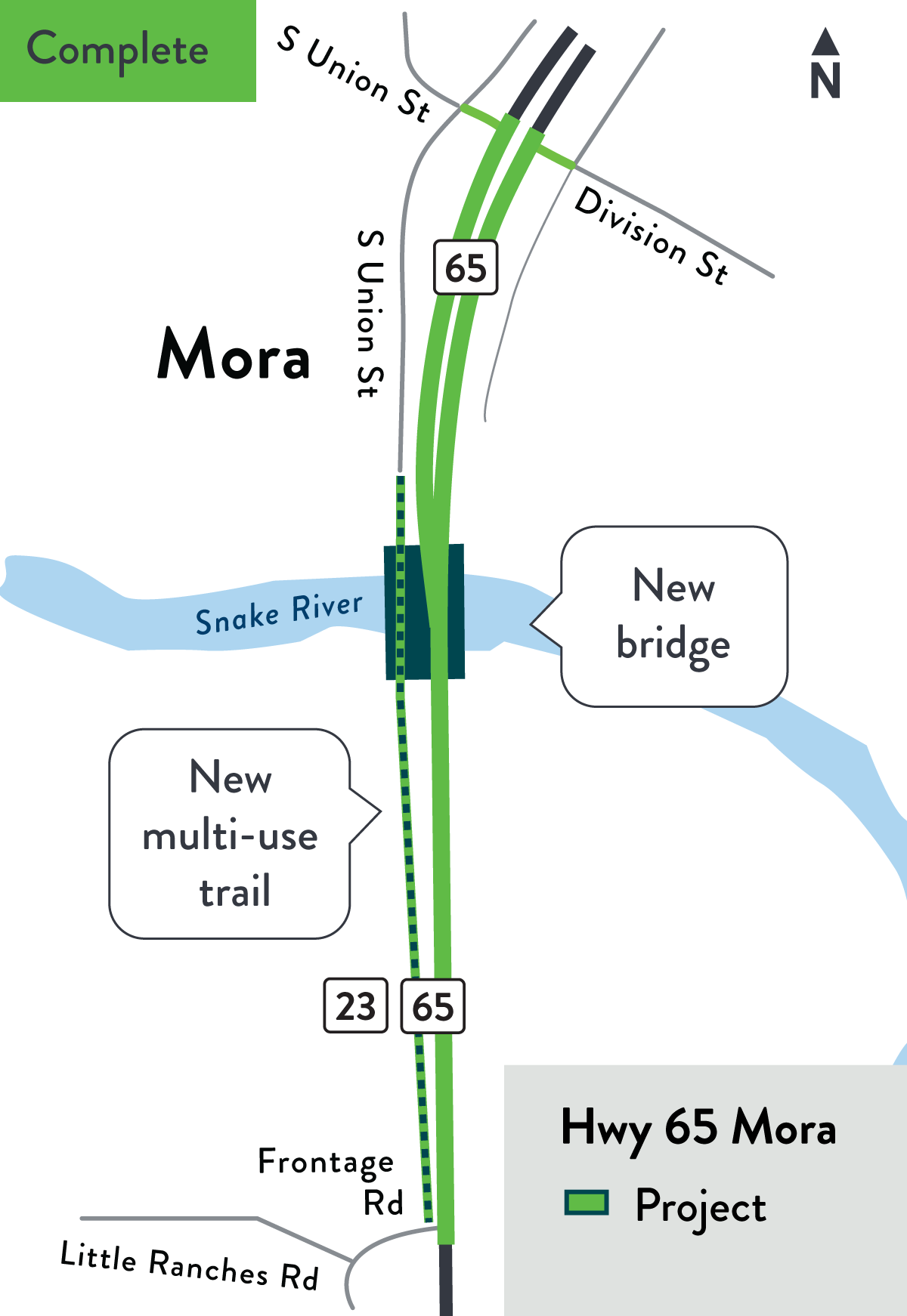 The bridge is open through the work zone. Currently traffic is on the northeast side of the bridge as crews reconstruct the southwest side. Traffic is scheduled to switch sides on Aug. 1.
Motorists: Periodic lane closures, lane shifts, narrow lanes, no shoulders and reduced speeds.

No oversized loads permitted: Expect narrow lanes without shoulders. Oversize loads will NOT be allowed in the entire work zone.

Pedestrians: Bridge is narrow with no shoulders. Pedestrians will not be allowed to cross and no walkway is provided. For your safety, please seek alternate routes.