Coffee and Conversation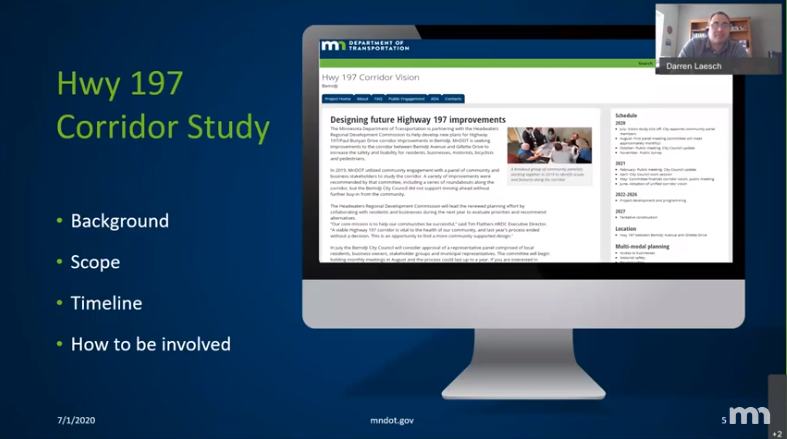 In order to provide more interactions with the public, District 2 is holding monthly Coffee and Conversation meetings in Bemidji, along with additional meetings that rotate throughout the district. Due to COVID-19 we will meet virtually for the foreseeable future.
Coffee and Conversation is an informal opportunity for the public to engage directly with MnDOT. They typically include a discussion topic(s) and an open Q&A. Everyone is welcome to take part in the virtual meeting and ask questions about any MnDOT related projects or concerns. Once the live meetings are finished, we will post a recording of the meeting below.
Next meeting
August meetings have not been scheduled yet
Click here to register
Previous meetings
District
Bemidji