Setting up your online portal account
 Visit the account setup page, fill in all fields in the create your account box, then select Create an Account. A new page will pop up confirming your registration is complete. Select Go to Login Page.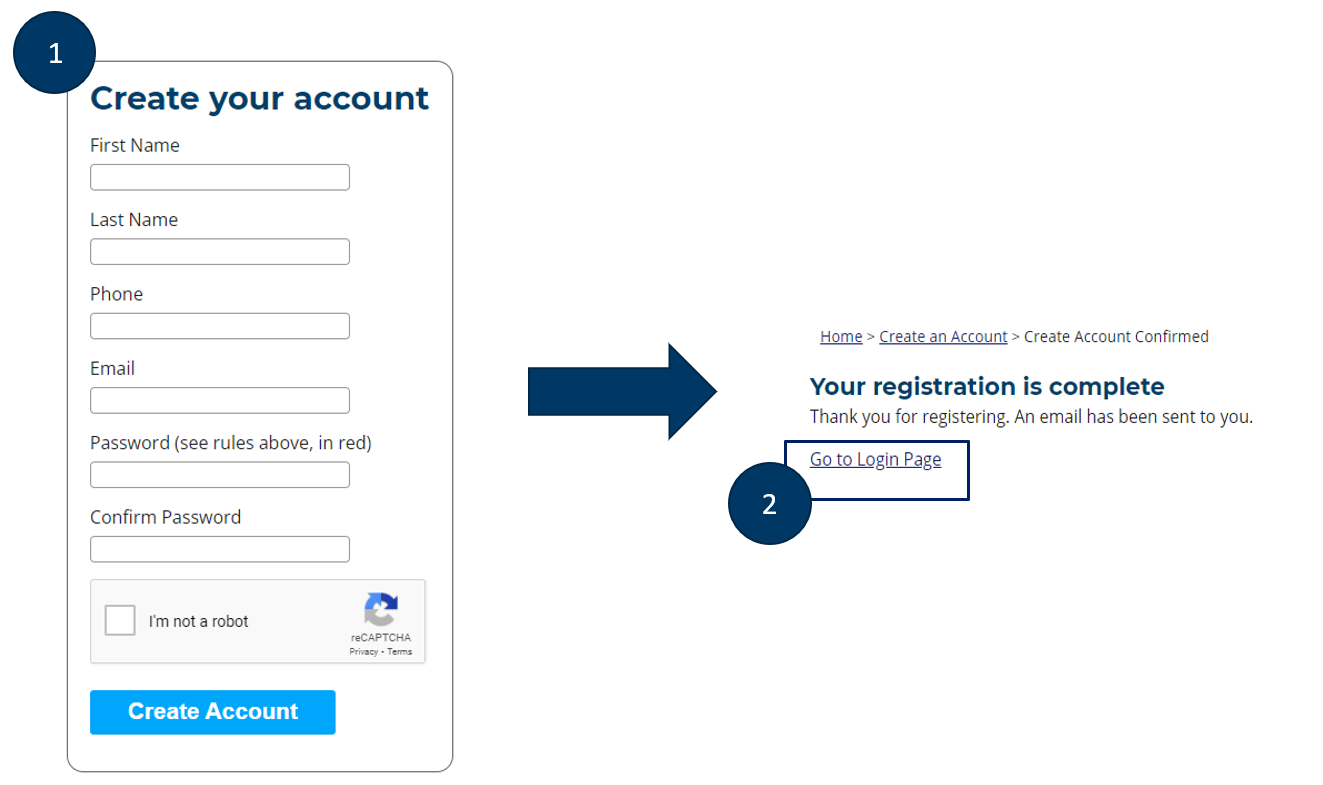 Sign in to your account from the main log in page. This will bring you to your Dashboard.
From the Dashboard, select Onboard to Carriers and Authorities in the OFCVO box.

Enter your MnDOT number and Security Token. Select Next. If you do not have a MnDOT number or a security token, email us or call us at 651-366-3700.

This will bring you back to your Dashboard, which will allow you to access and manage your MnDOT records.