NRRA Exclusive: Video Gauge Webinar and Training Workshop: Implementation of New Technology
Due to a travel delay by our principal presenter, we were unable to present the NRRA showcase on digital image correlation equipment last Thursday, May 18th.
We are rescheduling this event for early June, and would like to aim for as much participation as possible.
To help us pick a date that works best for most people, please complete the following Doodle poll before Friday, May 26th:
https://doodle.com/poll/pxe8m3q3gihehw6z
We apologize again for the postponement of this event.


MnROAD Facility
Measuring the Movement of Highway Structures Using Digital Image Correlation Software
In the past two years, MnDOT has successfully implemented the use of digital image correlation equipment for
multiple applications associated with pavement research. The non-contact measurement capabilities of the equipment also lend its use to other highway structures that experience small and rapid dynamic movements (bridges, signs, towers). This event will showcase the equipment, describe several case histories of its worldwide application, as well as provide specialized training for use on other highway structures.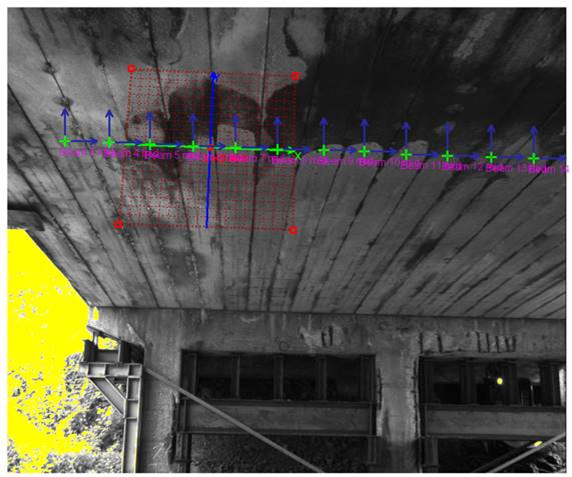 SCHEDULE:
Showcase*: 11:00 AM – 11:45PM (CST) (Hosted at MnROAD facility)
In this session, a representative from the U.S. distributer will describe the digital image correlation (Imetrum Video GaugeTM) equipment, and present a variety of case histories highlighting how it has been successfully used around the world.
*This showcase will also be broadcast as a webinar for MnDOT and other NRRA members.
Training Workshop: 1:00PM – 4:15PM (CST) (for MnROAD site attendees only)
In this session, specific training will be given for using the Video Gauge to measure the movement of a MnDOT bridge. This will include guidance on proper configuration of the hardware and software, set-up and data collection in the field, as well as tips on efficient data processing and analysis techniques.
This training workshop is open to all MnDOT and NRRA members who wish to attend in person. A short summary of the training, along with a revised MnDOT Video Gauge User's Manual, will be available in Summer 2017.
To receive webinar details, please RSVP to Tom Burnham via email: tom.burnham@state.mn.us or call 651-366-5452.