Visualization
View the collection of proposed design elements presented to a design committee prior to finalizing the design.
Community Process
Residents, business and community members, representatives from the parks, preservation and arts communities, as well as various elected and appointed officials from local, state and federal governments voted at a bridge design meeting on various aspects of the bridge design including pier shape, lighting and color.
Pier Shape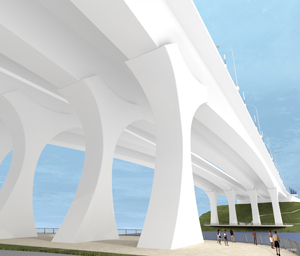 The pier shape is made up of reflective curves with the dominant curve shaping along the length of the bridge, tapering from 30' to 11' to 30' (11' depth at the center of the main span over the river). This pier shape creates a continuous curve tied directly into the superstructure, while framing the river. The proportions reflect strength and elegance in their unique design. Two main piers feature observation platforms along the river's edge. The superstructure concrete box girder is a closed shape with inclined walls and smooth surfaces of continuous flat planes. The appearance from below is a sweeping form with the concrete material creating a visually clean and quiet space below the bridge.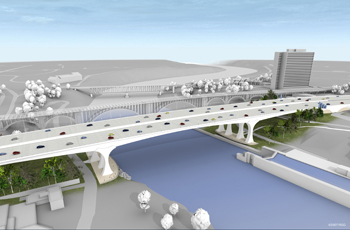 Global View 
This functional sculptural bridge is a series of modern arch forms softly set into the context of the site to maximize openness, light and green space, while focusing on the river. The river span sweeps 504' in a parabolic curve of graceful proportions. The pier shape of Concept A creates curved forms that move into the bridge superstructure.
Elevation

Cross section

Wall Locations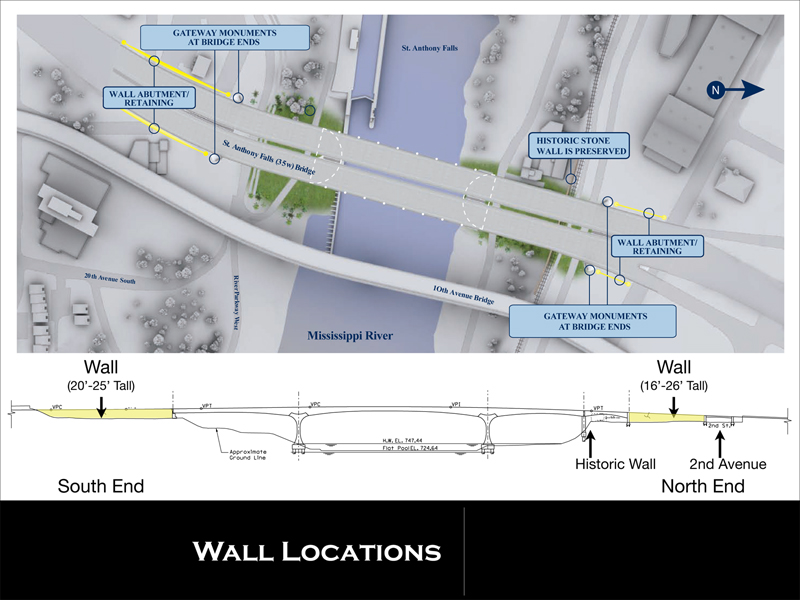 Native stone wall rendering & Retaining Walls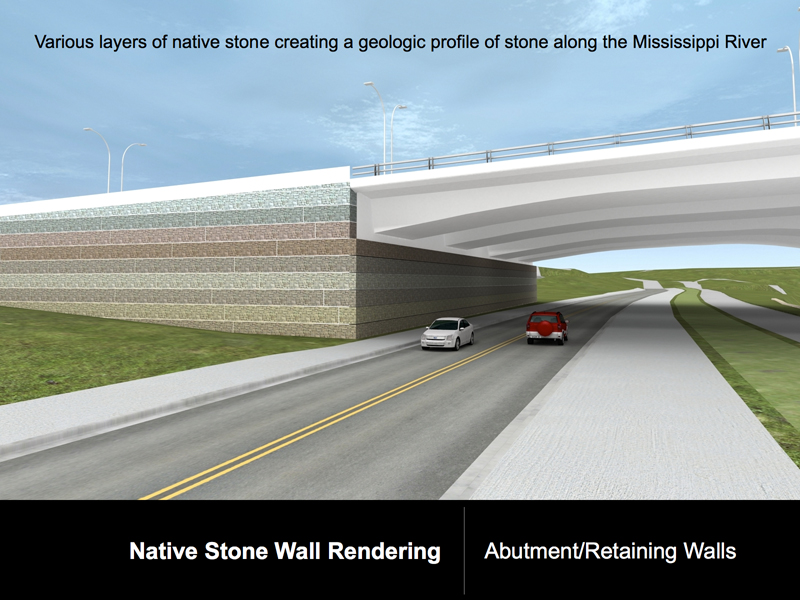 Example of Native Stone Wall near I-35E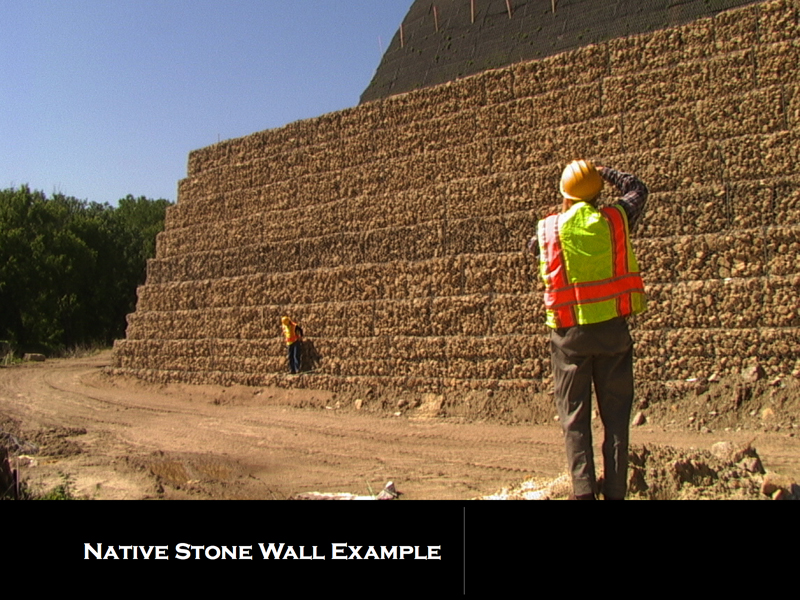 Railing Locations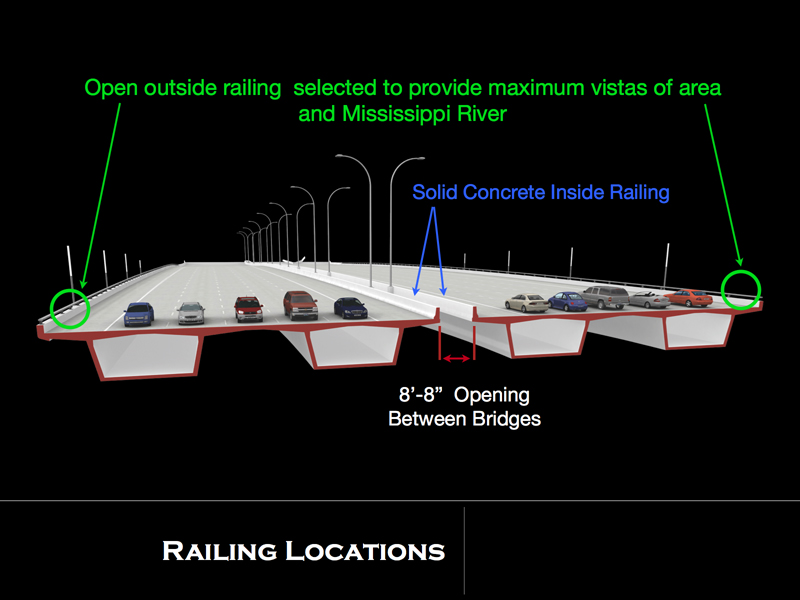 Bridge Railing Materials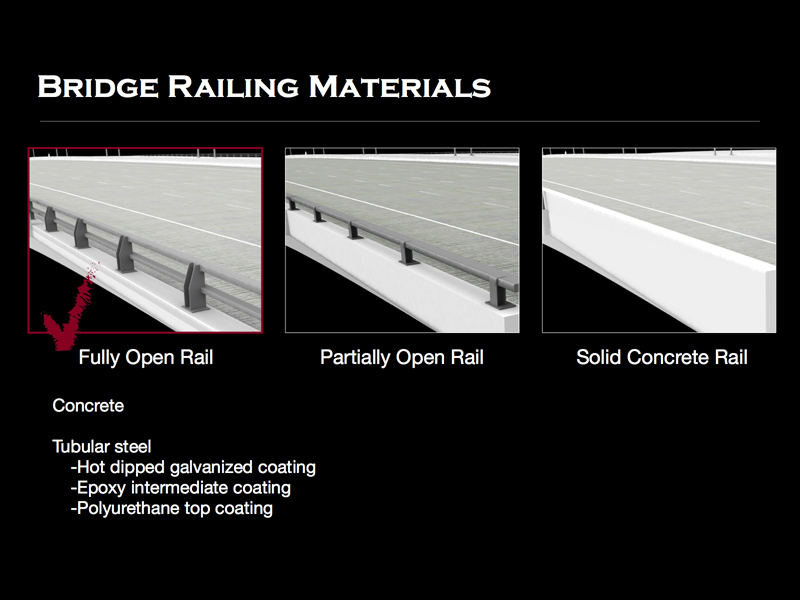 Driver's perspective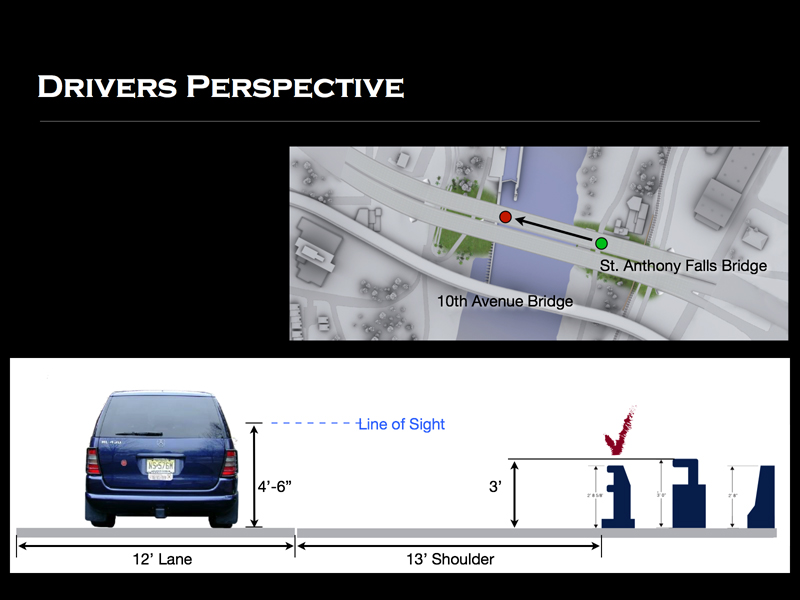 Open rail
Open rail view #2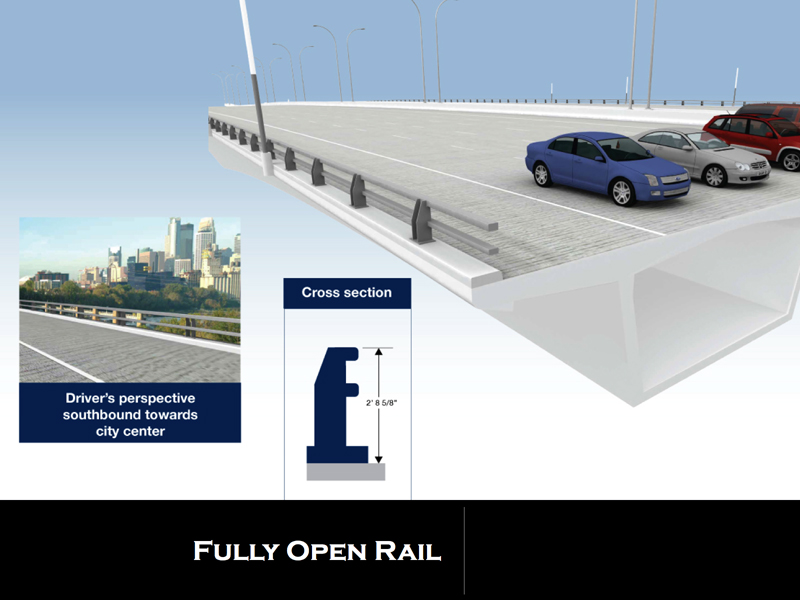 Color
Bridge color as seen from the Guthrie Theater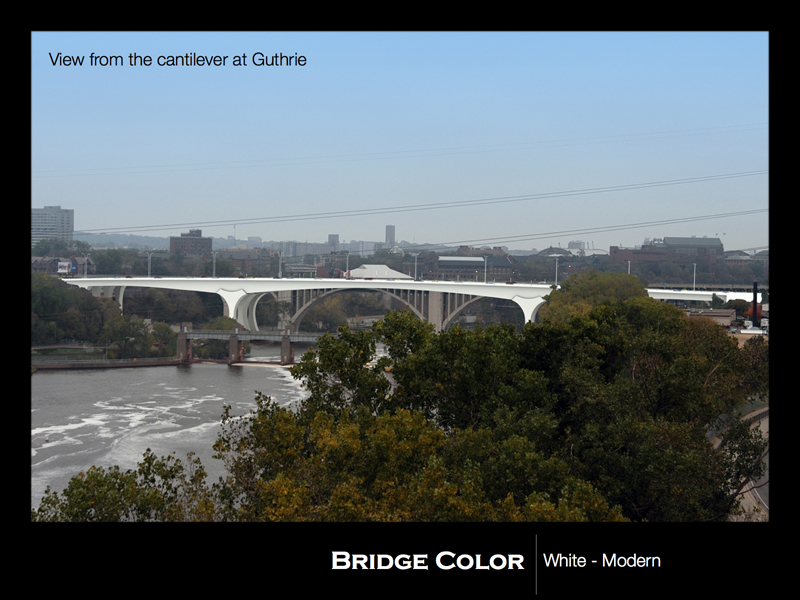 Bridge color as seen from St. Anthony Falls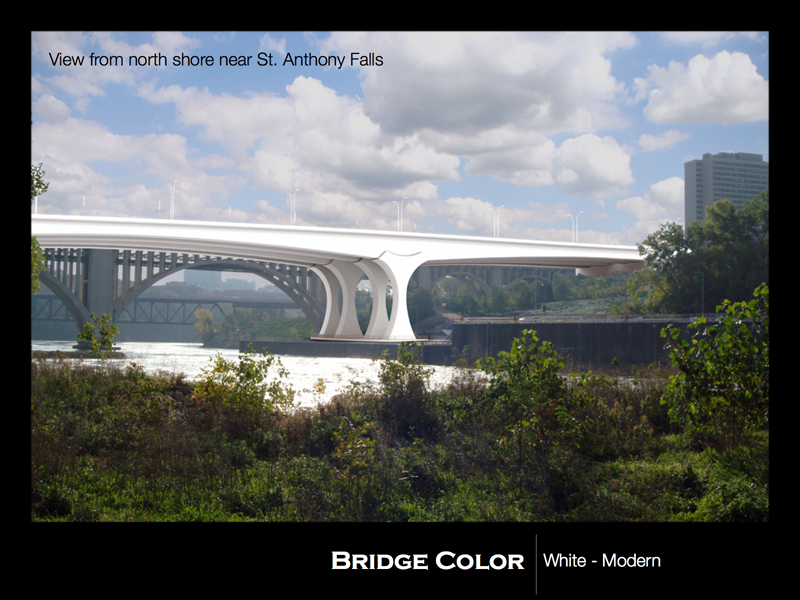 Lighting
Roadway Safety Lighting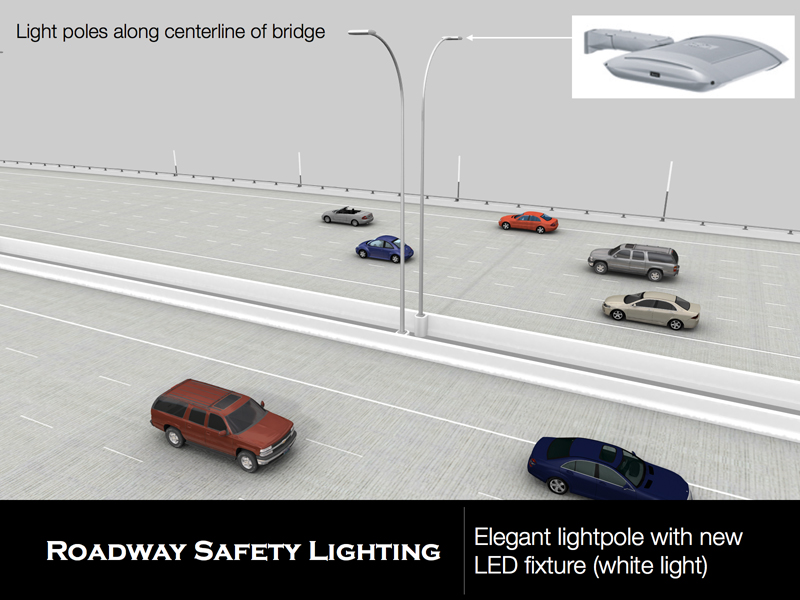 Aesthetic LIghting