About this project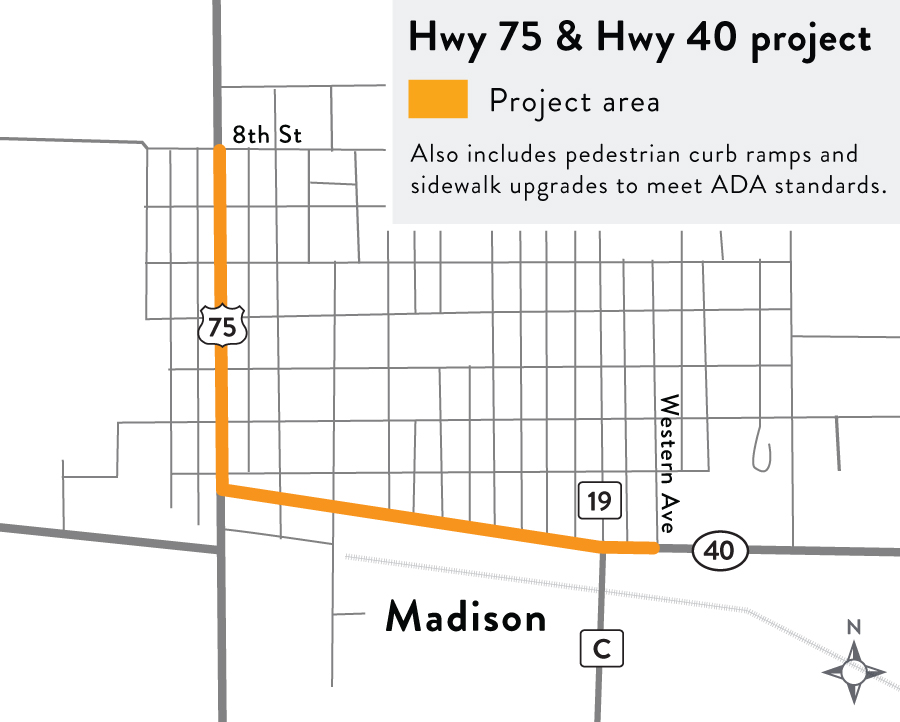 Summary of work
Resurface Hwy 75 from the north junction of Hwy 40 to 8th St.
Resurface Hwy 40 from the east junction of Hwy 75 to Western Ave.
Update sidewalks and pedestrian ramps along project areas to meet modern Americans with Disabilities (ADA) standards.
Trees will be removed to complete project work.
New trees will be planted in the Fall of 2023 or Spring of 2024.
Project update
Sept. 27, 2023
Construction has been completed.
Crews are completing punchlist items and cleanup through next week.
Tree planting begins week of Oct. 9.