About this project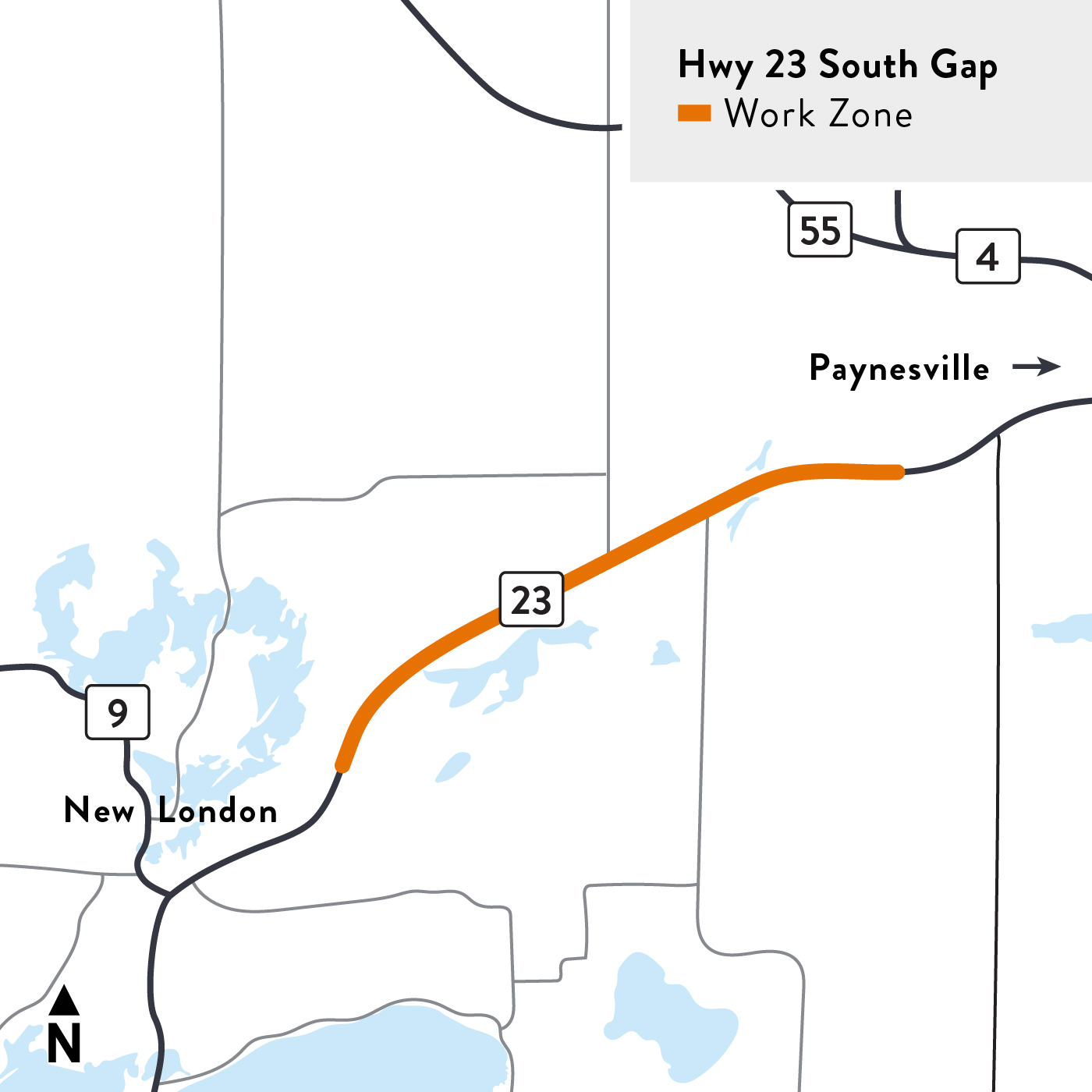 Expansion of Hwy 23 from New London to Paynesville from two lanes to four lanes.
Traffic impacts
Highway 23 will be closed from Hawick to Paynesville during year 1 (2023) of construction. See detour map below.
130th Ave. closes July 17 for two months.
The Hwy 23 detour will be in place from May 1 - Oct. 27, 2023.
Access to 219th Ave. is from 141st St. off CR 2.
Work along Hwy 23 from New London to Hawick will be done under traffic.
Beginning Sept. 25, a 10-day detour will be in place near Long Lake for the installation of a temporary culvert to divert water around the new box culvert being installed at the Long Lake outlet (see temporary detour map below). Come from the north on Hwy 23 to get to the Long Lake access.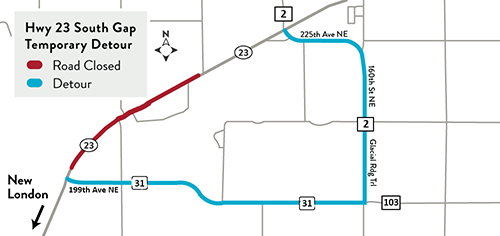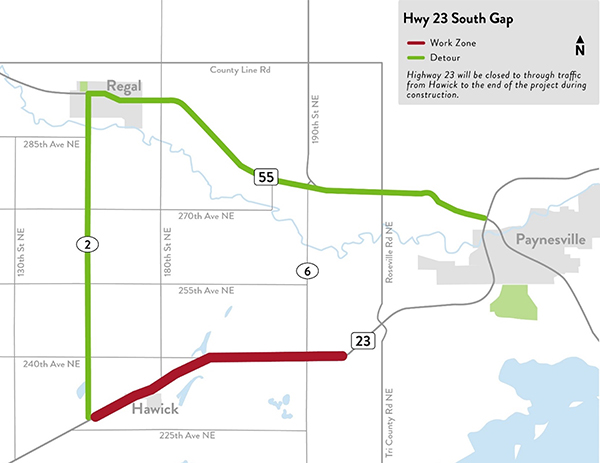 Project updates
Sept. 29, 2023
Crews finished with asphalt paving operations north of CR 2, which will be followed by shoulder work.
Striping and signing, along with turf establishment will follow shoulder work north of CR 2.
Crews are also continuing with grading operations south of CR 2.
A 10-day closure began Sept. 25 to install a temporary culvert.
Background
Hwy 23 is an important interregional corridor that is a key artery for the economy in the region. It provides the primary east-west route connecting Willmar to Interstate 94 and beyond. The segment of Hwy 23 between Willmar and Interstate 94 is a distance of approximately 53 miles. Of these 53 miles, all but 16 miles have been constructed as a four lane roadway.