About this project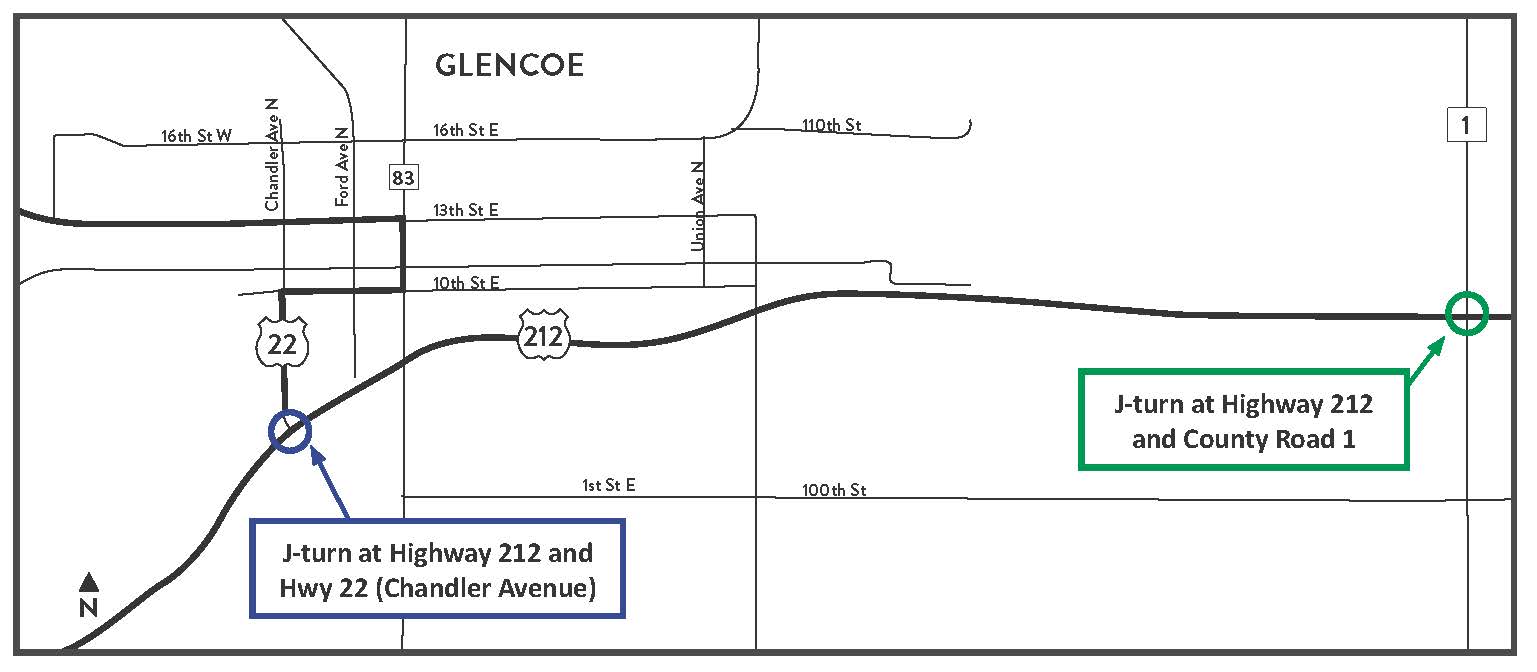 Summary of MnDOT work
Construct J-turn at the intersection of Hwy 212 & McLeod CR 1. Construction of a permanent snow fence and improvements for people who walk and bike are included in the project.
Construct a partial J-turn at the intersection of Hwy 212 & Hwy 22/Chandler Ave.
Both J-turns are designed to accommodate vehicles of all sizes, including semi-trucks, emergency vehicles and agricultural equipment.
Virtual open house
Additional construction projects in Glencoe area
2020: McLeod County and City of Glencoe are expanding Morningside Dr. Grading will occur in 2020 and road will be paved in 2021.
2021: City of Glencoe will resurface 10th St. from Hennepin Ave. to Morningside Dr.
2022: McLeod County will pave five miles of CR 1, from CR 3 south to the county line.
2023: MnDOT will resurface Hwy 22 from the intersection of Hwy 212 to Cedar Ave. Upgrading of sidewalks, pedestrian crossings and some driveways are part of the project.