About this project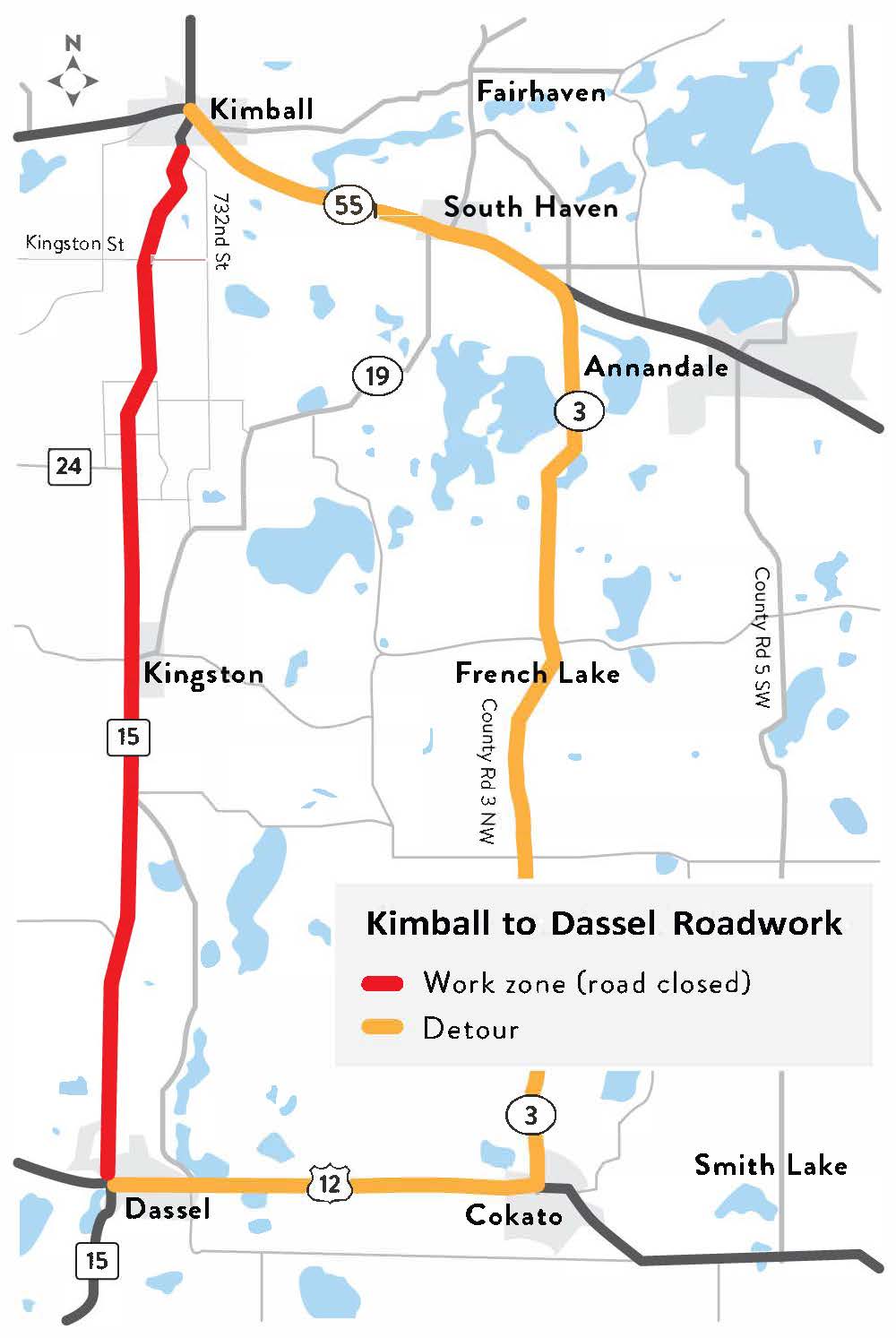 Summary of MnDOT work
MnDOT is resurfacing (mill, full depth reclamation and overlay) Hwy 15 from the intersection of Hwy 12 in Dassel to the Meeker/Stearns County line near Kimball.
A chip seal will be applied to the new pavement.
Guard rail near the Kingston bridge will be replaced to bring it into compliance.
Thirty (30) culverts will be lined along the project area. Two steel culverts will be replaced if necessary.
This project will require a detour (see map).
Hwy 15 - Kimball. Resurfacing from Dassel to the Meeker/Stearns county line. Scheduled for construction in 2023
Open house
You're invited to attend an informal, public open house at Kimball City Hall (1 Main St. N), to learn about the Hwy 15 project.
Stop in any time between 4 p.m. and 6 p.m. as a formal presentation will not be given.
Staff from MnDOT District 3 will also be available to provide information on the Hwy 15 reconstruction project in Kimball, which is expected to start in April 2022.
Traffic impacts
Work in 2023 will require a detour using Hwy 12, Co Rd 3 and Hwy 55.