About this project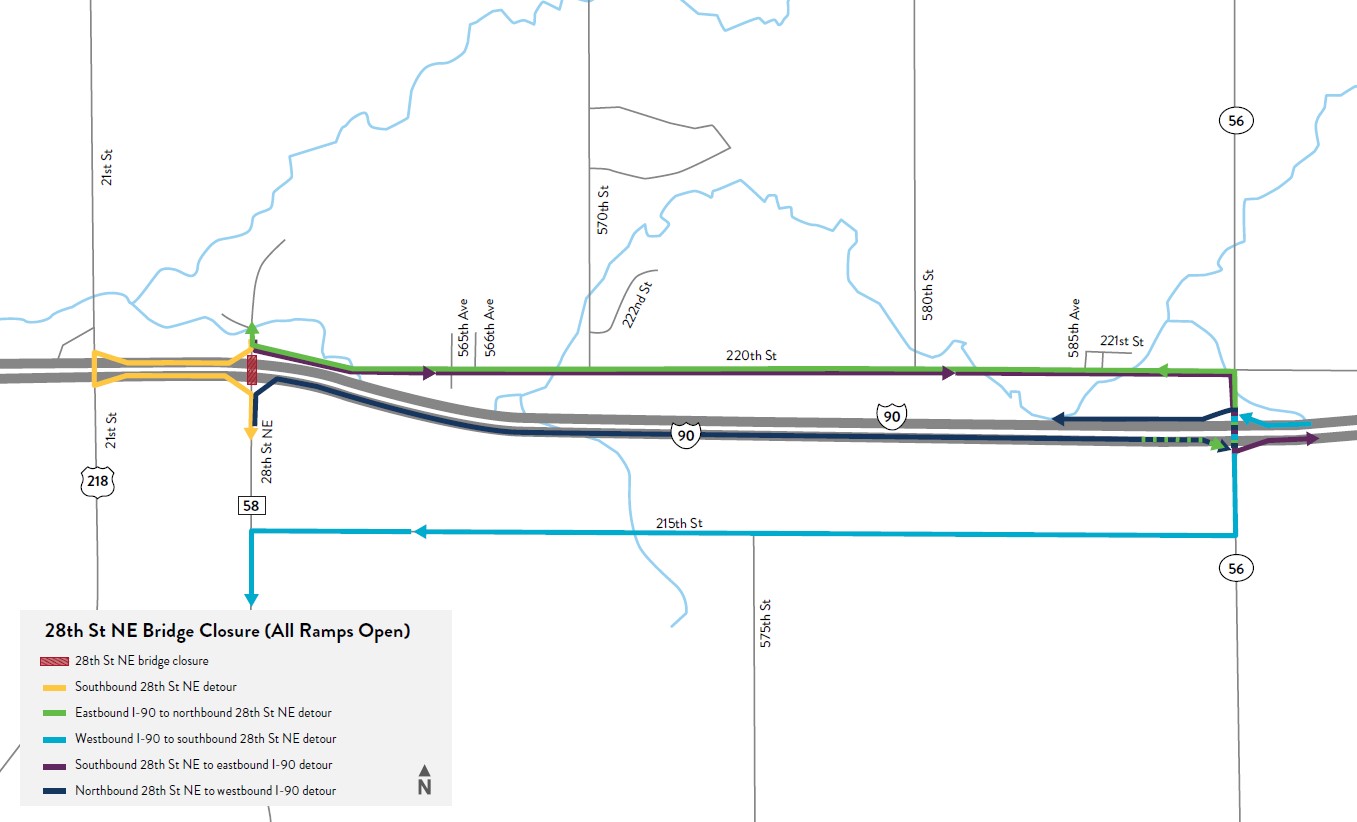 Update
Motorists on I-90 in Austin will be detoured up and down the highway ramps at the 28th St. NE bridge overnight while crews remove equipment beginning at 7 p.m., Oct. 21 to 6 a.m., Oct. 22.
Also, westbound I-90 motorists who use the 28th St. NE exit to access the north side of the highway to reach places such as Nexus Gerard Academy and the Austin Country Club, will be detoured from Friday, Oct. 22 to Wednesday, Oct. 27, while the off-ramp is repaired and repaved. Motorists should use exit 183 east of Austin and travel on 220th St. west to reach these destinations. The off-ramp at Exit 181 will be closed for six days. The I-90 on-ramp at Exit 181 will remain open.
Motorists should also watch for a brief closure of 28th St. on the south side of the bridge, which runs through Thursday, Oct. 21. Neighbors have been notified in advance.
Summary of work
On May 10, 2021, MnDOT started replacement of a bridge over I-90 in Austin at 28th St. NE. The bridge was nearing the end of its service life.
The reconstruction is part of a larger planning effort to update aging community infrastructure over the next decade along the I-90 corridor. In 2020, MnDOT split up its Austin bridge replacements project. Construction of the 28th St. NE bridge in 2021 is as planned. The Hwy 218/14th St. NW construction was deferred to 2022 to allow for additional design work.