Update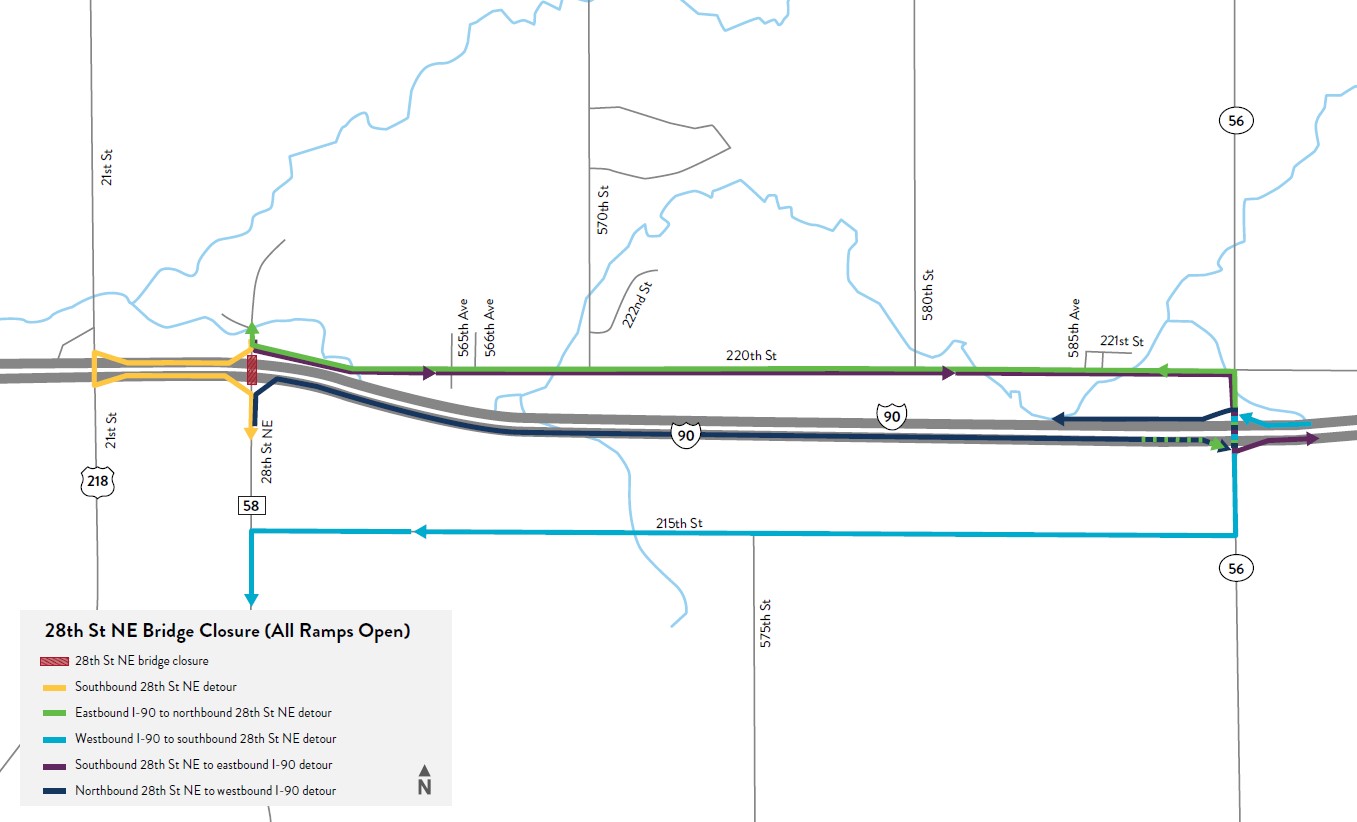 I-90 ramp repaving at Hwy 56
Repaving work has been completed on the I-90 eastbound off-ramp at Hwy 56 and motorists again are able to use it as part the detour route for the 28th St. NE bridge project in Austin.
The opening of Hwy 56 westbound on-ramp has been delayed due to an equipment breakdown. It is now expected to open on Friday, June 25.
Other detours remain in effect as noted under Traffic impacts below.