Construction information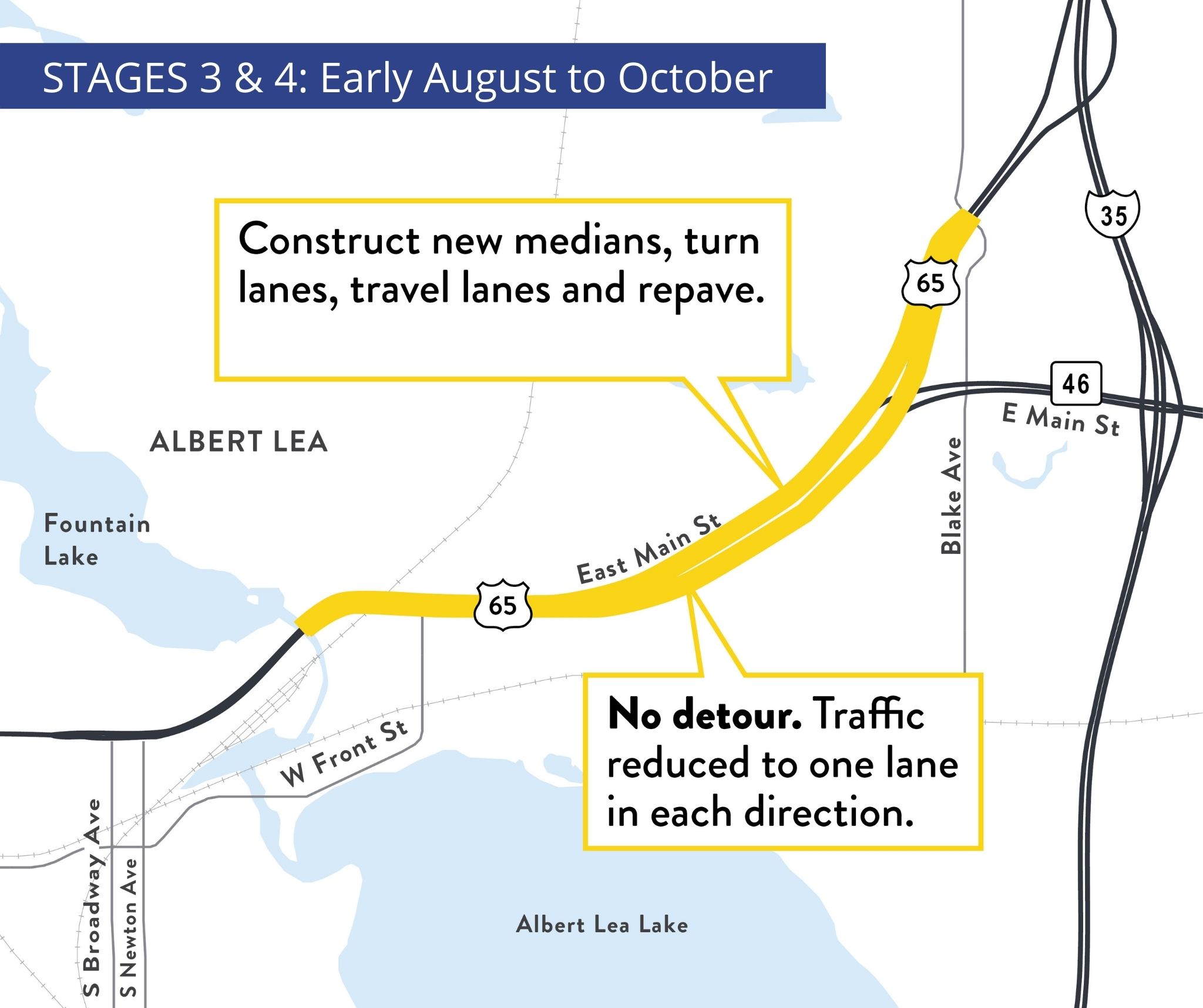 Construction is scheduled to begin April 25 and end in October, weather permitting. People going to businesses or homes on or near the construction zone will have the ability to reach their destination. People with access questions should contact Chris Harber, Ulland Brothers Project Manager, at 507-383-4986 or charber@ulland.com.
Construction is divided into four stages.
Stage 1
April 28 to mid-May: Culvert replacement between Sorenson Ave. and East Main St.
Traffic will use a detour that includes Blake Ave.
Stage 2
April 25 to mid-August: Reconstruction from Newton Ave. to Shell Rock River Bridge.
Traffic will use a detour that includes West Front St.
Stages 3 and 4
July to October: Construction of new medians, turn lanes and travel lanes and resurfacing of the road. Stage 3 work will start on the inside lanes and median. Once that is complete, Stage 4 work will begin on the outside lanes and remaining items.
Traffic will be reduced to one lane in each direction from Shell Rock River Bridge to Sorenson Ave.