Sign up for project email updates
About this project
Update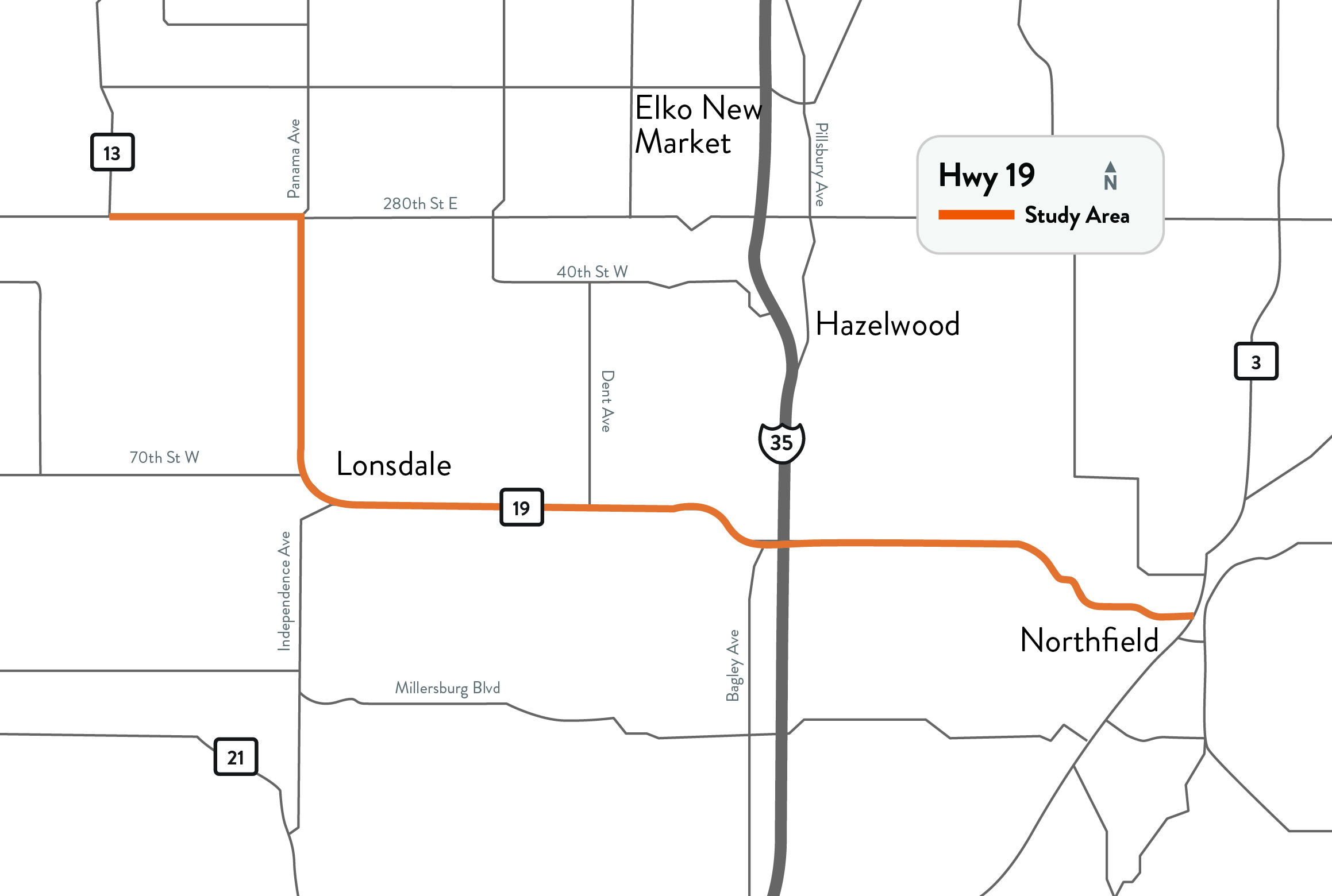 Public Meeting
There will be two public meetings in the spring of 2023 regarding the study.
Information at the April 20 meeting focused on Hwy 19 west of I-35 toward the Lonsdale area.
The second meeting will be on May 22 and will focus on the eastern half of the corridor between I-35 and Hwy 3 toward Northfield. The meeting on Monday, May 22 is from 6-8 p.m. at the Northfield City Hall, 801 Washington St. in Northfield. People who are unable to attend the meeting will be able to review the materials afterward on the project website and provide comments.
Detailed information can be found in the meetings tab.