District 6 — 2014 Major Construction Projects
Regional Information
Click on your region below for more information.Or use this City Listing to find your MnDOT district.

District 6 — Southeastern Minnesota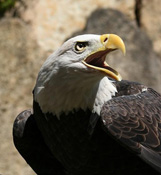 District News
Aug. 25 update on Hwy 19.
MnDOT had a seal coating project on Hwy 19 from Lonsdale to Northfield that had some issues with the oil coming up and getting on vehicles after it rained on Saturday, Aug. 23. We apologize for this incident, and drivers can file a claim with Astech, the contractor hired by MnDOT to do the seal coating work, at 320-363-8500. Astech will take care of your damage complaint and handle the claims.
Other news
We invite you to view recent news, traffic impacts, district events, and future and current construction projects on our Web page.


About District 6
Eleven counties in southeastern Minnesota comprise District 6 of the Minnesota Department of Transportation. Headquarters are located in Rochester, and two more district offices are located in Owatonna and Winona.
Services
The MnDOT team in District 6 plans, designs, constructs and maintains the state and federal highway systems within district boundaries. We also manage the aid and assistance given to county and city systems that qualify for state and federal dollars. District 6 also provides transit, trail and rail transportation services.

There are 10 full service rest areas in District 6. Two of these also serve as information centers. The Dresbach Information Center serves westbound I-90 travelers, and the Albert Lea Information Center serves northbound I-35 traffic.
If you are interested in public involvement with our transportation projects, please go to District 6's Area Transportation Partnership page for more information.
Counties Served
District 6 serves Dodge, Fillmore, Freeborn, Goodhue, Houston, Mower, Olmsted, Rice, Steele, Wabasha and Winona counties.
Rest areas
Quick Links
Statewide and District Investment Plans
Connect with us