Project details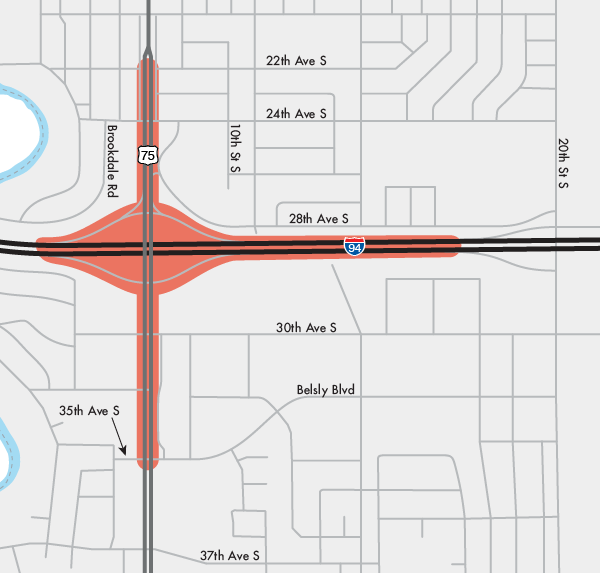 The Minnesota Department of Transportation plans to reconstruct the intersection of I-94 and Hwy 75. In addition, auxiliary lanes are planned on I-94 between Hwy 75 and 20th Street.
The project will be designed to improve mobility and safety through the interchange and reduce delays on both Hwy 75 and I-94.
The project is based on a June 2008 study on Hwy 75 and 20th Street in Moorhead. Click here to review the study (30 MB PDF)
Timeline
Cost estimate
$7 to $12 million (preliminary)
Design alternatives
MnDOT and Stantec consulting staff members presented the interchange alternatives currently under consideration at an open house meeting on Jan. 23. Click here to review the current alternatives
The presentation shared at the open house is available as a pdf through the following link: Open House Powerpoint (3 MB).