Designing future Highway 197 improvements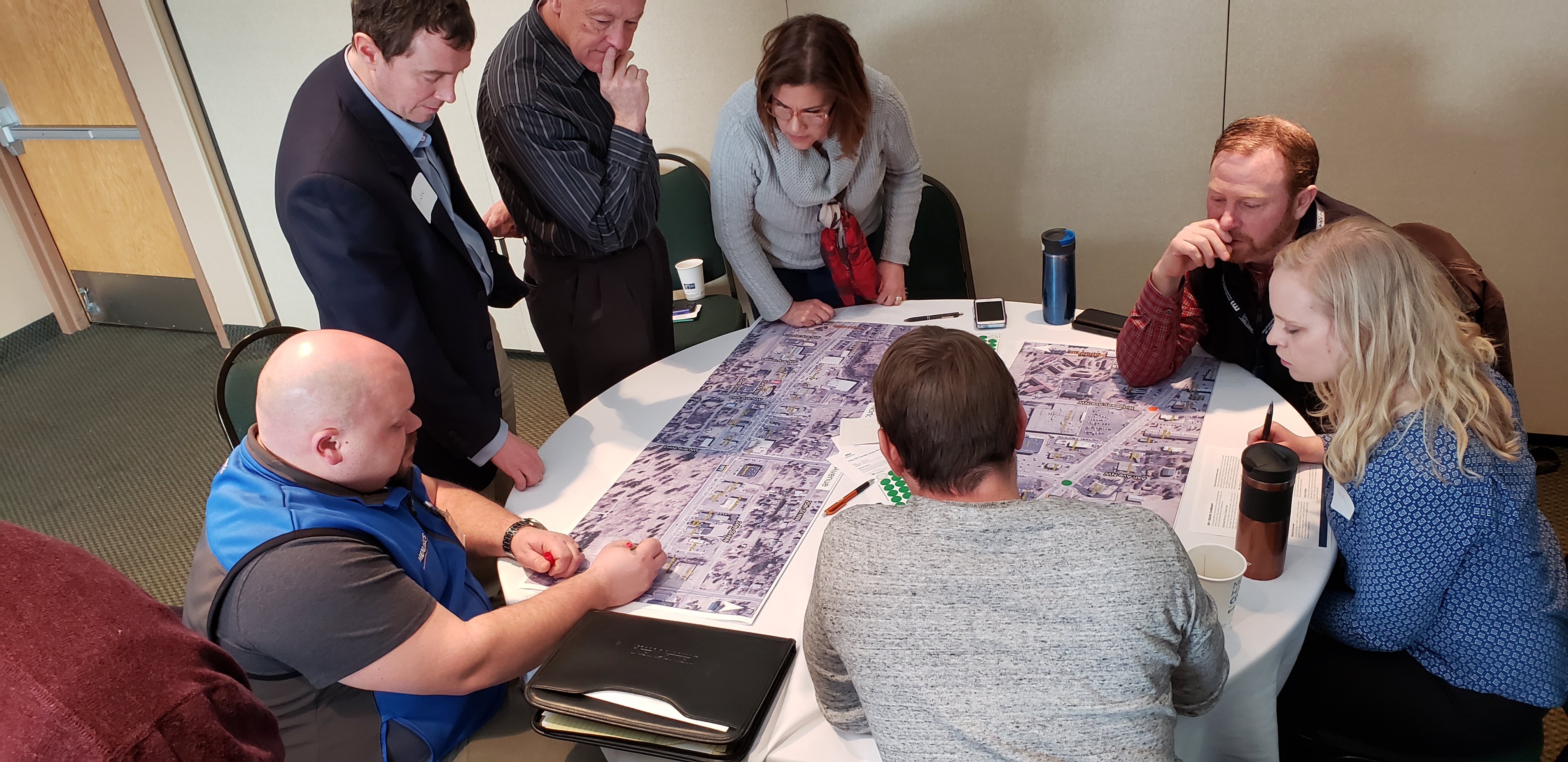 Updated: October 10, 2021
Notable activities in October
Oct 12- Community Review Panel meeting
Panel discussion focused on the alternatives for the Hannah Ave and Middle School Dr intersections. The panel discussed the access needs for businesses located near the Hannah Ave intersection, along with the need for additional understanding of how the Hwy 197 intersection alternatives would affect the City's options for future improvements to the side streets (Hannah Ave and Middle School Dr).

Hannah Avenue Business Access

Consensus on an alternative preference couldn't be reached

Traffic Signal

The panel indicated a preference for a signalized alternative that includes a left-turn into Simonson Market

Because of the proximity of the access to the intersection, the engineering technical advisors are not able to develop a design that can accommodate both a traffic signal, and a left-in, without negatively impacting traffic safety

From an engineering perspective it would be possible accommodate a frontage road option that would allow for a left-in, located further away from the intersection, however it would have a higher impact on property owners

Because of the impact on businesses, the committee was not supportive of this option

Roundabout

It would improve safety and congestion at the intersection, but it has a higher impact on the adjacent properties, with a loss of parking stalls and green space at Super 8, and relocation of their Hannah Ave access

The committee agreed to conduct further analysis before selecting a preference

City agreed to pursue a traffic study on Hannah Ave and Middle School Dr to develop preliminary options based on the two alternatives

The panel will meet again following the completion of the traffic study to discuss the results
Oct 19- Business property site visit
Darren Laesch, MnDOT, Abby Randall, Chamber of Commerce, and Josh Peterson City Council, met with Kevin Williamson, Super 8, to view and discuss property impacts associated with a roundabout alternative

They discussed concerns about loss of green space, loss of 2-3 parking stalls, and the shift of Hannah Ave moving 12 feet closer to the building

MnDOT agreed to discuss options with the City to narrow the Hannah Ave approach to minimize the property impacts
The greenspace along Hwy 197 appears to be within MnDOT right of way

Additional discussion with zoning and planning may be needed to better understand how these changes could affect future redevelopment
Oct 25- City Council update
On Oct. 25 MnDOT appeared at the City Council Work Session to provide an update on the study's progress. They reviewed the alternatives under consideration, public survey results and next steps

Separately the City Council approved a traffic study for Hannah Ave and Middle School Dr

KLJ Engineering will conduct the study, which is the same consultant supporting the Hwy 197 study
Using the same consultant saves the City of Bemidji time, effort, and money, in an examination of Hannah Ave and Middle School Dr
It also allows for a more holistic approach in identifying the best alternative for the community, as the decisions can be made in conjunction with each other
Currently, the CRP is planning their final meeting to vote for the preferred alternative they will be recommending to the Bemidji City Council.
Highway 197 Corridor Vision Study: 2021 Survey Results
Highway 197 Alternatives with Project Description
Background:
In 2019, MnDOT conducted an in-depth corridor study which ultimately resulted in the proposal of a roundabout corridor. That preferred alternative didn't garner enough community support and was ultimately voted against by the Bemidji City Council. This renewed effort has been an attempt to start over. Since a resurfacing project has to take place regardless, because the pavement will reach the end of its service life, MnDOT's goal is to also include multi-modal improvements that will increase the safety and vitality of the corridor for motorists, businesses, bicyclists and pedestrians.

Learn more about roundabouts in Minnesota here.

2020-21 Community Review Panel