Corridor study - Bemidji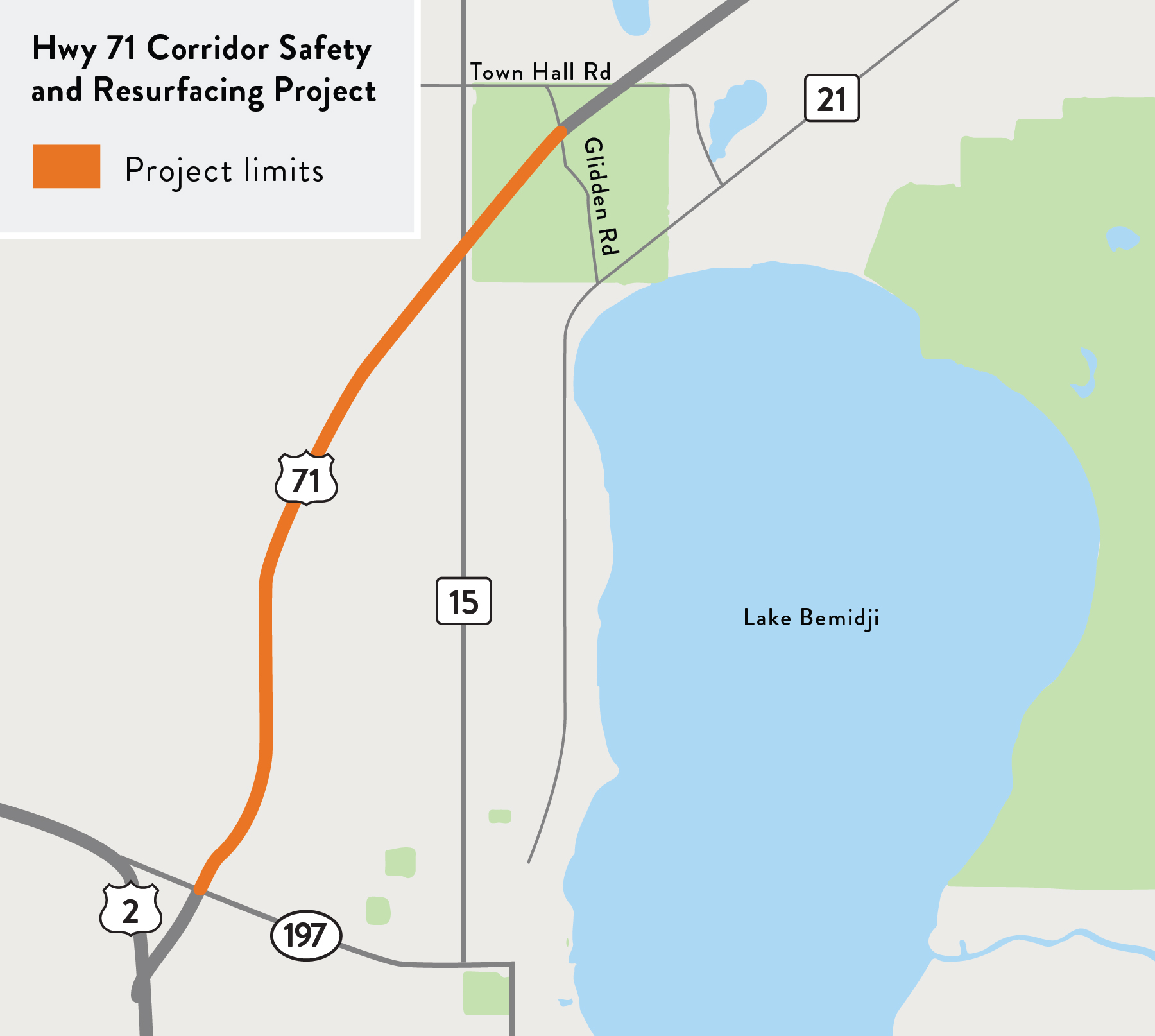 Open House
Check out the virtual Open House to learn more and share your comments. It is open through Dec. 14th.
About the study
MnDOT plans to resurface a portion of Highway 71 and make intersection improvements at eight locations between Highway 197 and Winter Sumac Road. Construction is scheduled to take place in 2022. The highway is in need of long-term improvements to address intersection safety and aging infrastructure. The additional intersections included in the project are:
Anne Street
Net way
Fern Street
Blueberry Lane
Balsam Road
Lakewood Drive
Glidden Road
Winter Sumac Road
Over the past year, MnDOT worked with a community panel to develop and evaluate options that would support the community's vision for the corridor. The panel was comprised of local business owners, residents, motorists, emergency services, and officials from the township, city and county.
Resources
Visit the resources tab to view and print the display materials from the meeting. Items include traffic levels and turning movements, crash statistics and examples of different alternatives. *These renderings are for planning purposes