About the project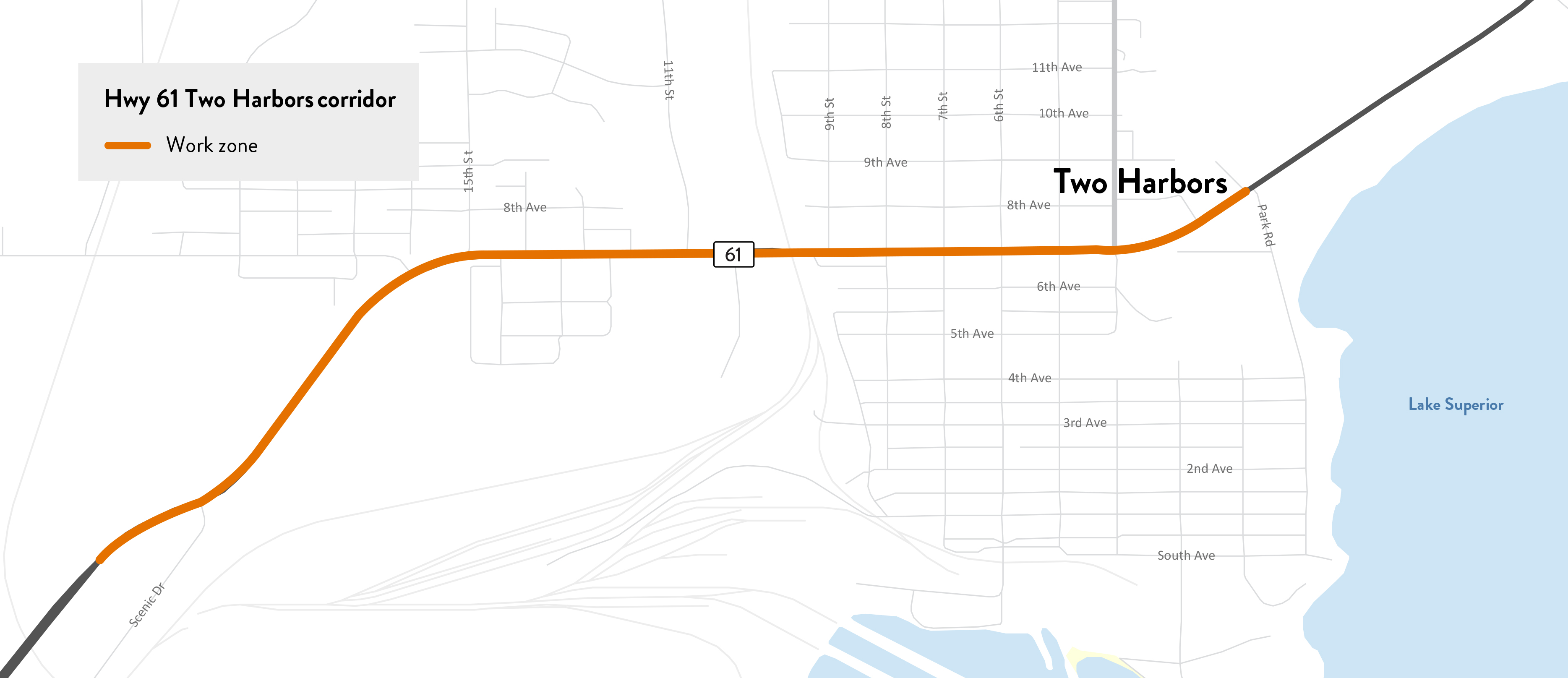 In 2021-22, MnDOT conducted a corridor study along Hwy 61 through Two Harbors. We worked with the community to identify multiple improvement aspects of the corridor and presented the final corridor plan at the end of 2022. MnDOT worked with the City of Two Harbors to determine what portion of the project would be completed first. Phase 1 of the construction project is planned for 2025. Phase 2 will be determined when funding becomes available.
Corridor plan
The final corridor plan includes many new aspects. Some of the highlights include
Left turn from Scenic Drive to Hwy 61 is closed
Multi-use trail from Scenic Drive into town is separated from the roadway
Roundabout at the intersection of Hwy 61 and 7th Avenue
Multiple protected pedestrian crossing refuges and sidewalk improvements
Roundabout at the intersection of Hwy 61 and 11th Street
Retain existing traffic signal at the intersection of Hwy 61 and 4th Street
Park Road intersection improvements
Trail connections to future Gitchi Gami Trail
Summary of work
Phase 1 of construction will be from the railroad overpass to the Park Road intersection. This section does include changes to on-street parking to south side only, center continuous left turn lane, protected pedestrian crossing refuge by the golf course and improvements to the Park Road intersection. It will include a detour in 2025 during construction.