Traveling in the northeast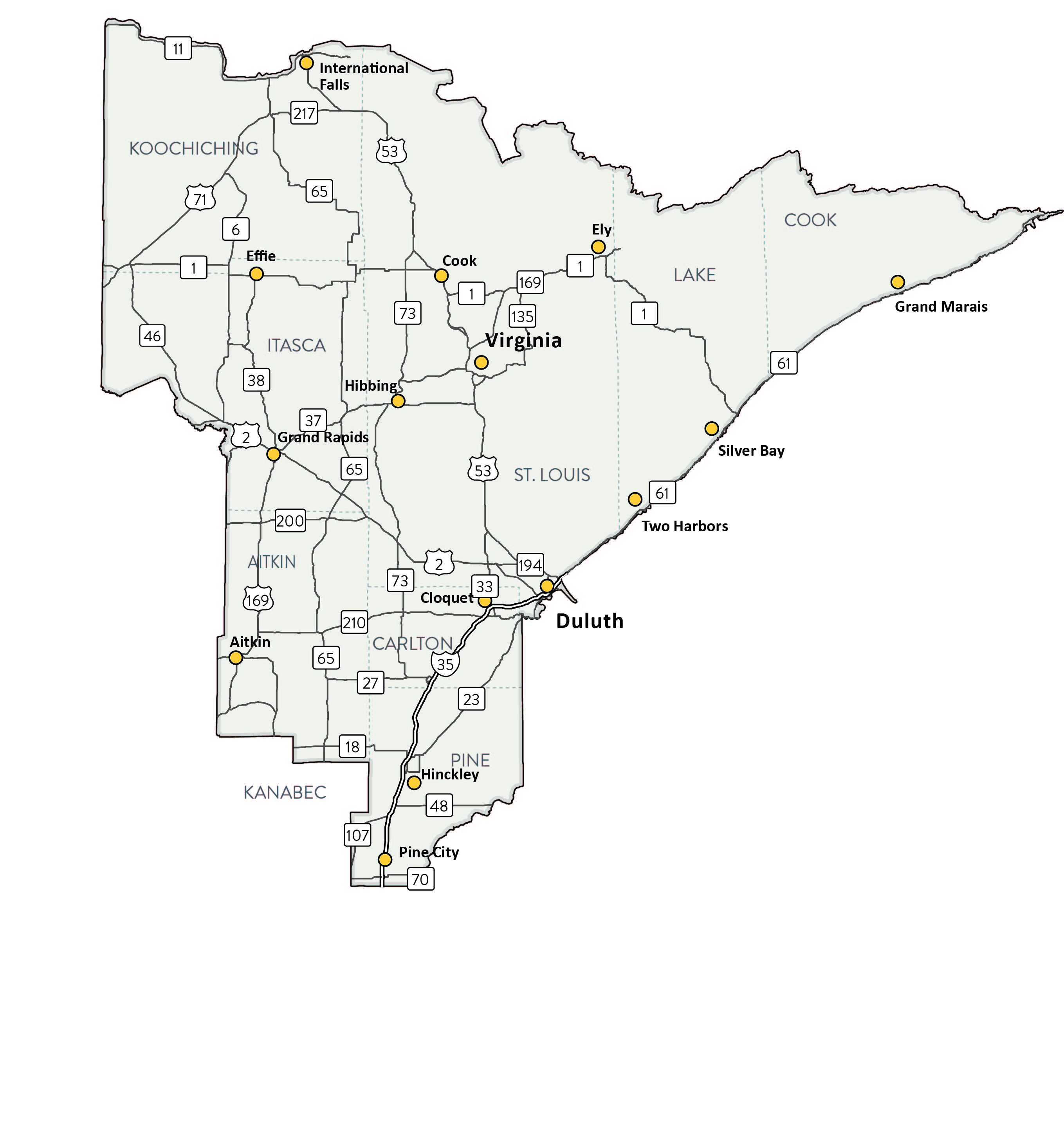 Traffic and roads
Twin Ports Interchange project
Coffee & Conversation quarterly meetings
Join us at our quarterly "Coffee & Conversation" meetings in Virginia. Each quarter we will feature a presentation about a MnDOT transportation topic, then follow with time for questions and answers. Meetings will be held at the address below. Please contact Beth Petrowske 218-725-2708 if you have questions or have a suggestion for a topic. We hope you can join us!
MnDOT Headquarters in Virginia
101 N. Hoover Rd., Virginia, Minnesota
Coffee & Conversation schedule
Thursday, August 1, 2019 at 10 a.m.
Topic: To be announced
Presenter: To be announced
Thursday, December 5, 2019 at 10 a.m.
Topic: To be announced
Presenter: To be announced
Past Coffee and Conversation meetings
Thursday, April 4, 2019
Topic: 2019 Hwy 53 Intersection and Passing Lanes Project, the 2020 Hwy 169 Taconite to Pengilly Safety Improvement Project
2019 Hwy 135 Improvements Project including: resurfacing, turn lane improvements at; the county public works building in Gilbert and at Scenic Acres Dr., drainage improvements in Gilbert and intersection reconfiguration at Aurora.
Presenter: Josie Olson, MnDOT District 1 project engineer and Trenton Pray, MnDOT District 1 graduate 2 engineer
Thursday, December 6, 2018
Topic: Twin Ports Interchange Project
Presenter: Pat Huston, MnDOT Assistant District Engineer, Special Projects
Thursday, August 2, 2018
Topic: Discussion and demonstration of a new Interactive map to connect contractors with small businesses
Presenter: George Costilla, MnDOT Office of Civil Rights
Thursday, April 5, 2018
Topic: MnDOT District 1 2018 Construction Program
Presenter: Beth Petrowske, District 1 Public Affairs Coordinator.
Thursday, December 7, 2017
Topic: MnDOT winter road maintenance operations and winter driving safety tips
Presenter: Chris Cheney, MnDOT District 1 Maintenance superintendent
Winter operations