Stillwater Lift Bridge lift schedule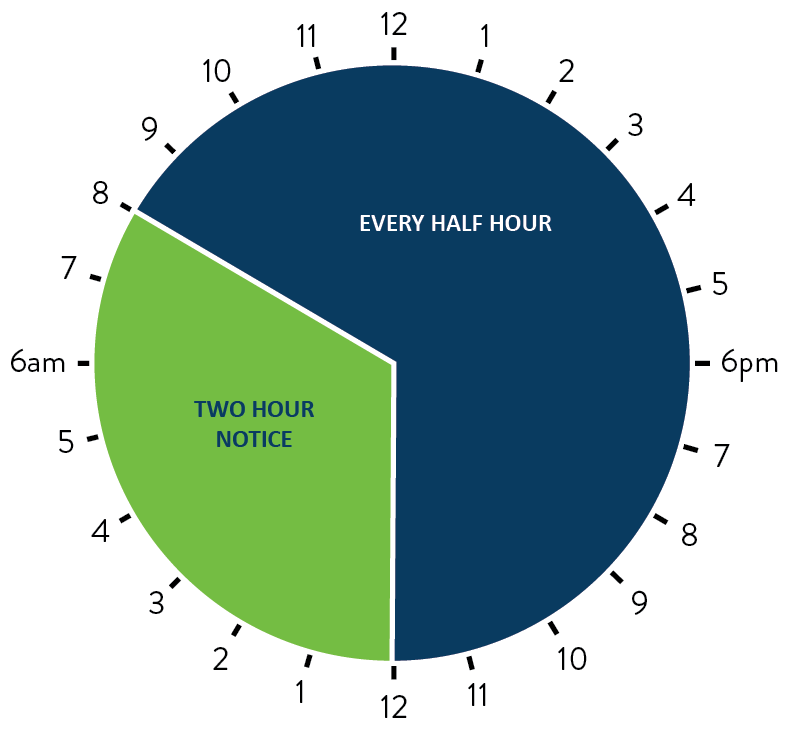 2023 schedule
MnDOT officially began the 2023 lift bridge schedule on May 15, 2023.
Note:
The lift schedule is in effect roughly from early May through late October each year. During the lift season, the lift bridge is staffed from 8 a.m. to 12 midnight daily. The bridge will lift on the schedule shown in the graphic if boat traffic is present.
MnDOT will respond to special openings after 12 midnight with a two-hour notice. Requests are to be made by calling MnDOT's 24-hour Dispatch at 651-234-7110. Any requests received by marine band radio will be relayed by the bridge tender to the dispatcher.
Outside of the regular lift season (late October to early May), the bridge will be raised with a 24-hour notice. Requests may be made by calling 651-234-7110.
During the period when the bridge is staffed, bridge tenders will monitor marine band radio Channel 16. After receiving a call on Channel 16, conversations will be switched to Channel 14.
Questions or complaints should be called in to 651-234-7110, during normal business hours.