About this study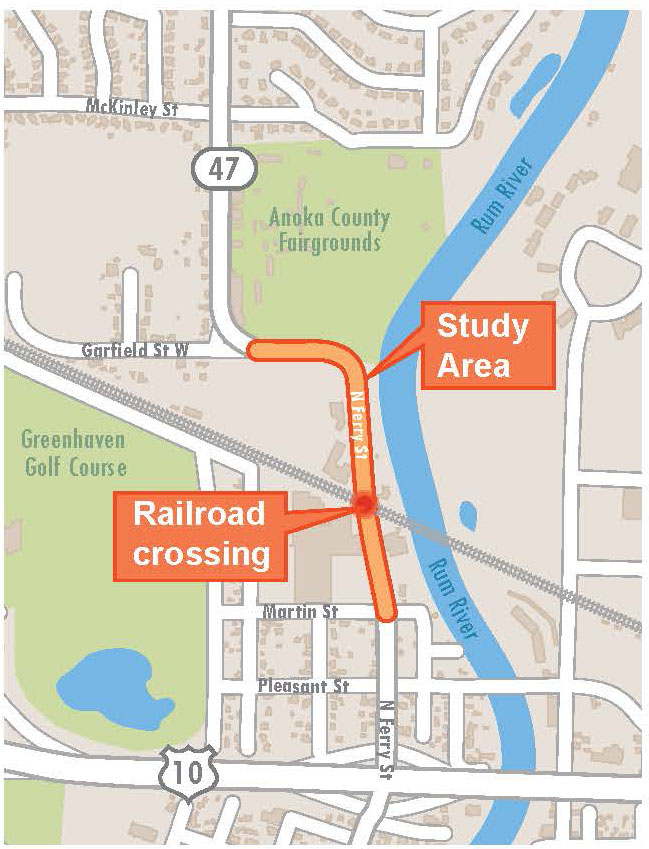 Proposed Hwy 47 (Ferry St.)/BNSF Railway overpass
MnDOT studied current safety issues at the Hwy 47 (Ferry St.)/BNSF Railroad crossing in Anoka. A separation between Ferry St. and the BNSF Railway would improve safety for motorists, pedestrians, bicyclists and trains, and improve regional mobility and emergency responder time.
Study goals
MnDOT studied the benefits and impacts of two main alternatives: a bridge over the railroad tracks or a tunnel beneath the railroad tracks
The study determined a recommended alternative and identified costs. If a feasible alternative is identified, MnDOT can begin to pursue funding sources to design and construct a new separated railroad crossing at Hwy 47/Ferry St.
Project schedule
Winter 2016/2017
Preliminary Design begins
December 2016