Farmer and landowner information
What is a living snow fence?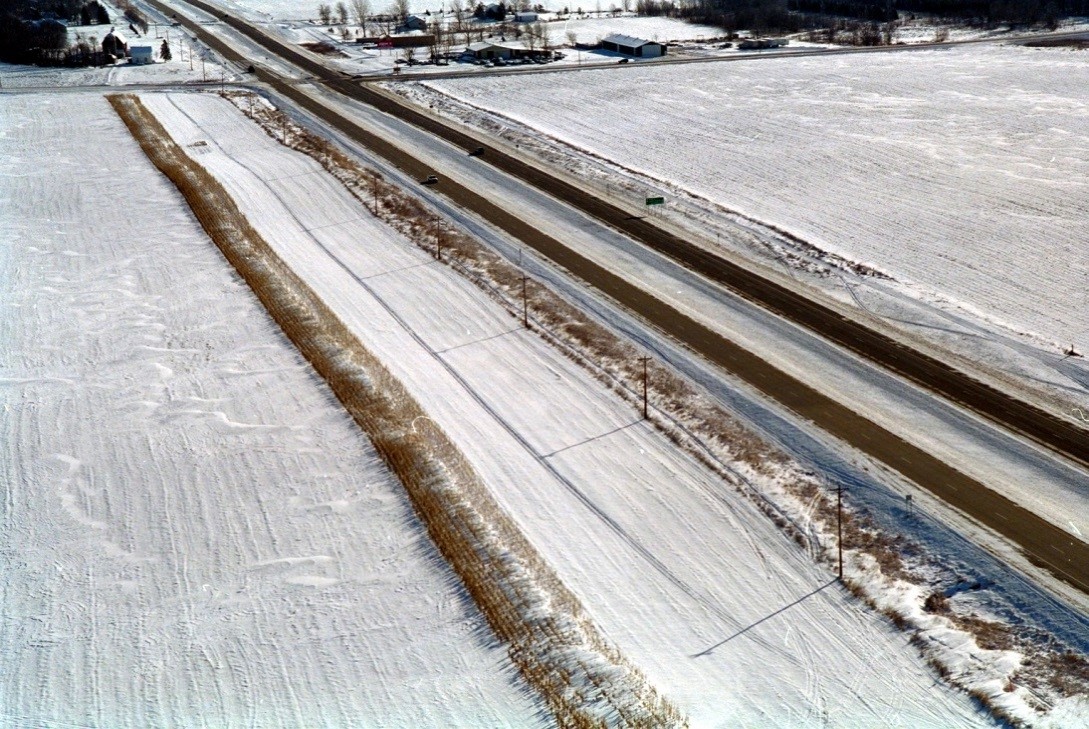 Living snow fences are trees, shrubs, native grasses and wildflowers located along roads or around communities and farmsteads. These living barriers trap snow as it blows across fields, piling it up before it reaches a road, waterway, farmstead or community. It also includes leaving a few rows of corn along the road side, hay bales and other ways to use vegetation and temporary fencing to control blowing snow.
How does it work?
Drift-free roads are achievable through proper road design and snow fences. A suitably designed roadway will promote snow deposits in ditches rather than on the roadway. Blowing snow that does reach the road will move across without drifting. Snow fences can also help maintain clear roadways by capturing blowing snow upwind of a problem area and storing that snow over the winter.
What are the benefits?
Prevent big snow drifts and icy roads that can lead to stranded motorists
Improve driver visibility and reduce vehicle accidents
Serve as visual clues to help drivers find their way
Reduce use of public money by reducing plow time and heavy vehicle usage
Reduce shipping delays for goods and services
Increase crop yields by 10 percent or more
Control soil erosion and reduce spring flooding by keeping soil sediment out of the ditches to maintain proper drainage
Lessen our impact on the environment with less salt use, fewer truck trips and less fuel consumption
Depending upon the type of living snow fence selected, grassland nesting birds and pollinator habitat is improved to create an oasis for those species to survive and thrive.
Increased opportunities to view and hunt pheasants and other game birds
Help us keep snow and blowing snow off your roads
Farmers' civic responsibility and leadership help keep winter roads open across Minnesota by leaving standing corn rows, hay bales or silage bags to protect selected state highways throughout the winter with our living snow fence program.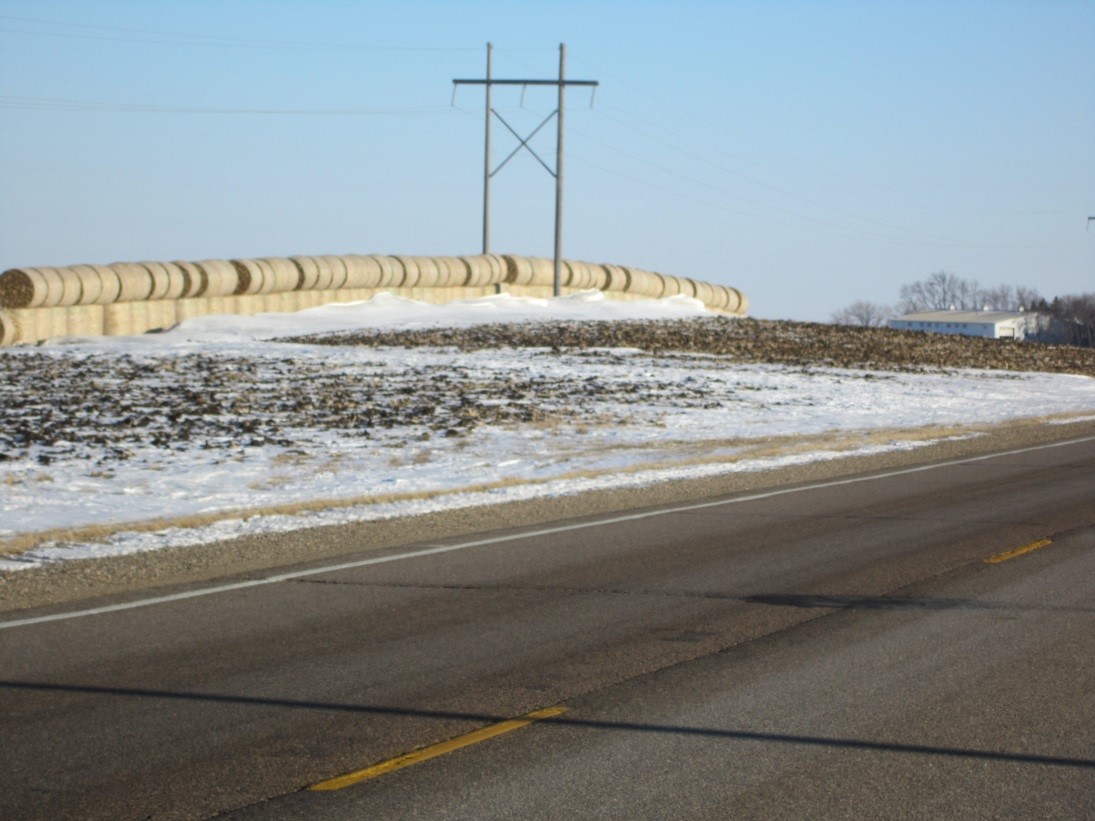 How do I enroll in MnDOT's living snow fence program? How am I paid?
First, check to see if your site is eligible for MnDOT's living snow fence program by contacting your local MnDOT district snow fence coordinator. Your local coordinator will verify the presence of the blowing snow problem along the section of highway adjacent to your property that you would like to enroll in the program.
Next, if your site is eligible and you want to enroll in the program, you will need to become a state vendor. This secure, multi-step process will allow you to be paid through the Statewide Integrated Financial Tools system. This system will collect information about how to reimburse you. You can also sign up for direct deposit through the system. To get paid by MnDOT for a living snow fence on your location, complete the online state vendor registration form.
For standing corn rows, or stacked bales, MnDOT would enter into a short-term (one winter season) agreement with you and payment would be made at the end of winter. Corn can be hand-picked, since MnDOT is paying for the corn stalks needed to catch the blowing snow. If a participating farmer chooses to harvest the corn in the spring they are allowed to keep the corn to use as they choose.
For living snow fences consisting of woody vegetation, native grasses and wildflowers, the MnDOT district snow fence coordinator will work with you and your local Soil Water Conservation District, USDA Farm Service Agency and USDA Natural Resources Conservation Service.
The USDA Natural Resources Conservation Service certifies that the design and plant installation meets their specifications to achieve optimal plant growth and health.
Since committing to plant and maintain woody vegetation is a long-term commitment, MnDOT will enter into a 10 to 15 year agreement with you to compensate you annually for storing snow on your property and maintaining the planting. This living snow fence agreement has potential to be renewed after 15 years, pending legislative funding and MnDOT identifying the purpose and need for continued blowing snow control in that area.
CP-17A Continuous Conservation Reserve Program
Contact your local USDA Service Center to learn more about enrolling in the CP 17A living snow fence continuous conservation reserve program and to get more information on the annual soil rental rates for the land enrolled in the program as well as cost share assistance for installing the practice. The typical contract length is 10 to 15 years.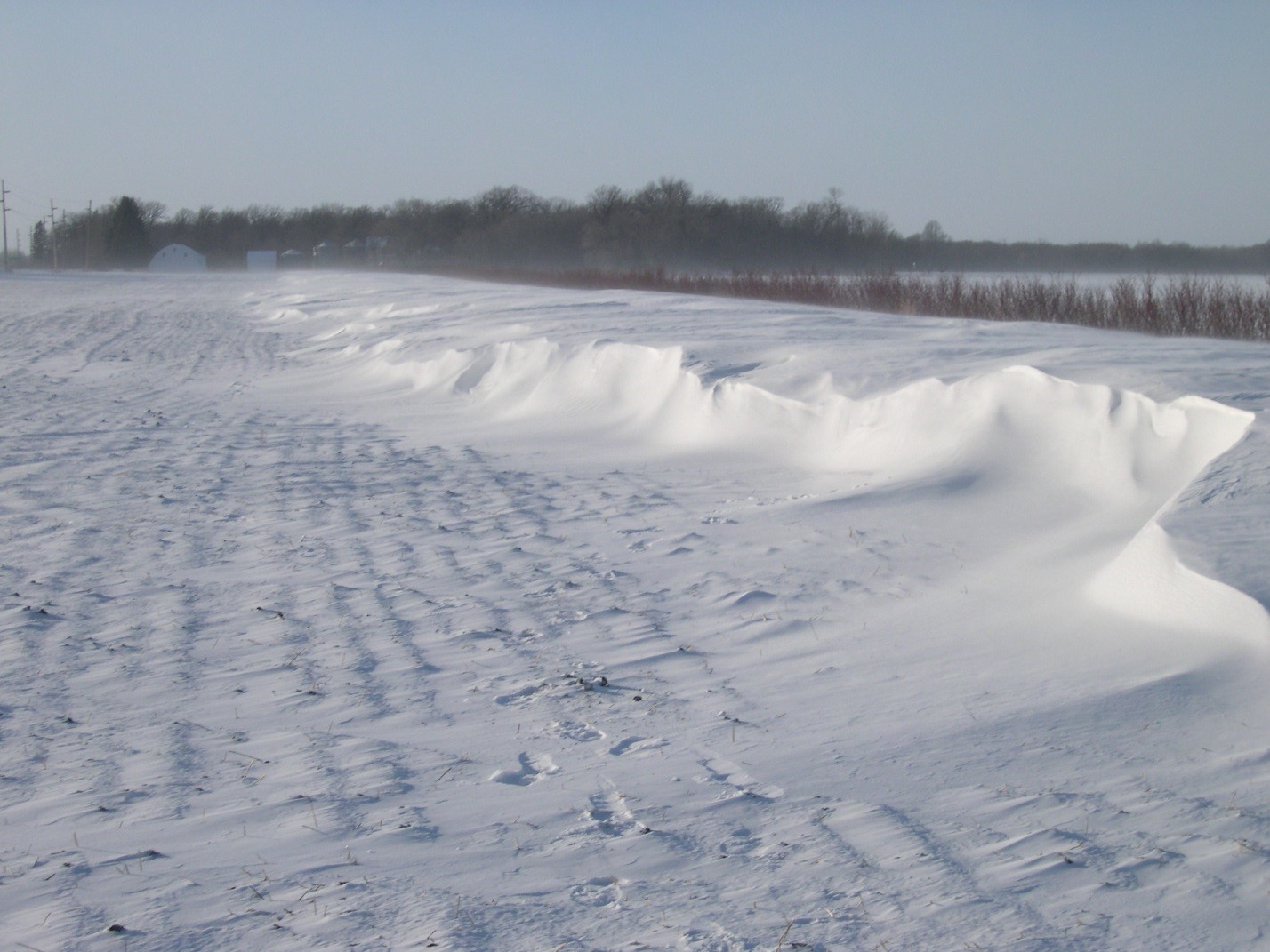 MnDOT partners
Snow fence brochures