Current impacts
Off-road work to occur year-round. All traffic impacts are tentative and weather dependent.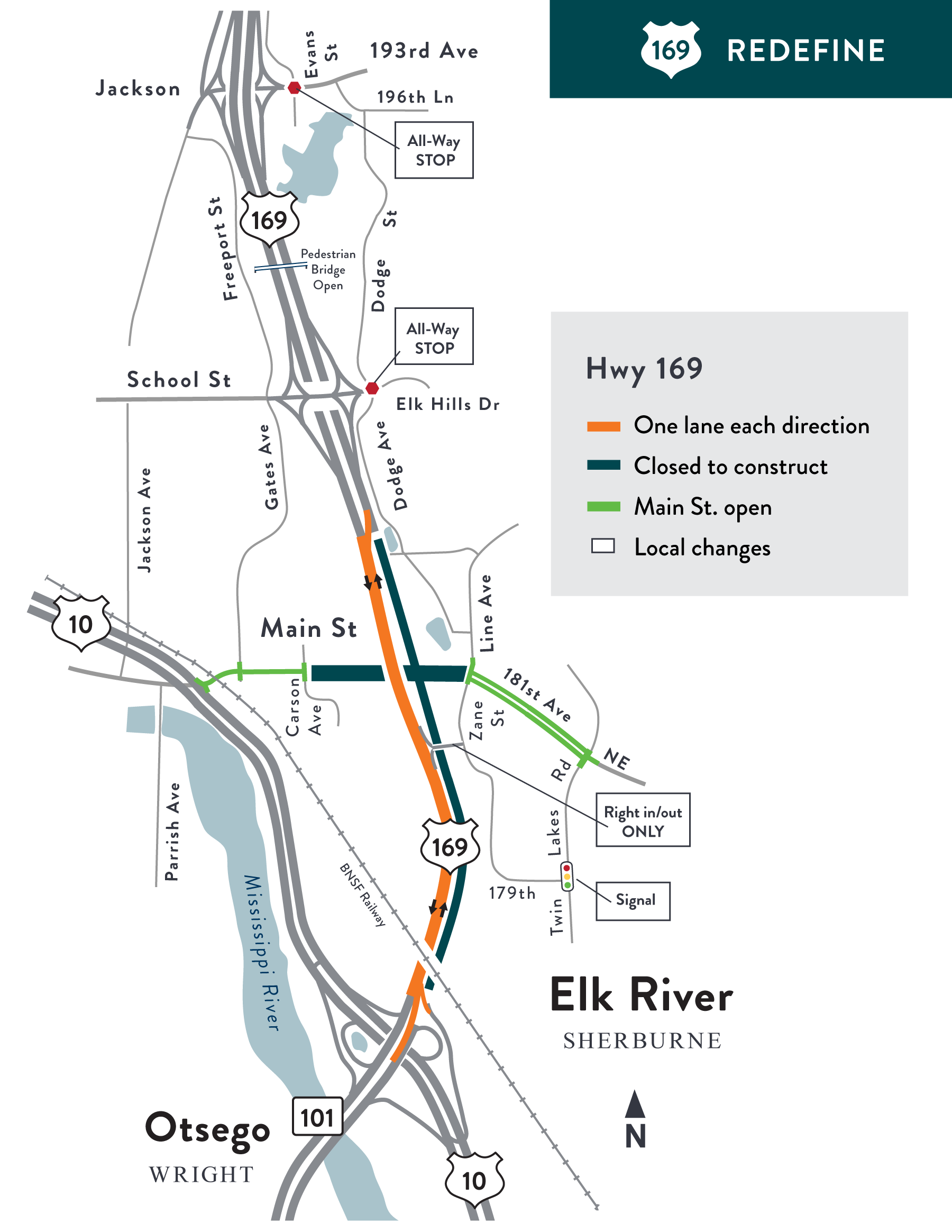 Hwy 169
Through mid-April
Periodic lane closures on both directions of Hwy 169 between Main St. and 197th Ave. as crews prepare the 2023 work zone
Jackson/193rd Ave.
Through mid-April
Jackson Ave. closed west of SB Hwy 169
193rd Ave. right-in/out access only at NB Hwy 169
Hwy 169 traffic signal is shut-off and removed; and the median closed
Both directions of Hwy 169 open through the intersection
School St./Elk Hills Dr.
Begins Mon, April 3 at 9 a.m.
School St. will close west of SB Hwy 169
Elk Hills Dr. will become right-in/out access only at NB Hwy 169 until mid-April
Hwy 169 traffic signal will be shut-off and removed and the median will close
Both directions of Hwy 169 will be open through the intersection