Current impacts
Off-road work to occur year-round. All traffic impacts are tentative and weather dependent.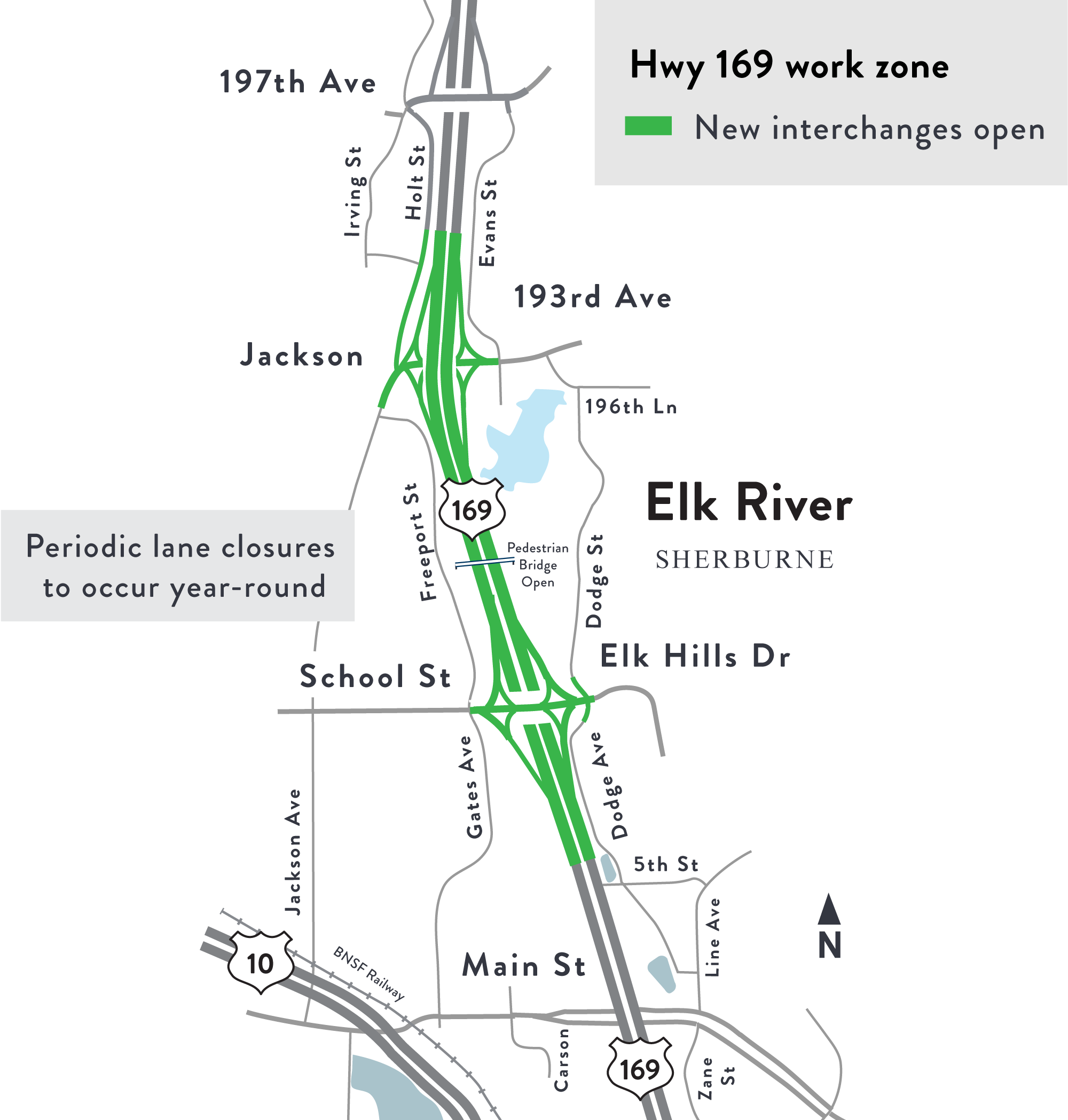 Lane closures
Hwy 169
Through November
Periodic lane or shoulder closures
Thank you Elk River community
The construction team thanks the traveling public for their patience during the 2023 construction season
Local access
Temporary accesses used for 2023 construction will be removed after Nov. 3, includes:

Compact roundabout on Evans St.
Signal at Gates Ave. and Main St.

Access will be open and maintained year-round to those who work, visit, or live along Hwy 169 in Elk River; however, expect changes and seek alternate routes to avoid delays
Looking ahead to 2024
Construct the final Hwy 169 interchange at Main St. between Hwy 10 and School St.