Reconstruct
About this 2023 project
City of Buffalo, in partnership with MnDOT, will reconstruct Hwy 25 from First St. S to the curve north of Settlers Pkwy. The project includes updates to city utilities, pedestrian sidewalks and approaches. Work is scheduled to begin spring 2023.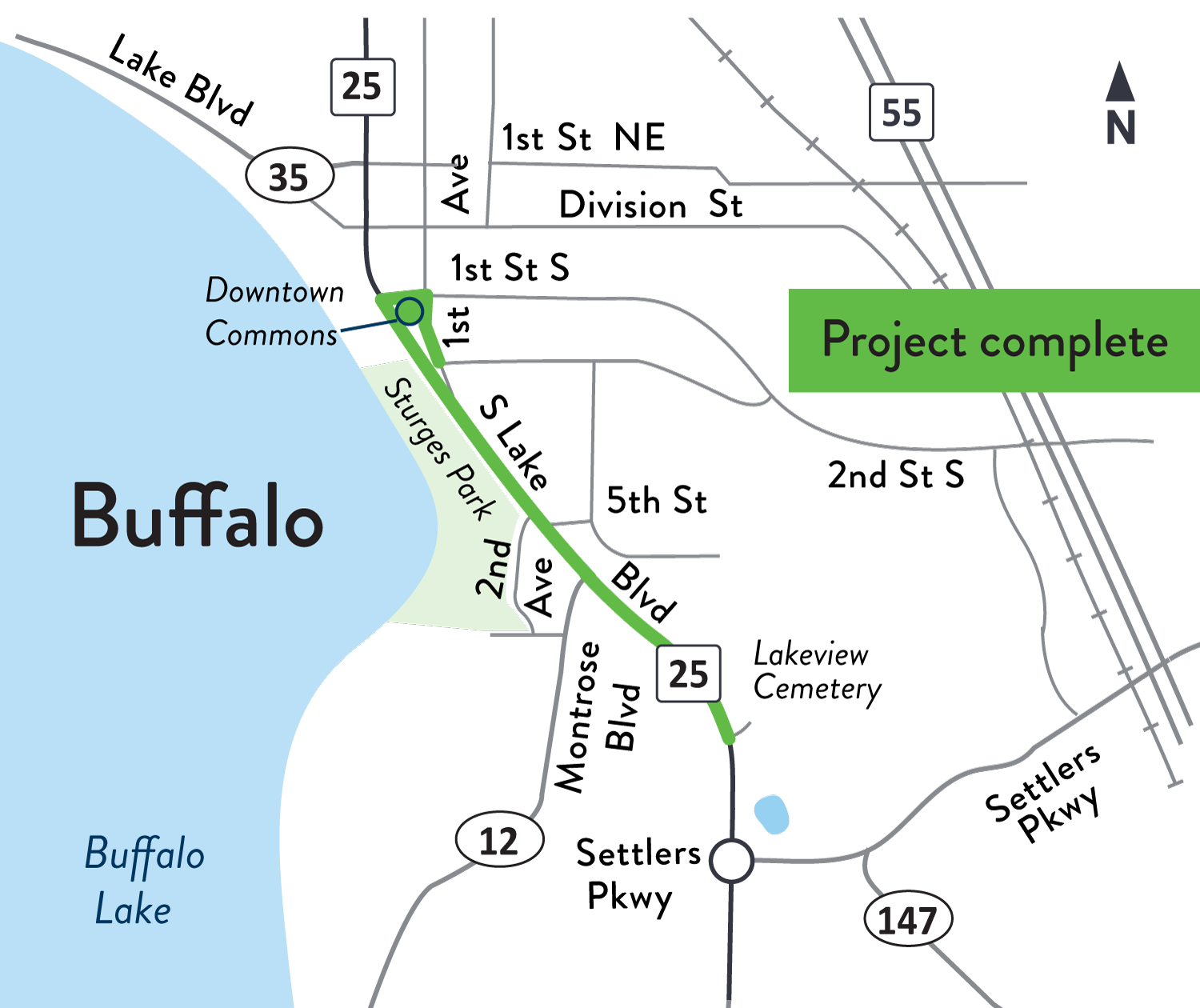 Summary of work
Reconstruct Hwy 25 from First St. S to north of Settlers Pkwy.
Install a continuous center left turn lane to improve access
Replace underground utilities—water main, sanitary sewer and storm sewer
Install sidewalk (8 ft. wide) along the east side of Hwy 25 south of Montrose Blvd. and along the west side north of Montrose Blvd.
Install bicycle lane and shoulder (6 ft. wide) along both sides of Hwy 25 south of Second St. S
Remove parking along both sides, except on the west side of Sturges Park, to expand the community commons area and open space along the lake between First St. S and Second St. S.
Future impacts
The project will require detours.
Related project
Wright County to construct a roundabout at Hwy 25 and Wright Co. Rd. 83 in Buffalo for $1.5 million (estimated). When complete in fall 2023, the project will improve safety and traffic flow at this busy intersection.