What are pollinators?
Simply put, pollinators are anything that transfers pollen from plant/flower to plant/flower. These include insects, birds, bats, reptiles, and mammals. The two flagship species are the honey bee and Monarch butterfly. However, protecting, enhancing, and creating habitat for these two species will help insect pollinators in general.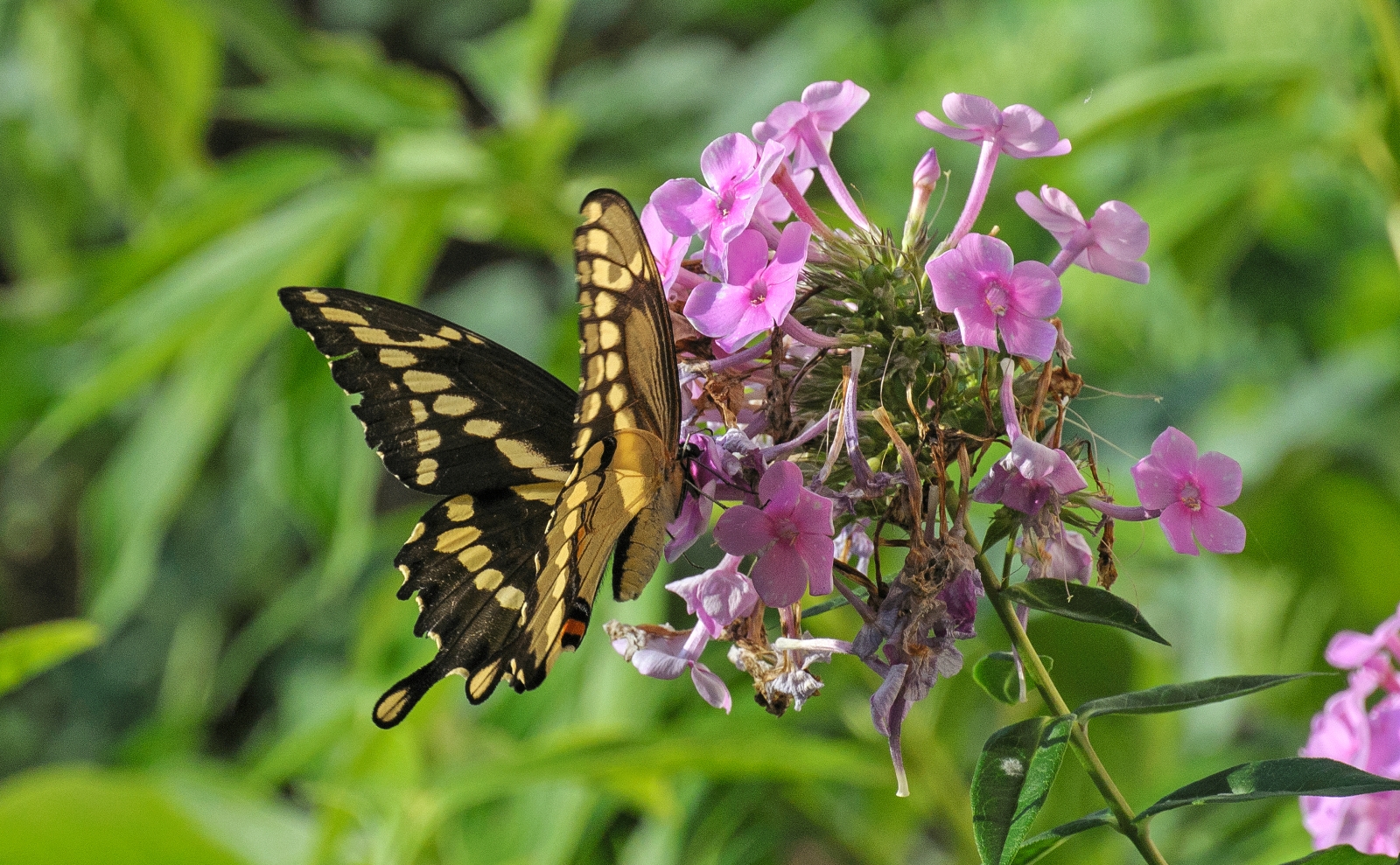 Meet the Monarchs! webinar
Tuesday, Oct. 4, 1-2 p.m.
Join us at an upcoming Monarch conservation webinar, Meet the Monarchs!. This webinar is part of a webinar series, and is a collaborative effort between the Monarch Joint Venture and the National Conservation Training Center with presenters from MnDOT and the University of Minnesota Monarch Lab.
How MnDOT roadside maintenance practices help pollinators
While campaigns to save pollinators are a growing buzz, MnDOT has been working to restore native plant species along roadsides for more than 25 years. We implement many roadside maintenance practices—including spot-herbicide application, prescribed burns, bio-control agents and mechanical removal—to maintain desired beneficial vegetation on roadsides which will support infrastructure and ecosystems. We've also developed seed mixes with a variety of native plants that flower at different times, which provides continuous and diverse food for pollinators from May through September.
Benefits
Ecosystem support - Our primary objectives along roadsides are safety and stormwater management, but our secondary objectives are invasive species control and aesthetics. Emergent properties promote livability and biodiversity along roadsides.
Stormwater management and erosion control - The vegetation we plant/maintain along roadsides is critical to stabilizing soil and protecting the infrastructure.
Invasive species control - We help control the spread of invasive species along roadsides to maintain beneficial vegetation, which in turn supports ecosystems.
Learn more about MnDOT roadside vegetation management and our Community Roadside Landscape Partnership Program.