About this project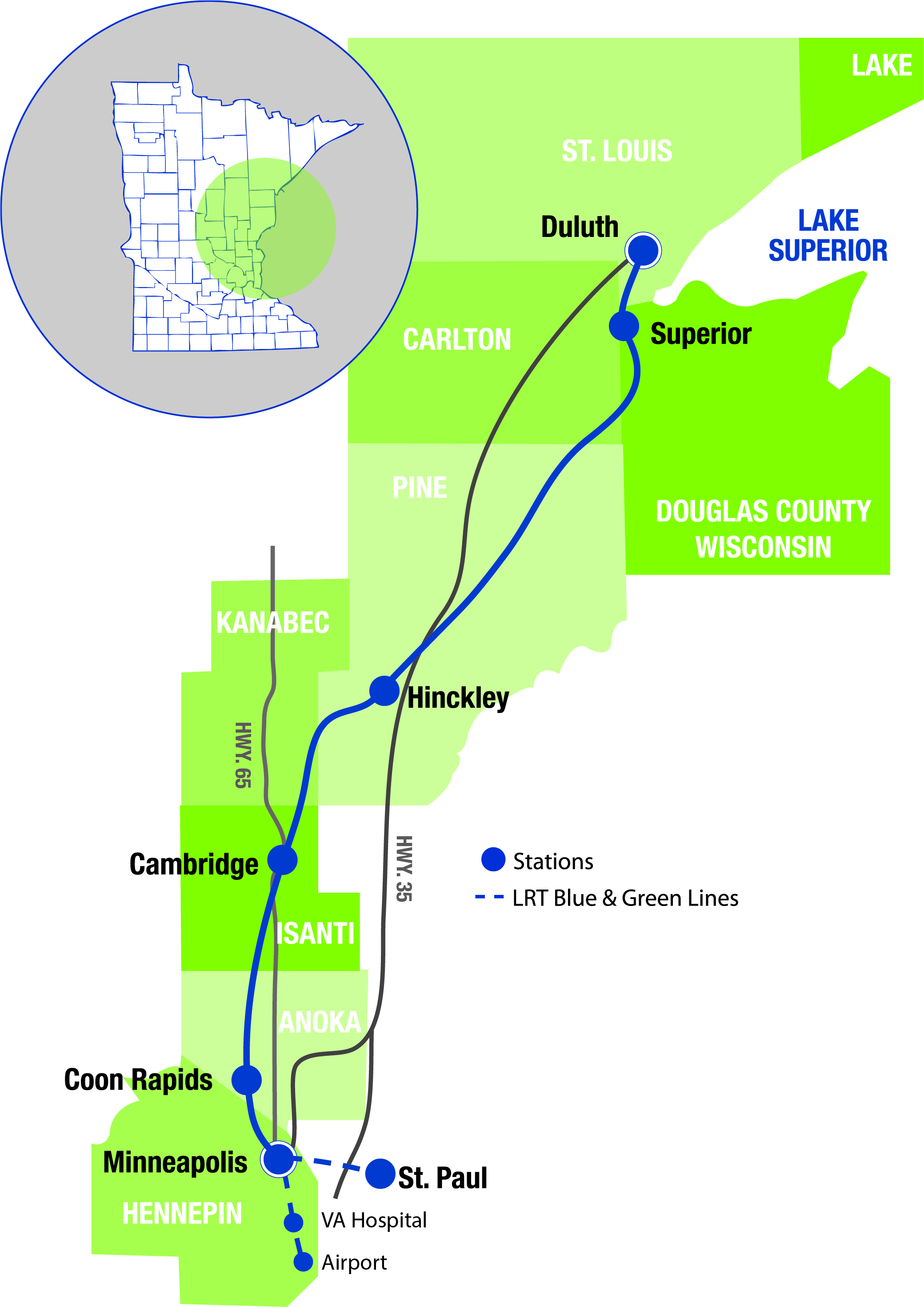 The Northern Lights Express is a proposed higher speed passenger rail project that would provide rail service between Minneapolis and Duluth. If constructed, NLX will operate on approximately 152 miles of existing BNSF rail corridor.
Tier 2 Project Level Environmental Assessment – now available
The Federal Railroad Administration has approved the publication of the Tier 2 Project Level Environmental Assessment for the Northern Lights Express High Speed Passenger Rail Project from Minneapolis to Duluth, MN.
Comments on the Tier 2 EA will be received until May 24, 2017. To afford an opportunity for all interested persons and agencies to comment on the proposed action, public meetings will be held in mid-May.